Greetings from São Paulo to all Earth activists! I'm happy to announce that in last monday, August 20th, 2018, from 7:00 to 8:50 PM, happened the third meeting of the group that started the first Faircoop Local Node in town.
Were present at the meeting: Maíra das Neves (@mairadasneves), Marcos Dias (@vikdias) and I (@wagnertamanaha), who have already met in the previous meetings, plus Emanuel Takahashi (@emanueltakahashi from Bitcoin Move) and Klauss Roedel (from Fungo de Quintal, by coincidence he was celebrating his birthday, happy anniversary again!).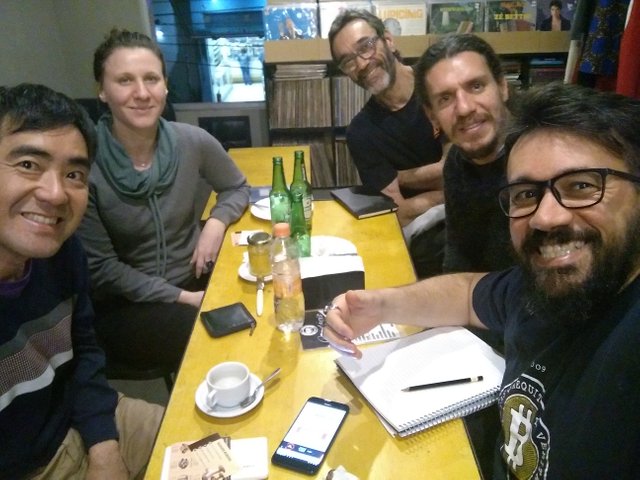 From left to right: Wagner, Maíra, Marcos, Klaus e Emanuel. Picture available on Flickr.
We talked once more about Faircoop and, by Maíra suggestion, the need to prepare a formal presentation consolidating what we've been learned since our first meeeting and use the material to introduce our proposals to future partners and interested people. Remembering also that our group applicant was oficial presented at the Local Node General Assembly in July 30rd, 2018.
We discussed about some principles, tried to clarify some doubts and decided to use some online tools and channels. Some procedures were already set with the help of global members (thanks to Jorge from tech infraestructure, muchas gracias, obrigado!) now we already have:
Different from the first and second meetings this time Pedro Parrachia (@parrachia) coldn't be present. Participating for the first time, Emanuel is also one of the sponsors of Casa Elefante, the location we choose to held the meeting that is a store, cafeteria, bar, art gallery and space for workshops and events. He proposed a new meeting for Tuesday, August 28th, at 7h00 PM, at the same place. We all agreed and invite you and everyone interested. Come to the city!
The first Faircoop member that will accept Faircoins in São Paulo

One more excellent news: Klauss, another new participant, after telling us a little bit about his life (he already worked with technology and lived in Ireland) and his interests and beliefs in Faircoop goals. At the end he annouced that want to sell his products and accept Faircoins.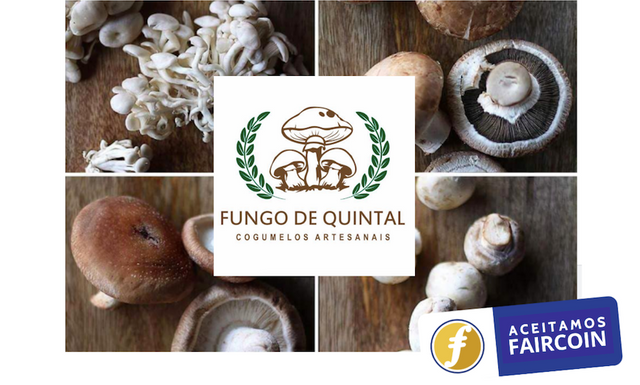 Klauss is one of the creators of Fungo de Quintal, cultivating and offering 6 types of cultivated by hand and organic mushrooms: Shiitake, Shimeji, Paris and Portobello. Birthday person of the meeting, we wish our talk were one more pleasant gift, happy anniversary once more!
To our readers and friends, we advice you to buy and save a place in the kitchen and some Faircoins in the wallet, as soon as the Fungo de Quintal products became available on FairMarket we tell you all!
Casa Elefante (Elephant's House)

As I said before, our meeting happened in Casa Elefante (Elephant's House in portuguese), a space that mixes art and culture activities, coffee shop, bar and second hand vinil, books and clothes shop.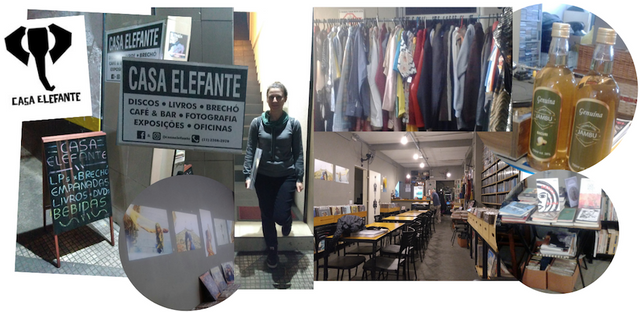 Like the Instituto Feira Livre, where happened our first meeting, the space is located in Vila Buarque. Not so far from Baixo Augusta area, where is Sorvetes Soroko, the ice cream shop we did our previous meeting. Despite our economic and political crisis, this neighbourhood is very dinamic and busy, it was nicknamed Rusvel (with also a magazine), a reference to the Praça Roosevelt (Roosevelt Square) which was renovated years ago.
If you liked, we invite you to know more about Faircoop and Faircoin. Join us in this autonomous movement to build an Earth's cooperative, building a fair and sustainable economy in a post-capitalist model.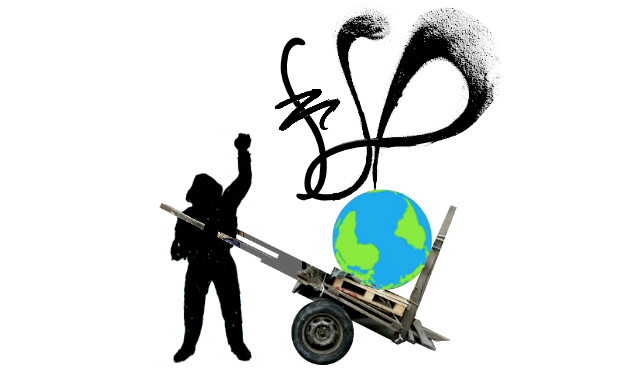 If you live in São Paulo come to join our group, send an email to saopaulo@fair.coop or just reply with a comment in this post, in the Telegram group Nodo Local Faircoop SP or ask to be added to our channel Nodo Local São Paulo in Fairchat.
Thank you very much! Long live to the autonomous cooperativism by consensus! Thanks, obrigado and good luck again!

All liquid rewards received from this post will be converted to Faircoins and donated to São Paulo Faircoop Local Node.
---
Original post in portuguese: 3ª reunião do primeiro nodo local da Faircoop em São Paulo/SP na Casa Elefante e nosso 1º membro a aceitar faircoins na cidade
Suggested posts:
7/17/2018 - @steemcenterwiki: Recent updated wiki pages: July 4th, Steem Ecosystem, Steem Monsters, etc. Plus new created wiki pages in Bahasa Indonesia and Portuguese languages.
7/11/2018 - @blockchaincat: Lost near a dam
8/23/2018 - 13 reasons for those who work with content, advertising and social media start paying attention to blockchain and cryptocurrencies technology.
8/8/2018 - How Different Cultures Understand Time
8/2/2018 - Review of Restaurante Casa do Norte
7/18/2018 - In July 9th, a city holiday, happened the second meeting of the applicant group to be the first Faircoop Local Node in São Paulo, Brazil
7/15/2018 - Friday 13th, the night when we had the 2nd Steemit Meetup Brasil in São Paulo city and the scary story about the bar that disappeared.
7/1/2018 - Announcing the group application to become the first Faircoop local node in São Paulo, Brazil.
3/18/2018 - Workshops about Faircoop, Faircoin, Blockchain and Cryptocurrencies in the Red Bull Station in Brazil. We've got brownies and an invitation at the end.
3/4/2017 - Steem and cryptocurrencies as a tool to implement and expand LETS (Local Exchange Trade System)
Log on Steemit to receive rewards from posting too >>>
More crypto rewards? Answer emails on Earn.com, do search on Presearch, share professional contacts on Workchain, links on Refind > and images on Supload >, Sola > and Minds >