Market Friday a taste of India
Market Friday a taste of India
A post for Market Friday hosted by @dswigle, if you haven't followed her yet you should she is one of the kindest and most supportive people here on Steemit, a comment from her is like a ray of sunshine on your page.
This is the one tag and daily challenge that I always make a point of joining, and also look through the posts of others that join the challenge and seeing markets from all around the world.
For this weeks post, I am going with a taste of India, ie A few Indian Restaurants a passed while walking along Lexington Ave around 27th Street at I think the edge of Little India in Manhattan
Starting with Anjappar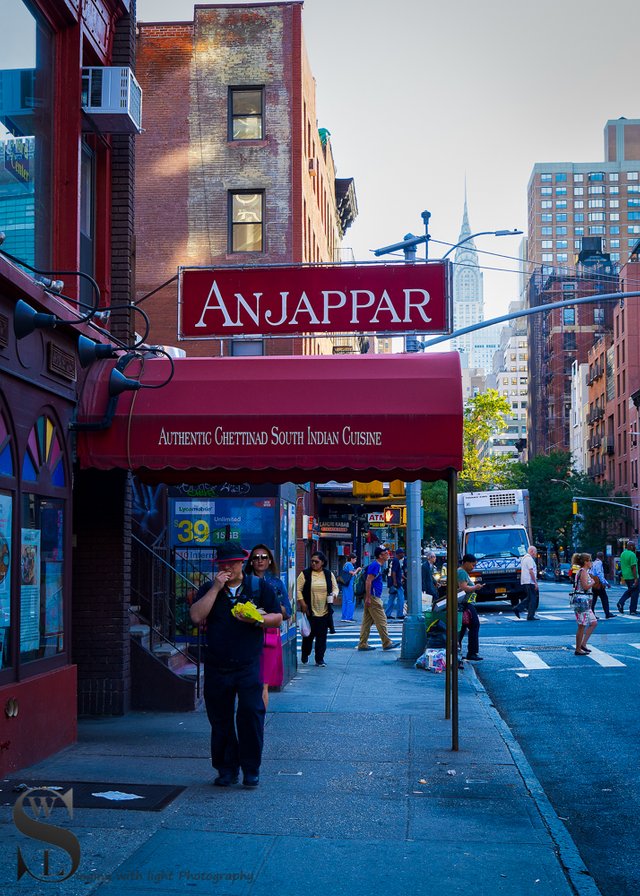 Sony A7iii 46mm F8 1/125 Sec ISO 800
Click here to view larger



This is an area my wife would have loved to visit before she got her condition and now cannot eat spicy food, she spent many years while young in India and loves India food, and used to cook quite a few dishes, now just seeing an Indin Restaurant is kind of like torture to her so I did not show her these photos
Next up with have Haandi, which as you can see serves Indian Pakistani and Bangladeshi food.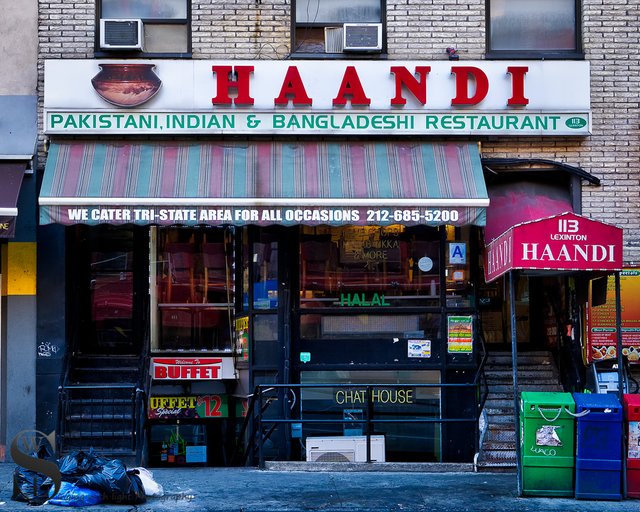 Sony A7iii 46mm F8 1/125 Sec ISO 1600
Click here to view larger



Now I worked in India and Pakistan for about 3 years, but unlike my wife, I never really got into to much Indian food, although i am one who will try just about anything once I have pretty plain tastes and hence this style of food is not something i will often go for.
This one caught my eye with the blues I think it is called curry in a hurry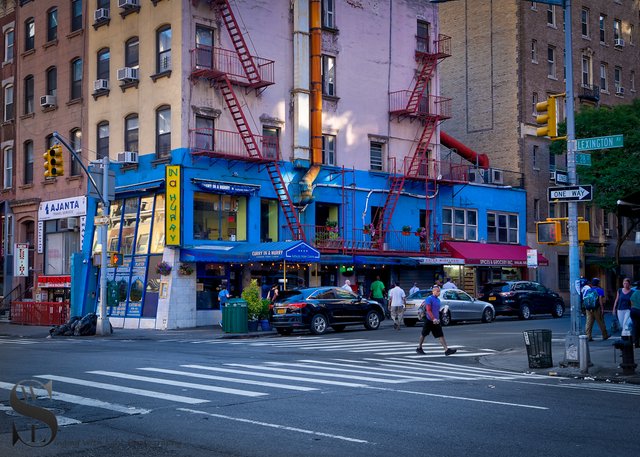 Sony A7iii 38mm F8 1/125 Sec ISO 500
Click here to view larger



Now all of these restaurants I am sharign shots of are along Lexington Ave on the edge of Little India, so if your looking for Indian food in NYC head to this area and you have plenty of options.
And if you prefer cooking for yourself this shop looks like it will have all the Spices and other ingredients you may need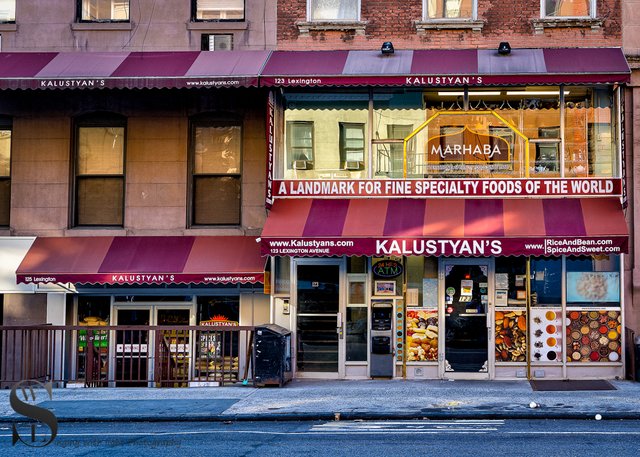 Sony A7iii 41mm F8 1/125 Sec ISO 1000
Click here to view larger



Next up we have vintage India where you can buy clothees to dres the part while cooking or eating the food from the previous places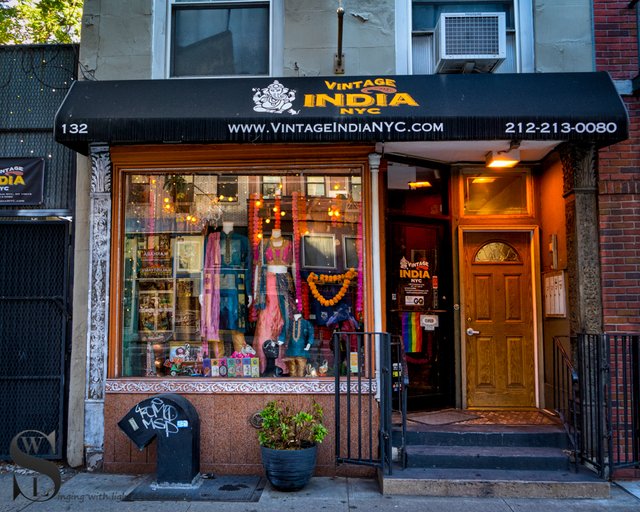 Sony A7iii 24mm F8 1/125 Sec ISO 2500
Click here to view larger



And another shop for buying Indian items and clothing to finish off this post with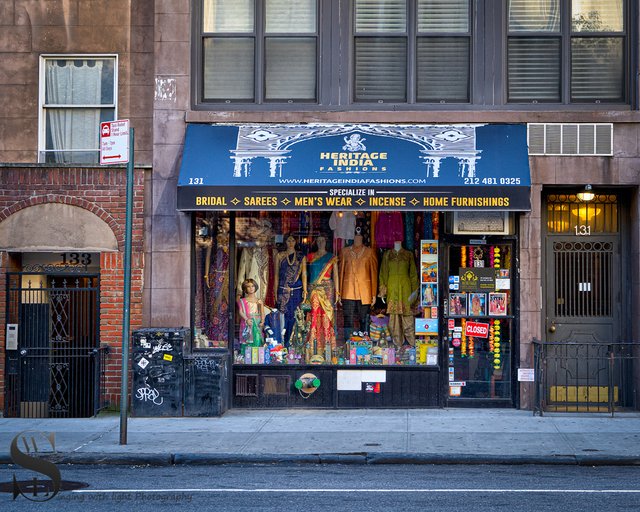 Sony A7iii 49mm F8 1/125 Sec ISO 1600
Click here to view larger



And that's all folks
---
unless stated otherwise all photos used in my posts are taken and owned by myself, if you wish to use any of my images please contact me.
---

---
steemusa is a Community for and supporting those from of in the United States, and now is in the process of rebuilding stronger than ever join us on Discord








!steemitworldmap 40.7742488 lat -73.982550 long Lexington Ave NYC d3scr