EOS: Explanation of New BFT+DPoS w/ Daniel Larimer - Part 2 of 2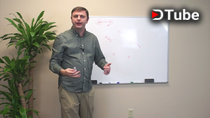 ---
Daniel Larimer, CTO of block.one, goes more in depth to explain the new BFT-DPoS solution for EOS; he even compares the EOS implementation of BFT with another well-known implementation.
YouTube:
Part 2 shows Dan describing how DPoS/BFT in EOS will achieve 99.9% block finality in 0.5 seconds, with absolute finality every 2 seconds or better. This will allow dapps to provide a seamless user experience, a key step in bringing blockchain adoption to a wider audience.
Dan has another instructional video and an interview with EOS Go coming in the next few weeks.
EOS Go Admins: Kev, Bluejays
Editor in Chief: Jenny (@topkpop on steemit)
Thank you:
Daniel Larimer
Thomas Cox
block.one
Sam Sapoznick
Paul Atreides (Matt)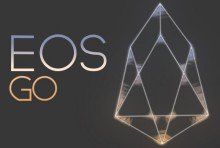 We are dedicated to uniting the community towards launching EOS blockchain - as envisioned by block.one. We're bootstrapping this effort through Steemit with EOS Telegram Daily Summaries and other community updates.
If you're interested in helping with the launch of EOS public blockchain please get involved on the community forums and delegate Steem Power to our cause.
Telegram users can receive announcements for these daily summaries and other community updates here.
Thank you for your support. Go EOS!
---
▶️ DTube
▶️ IPFS