PELE - MELE, CZYLI #PL-BLOG ZAPRASZA NA KONKURS #2



Od poprzedniego wydania konkursu na tagu #pl-blog, upłynęło już trochę czasu.
Dawno wybrzmiała także Impreza Na Drzewie Leniwca, czyli Impreza z Marzeń u @veggie-sloth, który okazał się być niekwestionowanym zwycięzcą pierwszej edycji konkursu (pozdrawiamy!).
Wiele się zmieniło, wielu odeszło, inni śpią, jeszcze inni wyjechali.
Świat się zestarzał...
Ale nie MY 😄
Najwytrwalsi nadal tutaj są.
Najwytrwalsi, oraz inni Dzielni, (dziwni, śmieszni, rezolutni, weseli, błyskotliwi, zaangażowani lub niezorientowani w sytuacji :).
Wszystkich Was, Moi Drodzy - zapraszam na:

NOWE WYDANIE KONKURSU #pl-blog!
Chodźcie, chodźcie! Bawcie się z nami!
Pytania znowu będą proste, łatwe i przyjemne.
Jak w szkolnej zabawie, która nazywała się Pele- Mele, pamięta ktoś?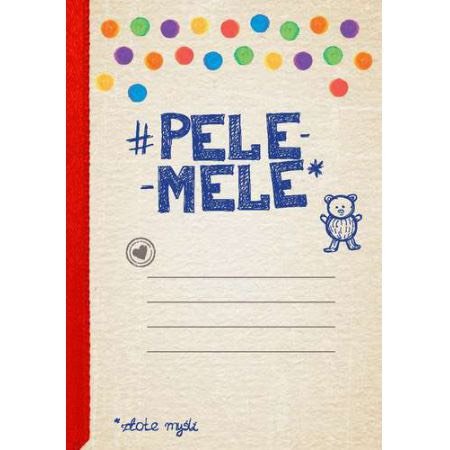 (Pytania nie będą trudne, chyba że chcecie żeby były trudne - to sobie zróbcie trudne. :D
Można, pytania są otwarte.)
Podobnie jak i poprzednim razem, to od Was zależy, w jaki sposób do nich podejdziecie.
Można na poważnie, można na wesoło, można nostalgicznie, można z przymrużeniem oka.
Jak Wam w duszy gra.
Byle inteligentnie było :D




NAGRODY:
Czy na Sali znajdą się jacyś Sponsorzy, Mecenasi, Darczyńcy?
Ja ze swej strony, deklaruję
NAGRODĘ 20 STEEM
.
Ktoś jeszcze się dorzuci? Ktoś da więcej?
OTO PYTANIA KONKURSU:
🍷 Zatrzymaj się na chwilkę, odsapnij, zrelaksuj się.
Zrób sobie kawę lub drinka i odpowiedz na poniższe pytania:
1.Jak to się zaczęło?
Kiedy i w jaki sposób dowiedziałeś się o tej platformie?
Jakiego użytkownika na Steemit zacząłeś obserwować jako pierwszego?
2.Twoje małe, drobne przyjemności.
Co sprawia Ci codzienną radość powszednią? Na co się cieszysz każdego dnia?
3.Kurs życia.
Gdybyś mógł błyskawicznie pochłonąć i przyswoić jedną książkę - (wiecie na zasadzie: wieczorem wkładasz pod poduszkę podręcznik do hiszpańskiego, i rano budzisz się wypoczęty i z opanowanym materiałem, czyli mówisz językami), to co to za pozycja by była?
4.Fragment utworu muzycznego, dla którego warto żyć.
(Zapis dźwięków, mruczando które przyprawia o dreszcze, nieziemska solówka, kawałek tekstu. Napisz proszę tytuł, lub wyślij linka.)
5.Z czego jesteś dumny? Co Ci się ostatnio fajnego udało, przytrafiło, osiągnęło?
Zdany egzamin? Awans w pracy? Pierwsze słowo Twego dziecka? Kilogram mniej na wadze? Udaje Ci się wstawać 15 minut wcześniej? Zacząłeś biegać? Udany projekt?
Dawaj, co tam masz?
6.No dobra, życie to nie bajka.
Co robisz gdy coś Cie na maxa wkurzy, zezłości, zirytuje?
Rzucasz porcelaną w ścianę? Kopiesz kapsle lub szyszki na chodniku? Jak sobie radzisz z własną złością?
7.Za jakie - na pozór banalne i niewinne pytanie, "mógłbyś czasem zabić"?
(moje dwa ulubione to np: -co słychać? -co na obiad? 😃)
A może macie jakąś ulubioną radę od bliźnich (-weź się w garść, -dorośnij, -nie garb się?)
8.Najciekawsza animacja, jaką ostatnio odkryłeś.
(Filmik, teledysk, krótka bajka (niekoniecznie dla dzieci! 😛), którą warto zobaczyć. Nie musi być nowa, może być stara, odgrzewana!)
9.Ulubiony blog, strona w Internetach.
Co Cie rozśmiesza do łez, zastanawia, bawi?
Ulubiony profil na Steemit?
Co lubisz przeglądać? Czym się ostatnio zachłysnąłeś? Co lubisz czytać?
10.Motto życia.
Czyli złota myśl, którą wytatuowałbyś sobie na przedramieniu, (gdybyś nie bał się bólu (od) igły 😆)
11.Wymarzony hipek.
Gdybyś miał nieograniczone możliwości, kasę oraz przestrzeń, (ogromny dom z kawałkiem lasu, dżungli, oceanu, czego tam sobie życzysz), to z jakim stworzonkiem chciałbyś żyć, mieszkać, koegzystować? (fotki mile widziane)
12.Jeden z najbardziej optymistycznych widoków,
to:.....
13.Ulubione zestawienie 2 kolorów.
(Niekoniecznie w zestawach odzieżowych czy w aranżacji sypialni :), może być ogólnie, w przyrodzie, w posiłku, jakkolwiek)
14.Sytuacja, która robi na Tobie ogromne wrażenie.
Wzbudza respekt, odbija się w Tobie echem. Sytuacja, której nie możesz zapomnieć.
(Może to być prawdziwy przykład z życia lub sytuacja domniemana, hipotetyczna, ogólna.)
15.Masz tu na stole kartę kredytową bez limitu.
Proszę obsłuż się i kup sobie wymarzony środek transportu. Co to będzie? Czym od dzisiaj jeździsz, latasz, powozisz?
16.Jeśli pierogi to tylko...?
17.Niespełnione dotąd dziecięce marzenie to..
UWAGA! PONIŻEJ JUŻ OSTATNIE (BYĆ MOŻE NAJWAŻNIEJSZE) PYTANIE:
18.Twój najlepszy artykuł (tekst, zdjęcie, stream :) na Steemit.
Tekst, w który włożyłeś najwięcej pracy, serca, wysiłku.
Tekst, który wg Ciebie jest najważniejszy. Który chciałbyś, by każdy przeczytał.
A może tekst najbardziej niedoceniony, niezauważony?
Daj mu drugą szansę i wklej go proszę tutaj jeszcze raz.
Chętnie poczytamy, pooglądamy, zastanowimy się.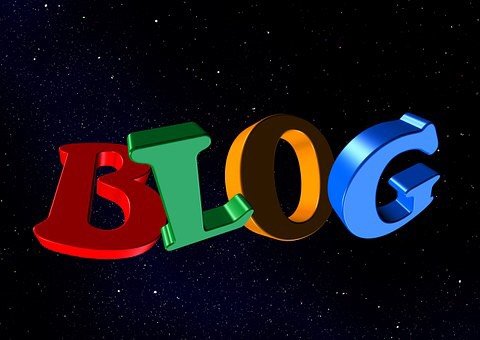 A teraz jeszcze: ŚCIANA WSPOMNIEŃ, czyli poprzedni uczestnicy konkursu:
Kochani, przyzywam Was, wyzywam.
Wróćcie do nas, bawcie się z nami nadal. Piszcie!
Gdzie Wam będzie tak dobrze, miło, dziwnie jak tu? 😄
Tęsknimy za Wami.
(Za Wami, którzy z nami nadal jesteście - też tęsknimy, ale mniej 💜)
Oto lista osób, które wzięły udział w poprzednim wydaniu konkursu (kolejność przypadkowa)
1.@hallmann
2.@jozef230
3.@waran
4.@mmmmkkkk311
5.@foggymeadow
6.@dedarknes
7.@veggie-sloth
8.@mariuszw
9.@who-knock
10.@mefio
11.@shogunma
12.@wrestlingworld
13.@hellhouse
14.@rolsonpatison
15.@santarius
16.@julietlucy
17.@postcardsfromlbn
18.@vojtex
19.@hitsug
20.@baro89
21.@grecki-bazar-ewy
22.@suchy
23.@breadcentric
24.@josiu
25.@tomii
26.@kevlar.dogs
27.@foodini
28.@ptaku
29.@zdrowie
30.@dyzia
31.@pkocjan
32.@basementdisco
33.@kepkeeper
34.@naila7894
35.@ytedimeq
36.@kaysh
37.@grzyb77
38.@bartheek
39.@dorotti
40.@ratelmiodozer
41.@dutmistrz
42.@givikuk
43.@anka
44.@sweetsandbeyond
45.@zwora
46.@coincollecto
47.@happy-beers-day
48.@kryptojanusz
49.@samarek69
50.@psychepl
51.@lokibalboa
52.@kusior
53.@arabson1990
Poza wyżej wymienionymi osobami, (które oczywiście gorąco zachęcam, by znów wzięły udział), napomknę jeszcze o kilku innych użytkownikach, którzy ostatnim razem (z różnych przyczyn) nie zdążyli dołączyć, ale wspominali, że następnym razem to już na pewno.
@katayah, @pdj85coexist, @mespanta, @wadera, @lukmarcus, @sisters, @strefanetu - jesteście z nami?!?
Poza tym zapraszam także @anshia, @mys, @gtg, @nicniezgrublem, @jacekw, @bowess, @jamzed i wszystkich innych chętnych pozostałych.
Szczególnie mocno zapraszam też nowych uczestników! - bo od czasu poprzedniego konkursu pojawiło się mnóstwo fantastycznych nowych i całkiem świeżych użytkowników platformy. Weźcie udział, dajcie się poznać!




WARUNKI OGÓLNE KONKURSU:
Umówmy się, że na napisanie odpowiedzi na konkurs, dajemy sobie
ponad DWA TYGODNIE!
Nie musicie się spieszyć.
Piszcie spokojnie i wklejajcie linki do swoich prac
do końca czerwca
(wklejajcie linki w komentarzu pod tym postem).
Zatem post inauguracyjny: 15 czerwiec.
Data końcowa: 30 czerwiec, niedziela.
W pierwszym tygodniu lipca, ukaże się post z Waszymi odpowiedziami, i wtedy rozpocznie się etap głosowania.
O dalszym przebiegu konkursu, będę Was informować na bieżąco.
Na potrzeby tego konkursu - proszę, używajcie tagu #pele-mele.




TO CO? DOŁĄCZACIE? SERDECZNIE ZAPRASZAMY!
Ależ przystojni Ci Panowie poniżej, prawda?
Trubadurzy - "Znamy się tylko z widzenia":