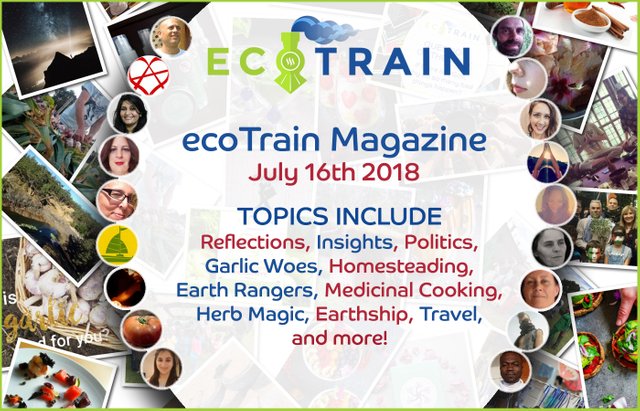 It seems this @ecotrain Steem engine never runs out of Steem! Welcome back to the ecotrain magazine, where we bring together some truly brilliant posts from 15 truly brilliant people! This week we cover a wide range of topics including Reflections, Insights, Politics, Garlic Woes, Homesteading, Earth Rangers, Medicinal Cooking, Herb Magic, Earthship, Travel, and more! You never know what you are going to find here to please have a scroll and see what catches your eye!
If you are interested in medicinal cooking, we are in week 2 of our Gourmet Medicinal Cooking Collective Challenge.
Click Here To Learn More & Join Us.
Please visit the blogs of the passengers you resonate with and leave a comment. Meeting great people is a big part of why we are here, so go ahead and comment away and as always follow us so you see more of the things you like in your feed.
THIS WEEK'S PHOTO PILE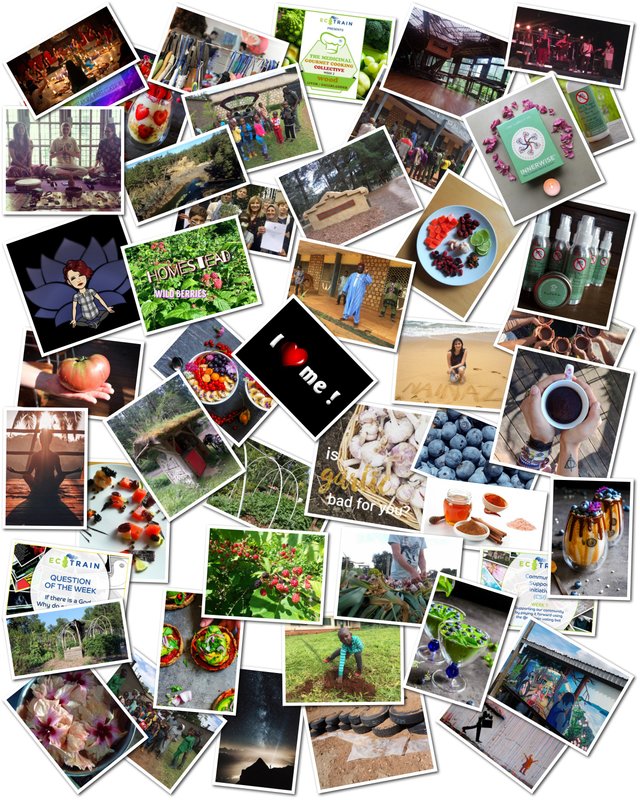 Reflections, Insights and Embracing Life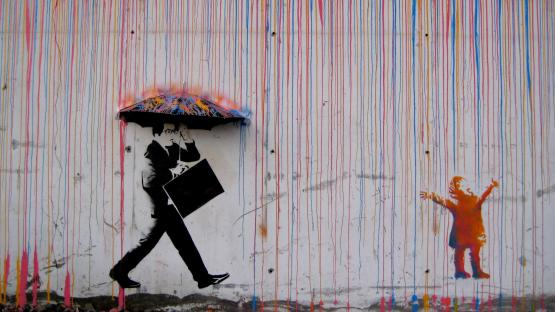 As I sit here once again in my parents house it really gives me the time to reflect on the direction that I have taken in my life. Coming back here and visiting towns where I went to school, places where I hung out as a teenager, even seeing people that I went to school with. Seeing them in passing, not getting the opportunity to talk to them, not sure if they even recognized me. These are people who have chosen to settle down and live in the same place that they grew up in.
Some people never feel the urge to leave the place or area that they grew up in. They seem content to stay in the same place and live their lives out there. Part of me feels that it is unnatural to not want to travel, to see different places, to experience many different things. But then the desire to travel and move has always been really strong in me.

Senators in Ireland have voted in favour of a bill prohibiting the import of Israeli goods produced in the occupied Palestinian territories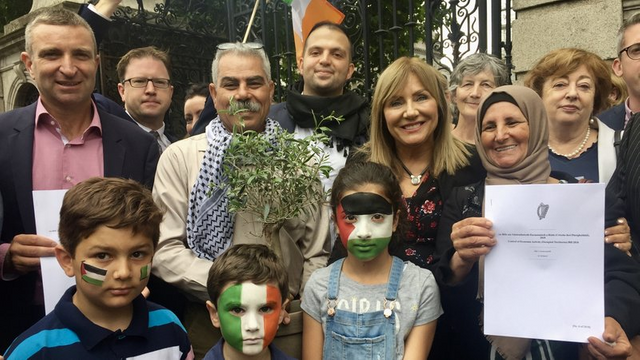 Many Irish people have and continue to stand in Solidarity with Palestine , there has been a similar history between the two countries, what with Ireland being occupied by England in the past and England's continued rule over Northern Ireland. Indeed a lot of people globally believe that Ireland is part of the U.K. It is not, only Northern Ireland is, as it is under English rule. The rest of Ireland is a Republic.



When Garlic Makes you Suffer: An Alt View on a Great Healer (Part 1)
I want to get one thing straight before explaining why garlic in our house is a sore topic. I'm a garlic lover from way back - I have always chopped it up and swallowed it whole at the first sign of a sore throat, added it liberally to sauces and soups and stirfries, made tonics out of it with apple cider vinegar and we even used to pierce our ears as teenagers by rubbing garlic on the skin first to prevent infections.
I grow huge amounts of garlic and I've written about my garlic crops here on Steemit before. I'm a believer, and to reduce the use of garlic, if not stop it, in our household is absolutely devastating for me.

Saying Goodbye to Garlic as our Ally: Part 2 😭😭😭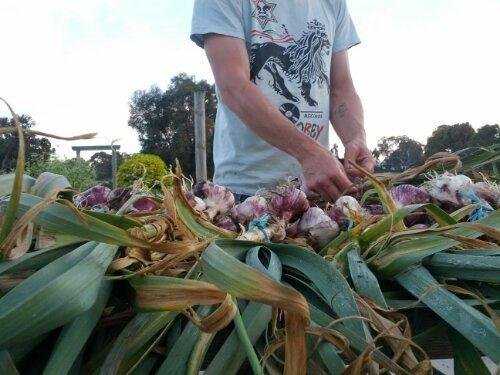 In the last post, I wrote that even though I'm a huge fan of garlic as a healing plant and I grow it myself in the garden. However, since Jamie has discovered he can't digest garlic and onion and has to follow a FODMAP diet, garlic is no longer our ally.
Jamie isn't the only person to omit garlic and onions from his diet, and in sitting over the remains of a garlic-less nasi goreng in Bali, we did a little research into why Hare Krishnas don't eat it. I'd reminded Jamie of that as years ago my Mum and Dad were obsessed by a cooking show on our TV station, SBS, hosted by a guy called Kurma, who was a Hare Krishnan.



Earth Rangers go for Tree planting in a Sacred Forest at the Nkwen Fon's Palace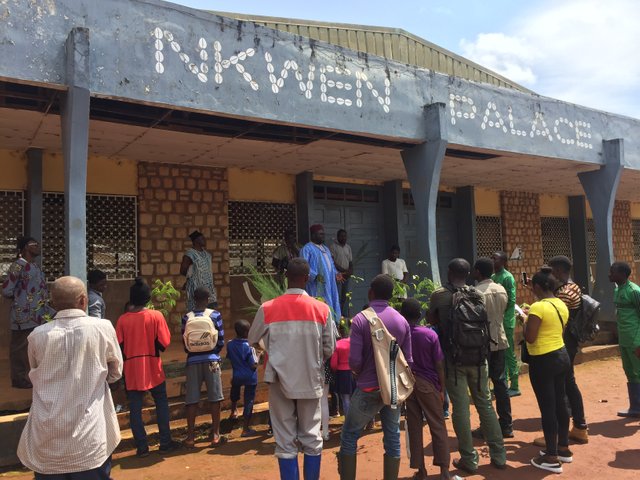 Earth Rangers gathered infront of the Nkwen Fon's Palace and receiving a talk from HRH Fon Azehfor III of Nkwen Fondom

The Fon's super natural powers are always compared to that of the Lion. The Fon's totem is the Lion or Leopard and Fon's of the North West Region are believed to transform into their totems and move in the Night
It was at 10:00AM on Friday 13th July 2018 that the Earth Rangers visited the Nkwen Fon's Palace to learn about the role of culture and tradition in environmental protection as well as plant trees around the Nkwen Fon's palace and in the sacred forest of Nkwen Fondom



Earth Rangers of the SASH-Program visit the St. Dominic Monastery to plant trees and learn about the role of christianity in environmental protection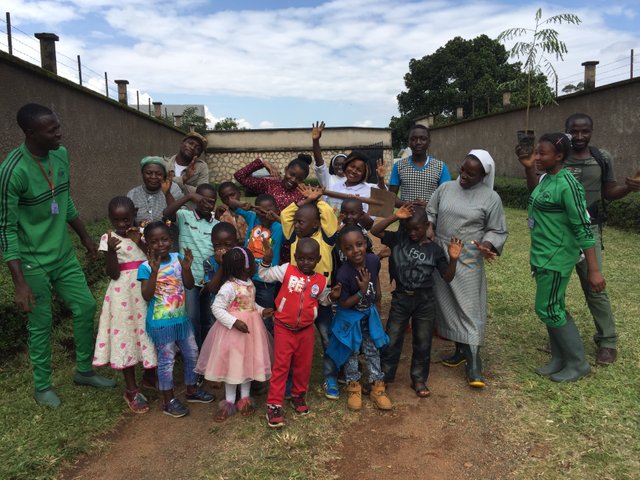 Today was a real exciting day for the Earth Rangers of the Steemit Action Summer Holiday program as they visited the St. Dominic Monastery in Bambui, Tubah Sub Division to plant trees and learn about the role of christianity in environmental protection as well as learn more about the spiritual and social life of Nuns of St. Dominic Monastery.

The outing today can be summarized as "solemn environmental activity."



The Pay It Forward Community Support Initiative (CSI) WEEK 7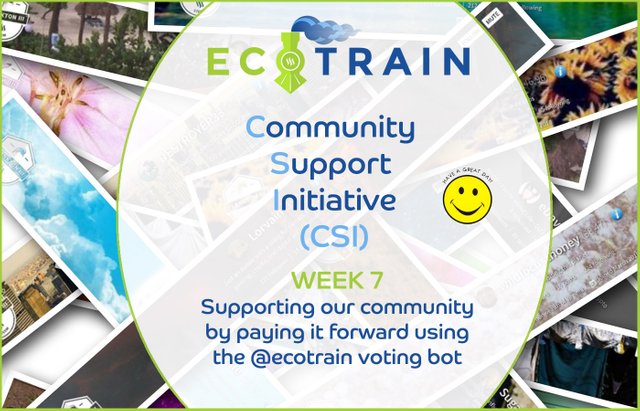 If you've been posting using the ecotrain tag and have very few rewards you will highly likely have received a ~$1.15+ upvote from the @ecotrain voting bot curtsey of the Community Support Initiative! I'm happy to say that I have found some really great posts from many of our community to support. That is what makes the @ecotrain voting bot great, I Pay It Forward every day from the rewards of the bot, this post, and donations...
So I would like to Congratulate all of you who are creating great posts and encourage you to keep going! My best advice to you all is to write because you enjoy writing and let it work for you, instead of it being like work! Writing to try to please others is very tiresome, and you can't keep that up for long! Writing to share something about your real authentic self is always more interesting for everyone and will bring more engagement. I'm sure that with some time, and , maybe a little help from the @ecotrain, you can find the people you are looking for!


The @ecotrain's Question of the Week Tie-up Post: If there is a God, why do so many bad things happen?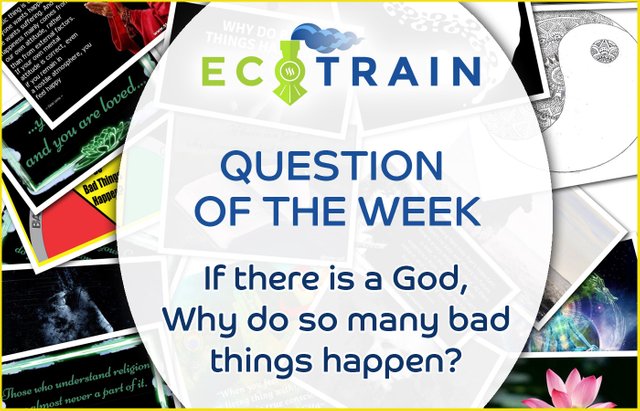 Oops! I feel like I may owe you an apology for this QOTW. The reason is not because of the topic, but the way I framed the question. With hindsight I realise that I might have been better off either splitting this question in two parts, with the first question being Does God exist. I didn't do that because I didn't really want to ask that question ;-). In a way I may as well have just asked the question "Why Do Bad Things Happen", rather than If God exists Why Do Bad Things Happen.. because many of our answers would have reached the same conclusions.
With that said, you all dealt with this very nicely, and I didnt spot any hate or much negativity at all.. That is testimony to the community we have here.. Even though we are from SUCH diverse religions, cultures and backgrounds.. we manage to share our feelings and thoughts with each other in a safe space. Well done everyone!

The Medicinal Cooking Collective Week 2 Guidelines: Cooking For The Liver & Gallbladder / Wood Element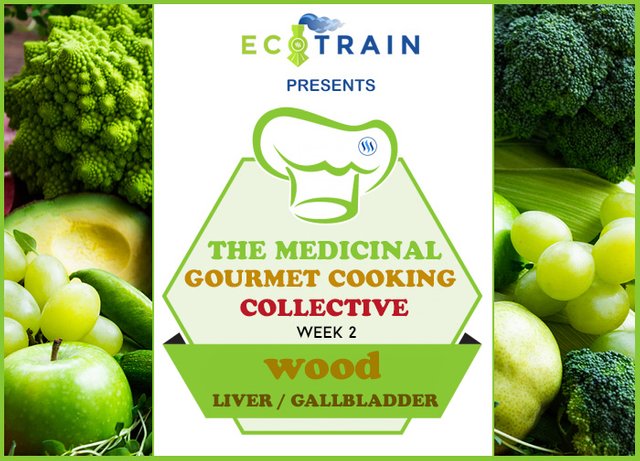 Welcome to the second week of this medicinal cooking collective challenge! I'm very happy that so many of you have joined us for this challenge, there are so many amazing cooks out there, wow! If you missed the first week, we are cooking dishes based on the Five Elements' Theory of Chinese Cooking. In Chinese medicine and cooking, it's believed that if you are weak or ill in certain parts of your body or organs, you should consume certain colours/elements of food to help you feel better and improve your health.

This week we are cooking with the Wood Element, which is good for the liver and the gallbladder. The colour associated with the liver and gallbladder is Green and the taste associated with it is Sour. It is also associated with the emotion of Rage. The dishes we make will be good for the liver and gallbladder and will reflect the attributes of the Wood Element.





Ladybugs, Mugwort and the Dream Herb: Magic and Medecine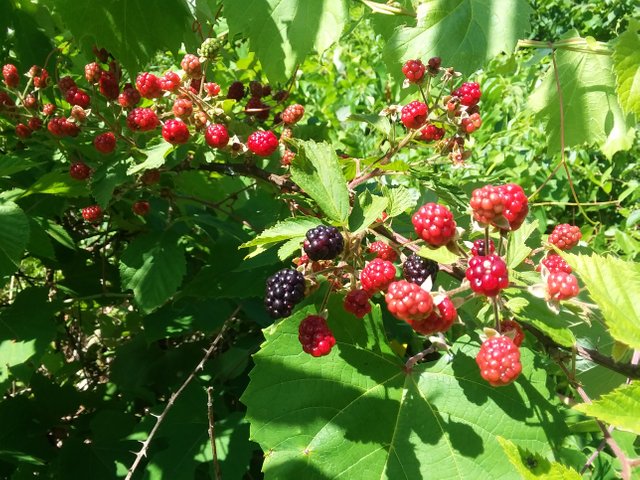 So much Mugwort... We have to find something to do with it!
I'm finally learning about mugwort. All its medicinal uses and I've been told so many times about it helping with lucid dreams...
I guess they don't call it the dream herb for nothing.
Again we have an abundance of the stuff just like the berries I found out we have, and so far, three different kinds, black raspberries, red raspberries and blackberries!

Black Raspberries Everywhere!!!!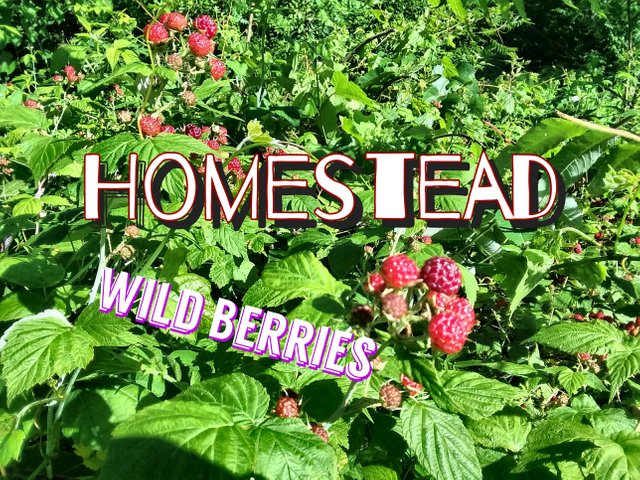 What to do with so many raspberries?
So we have so many ideas but no real knowledge on how to deal with these berries!!!! They are Black Raspberries and they are delicious. When we first started to come to Dream Land (as our little 4 year old homie calls it), I had noticed these big patches of what looked to be berry bushes. I am now very happy we never cut them down for anything, these little berries are so good... but what are we going to do with this abundance??? Before spring started I had roughly cut a path through one of the larger patch of berries, so we could have access to more fruit. By now, this path has been well overgrown but I managed to find it again except there seemed to be many more new berry growth... and I can't bring myself to cutting any of it down, especially when I want to take in all 4 seasons before developing the property. It's a permaculture thing I heard a while back that stuck with me:



Life isnt a straight line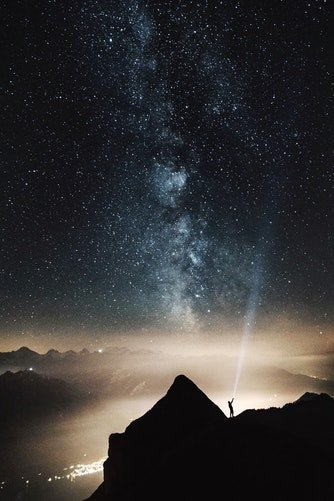 Sometimes I am very lost. Right now I am. The more I follow my passion, the more I walk on the unknown ground and some days it feels like I am flying without seeing where to land. I don't know where I am heading. But I can see the possibilities and that they are many. Sometimes I am losing the connection with my life around me. The relationships I have are in need of a new definition. I feel that I am longing for a new way to live. My inner thrive is toward a focused work routine and freedom from rules and expectations.

Relationship I think the moment we start to feel uncomfortable or irritated with someone, we have given it up on some level. When we rather spend time away from each other than with, we are looking for something else. To be totally honest, this period right now is one of the most challenging I have had so far. And somehow I feel like giving up certain relationships.

Healthy Food ideas!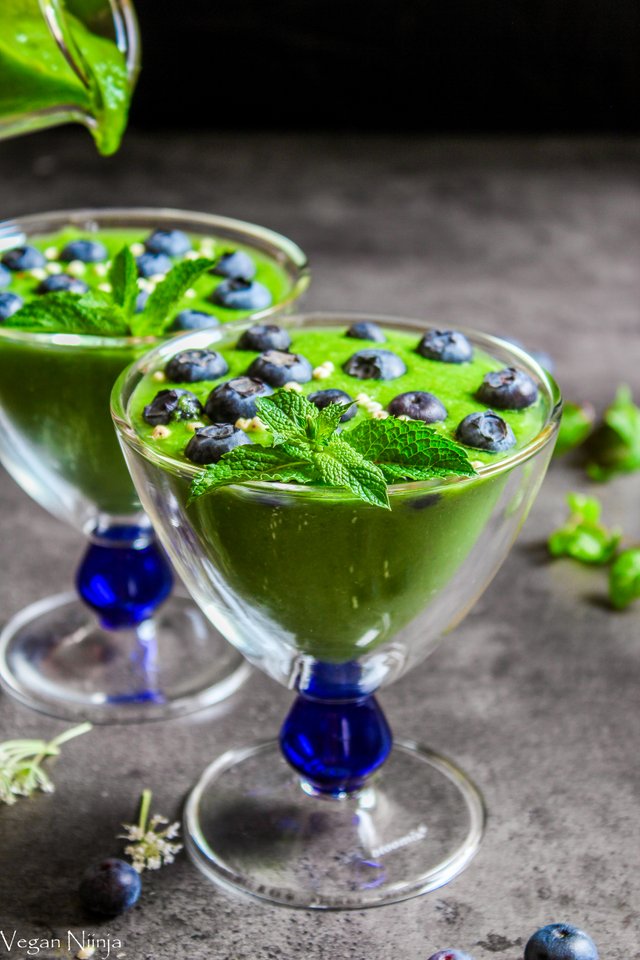 Hi dear friends! How are you today? I am having a great time in Sweden, spending time in nature and just enjoying the warm summer weather we are having here at the moment. Of course, I am still taking my pictures, because as you know this is my biggest passion in life! Today I am going to share some healthy and delicious food ideas with you! These are perfect for you if you want to include healthier meals in your daily routine.So let's start with number one:1. Green smoothies
My absolute favorite way to include more greens in my diet. I always add about 50% greens and 50% fruits to my green smoothies. An example of what you can include in your smoothie is: kale, spinach, mint, basil, avocado, celery, cucumber, kiwi, arugula, mango, banana, pineapple, apple, pear, plantbased milk, soaked nuts. Try out different combinations and find your favorite!



The Most Annoying Part of the Build: Satisfying the MAN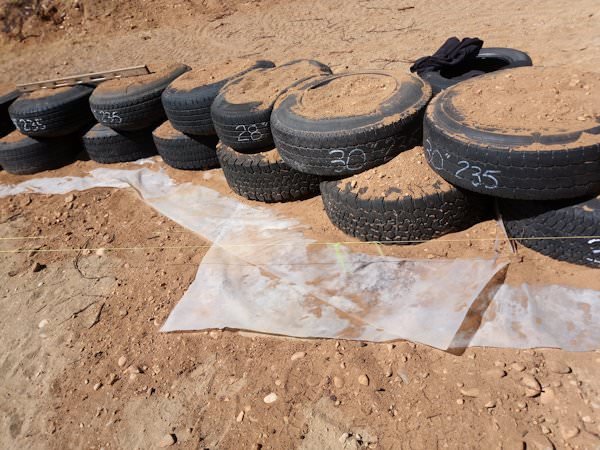 Now, one may reason these alterations are just adjustments to deal with the local conditions. And yes, it's true that the climate is cooler, darker, and … actually a lot wetter, than where Earthships were developed. For this reason I can see why they pay such a big attention to keeping moisture out. As a result, we have to wrap the entire building in ten mil poly, starting right under the walls. This plastic sheet is going to extend up behind the entire tire-wall, glued together with at least two continuous beads (seen in the photo), as well as under the floor slab. Sure, this adds an extra step to the building process, and the tires do slide around on it when being pounded, but in the end it's not too hard to get used to it. On the upside, we don't have to pour a concrete footing under the tire-wall, as it was the case at the build of another friend of mine in Colorado, also required by her local code.
Update on the Construction
It is now July 10, roughly two months after I arrived on the Doighouse property, and I can proudly say, we have completed the second course of tires!

Ride With Me – Magical Lasqueti Tour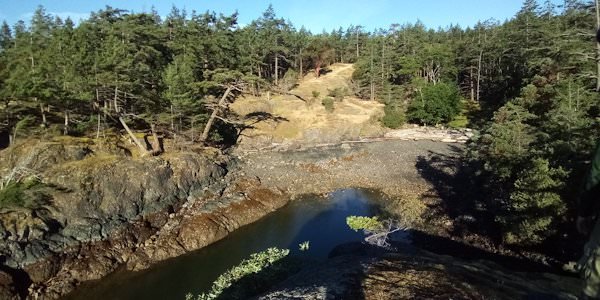 One of the things I didn't want to miss out during my time here is visiting Lasqueti Island. It is not far, in fact, it's the island right in front of me when I look out from our beach front over the Straight of Georgia. Granted, Denman and Hornby Islands aren't much furter either, but there is something about Lasqueti Island that sets it apart from the rest: it is not connected to the electric grid and has only a walk-on ferry. Consequently the only cars you will find belong to locals, and all the houses have some type of alternative energy system. Already very interesting…
Some other stories I heard, however, had to do with the social seclusion of the Lasquetians. Being so separate in terms of utility services, the people of the island also tend to be more distant socially. "Visiting the island without knowing someone is considered trespassing," I remember being mentioned. In any case, off-grid living, no cars (at least not from outside), and a tightly knit community already sounded exciting enough to go and check it out, no matter what anyone considers.



Ceremonial Cacao; my love, my passion: What you should know about this amazing medicine, and my personal recipe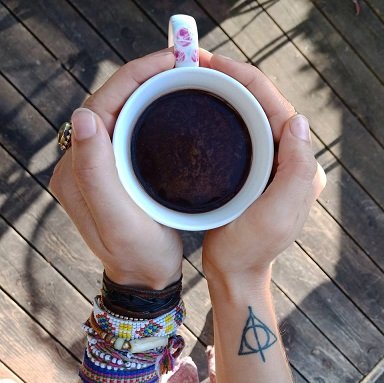 Hello, hello beautiful Steemian!
I hope you're having a beautiful day today. Sending you some love and light to help make it even better!
Another thing that always makes my days a little bit brighter, is CHOCOLATE! But not just any chocolate… Ceremonial Cacao.
Ceremonial cacao is not like your average cup of hot chocolate. No, no, no….Ceremonial Cacao is MEDICINE. A medicine that helps to open up your heart space, energize you, and boost your mood….it just happens to also be delicious!



Iron-chef round 06: Medicinal Sushi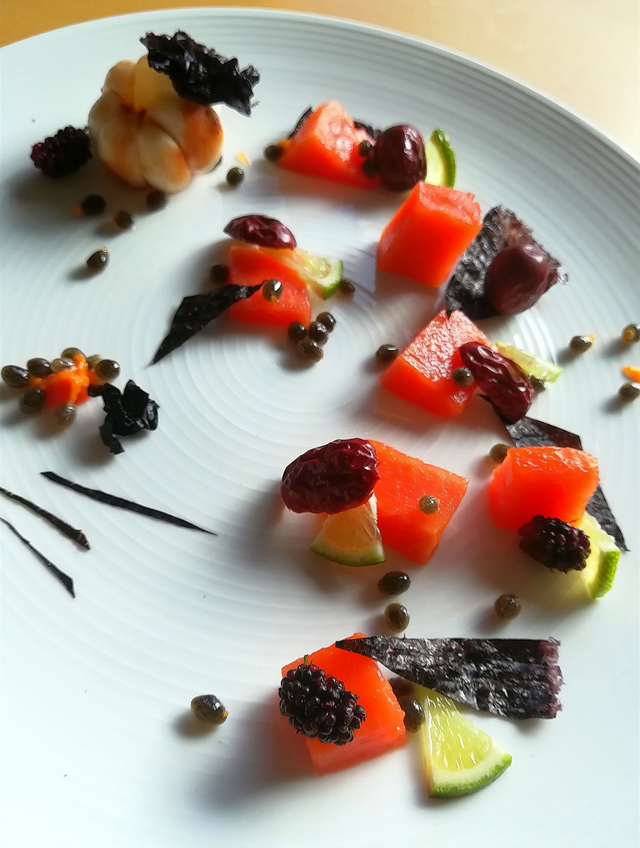 This week's Iron-chef challenge was to elevate the classic sushi dish.
Well this week I'm somewhere a bit different to my home in Spain. I've arrived in Kuala Lumpur on route to Indonesia. I was quite run down before I left Spain, I was working all hours to be able to afford my plane ticket and that meant I'd ended up working in air-conditioned cooperate office, where the aircon filter hadn't been cleaned and there was some nasty bug flying around. Normally I don't get sick but once I start to get run down and not enough sleep, I get vulnerable.

I hate air-conditioners and confined spaces, cooperate work is definitely not for me in the long run. I did managed to fight off most of the bug but it then it came back whilst travelling.
As I don't use western medicine unless absolutely necessary and prefer to heal myself with healing foods, I've mainly been gorging on all these lovely tropical fruits I don't buy when I'm back home. They are keeping me hydrated and happy considering the circumstances.



Can't You Just Change The Bottle? Packaging Puzzle #1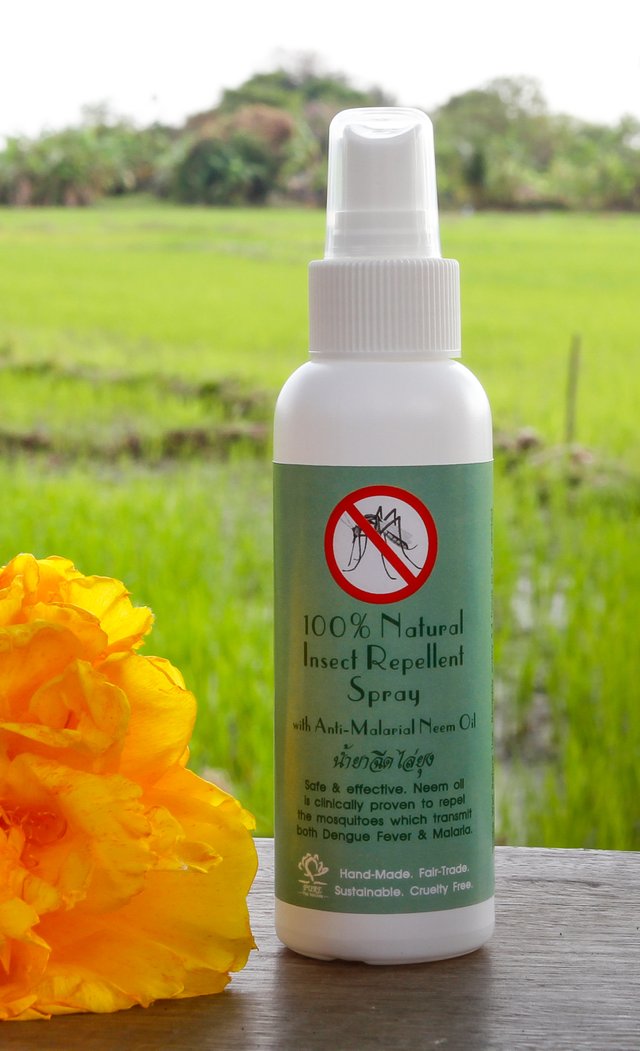 "We really can't continue to retail your product in that plastic bottle. Our priorities have changed and we are moving to zero waste." Passionate people can sometimes lose perspective of the complex factors and timelines which drive packaging and manufacturing choices. Sigh.
This week, we began the roll out of our new insect repellent bottle here in Chiang Mai, Thailand. We have moved from THIS (our highly popular, best-selling package of the last 8 years):



Pick a card from the amazing set of 'Innerwise medicine cards'.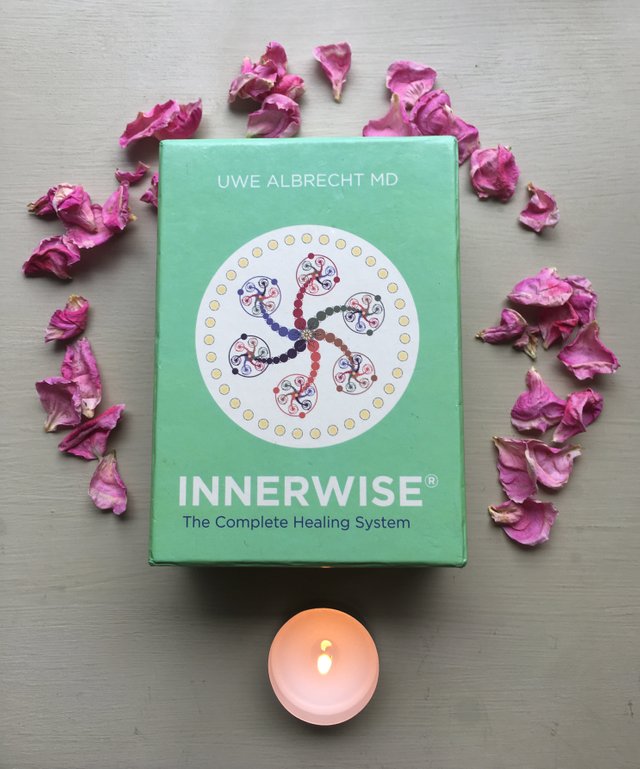 Hello to you,
Today I woud like to share a healing system with you that has benefitted me a lot.
It is called 'The Innerwise healing system'
After some explanation of the system you get to pick a card!
So stay hooked if you would like some healing in your life today.



Food Forest Update (July) - Garden Journal Showcasing Photos from My Food Forest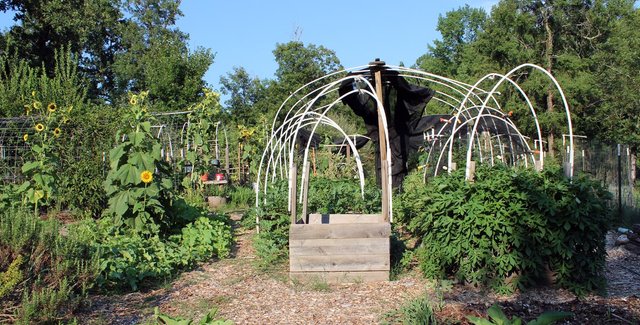 This is an update on our food forest for July, 2018. We finally received several inches of rain. The rains came fast and heavy, which means all that water didn't absorb into the soil, but I am not complaining. We will take any amount of rain we can get. There have been so many days in a row that we had rain cells all around us. We even got excited a few times because the rain was so close, but most of the time storm cells broke up before they reached us and re-developed again after they passed us. It's such a bummer to have rain so close. The reason being, until you have grown some food and seen what rain, and especially thunderstorm rain does to your crops, you would never believe it. When a yellow squash or cucumber can double or triple in size in less than a 24 hour period after a good thunderstorm, you know it really is something in the air. But I guess it's back to hand watering for now.
Our food forest has been producing abundantly. We have harvested all the garlic, blueberries, peaches & potatoes. They have either been processed and put in storage / freezer or in our bellies.

Blue Around The Homestead - Grow Your Own Food and be Less Dependent on Greedy Corporations. Take Back Power from Big AG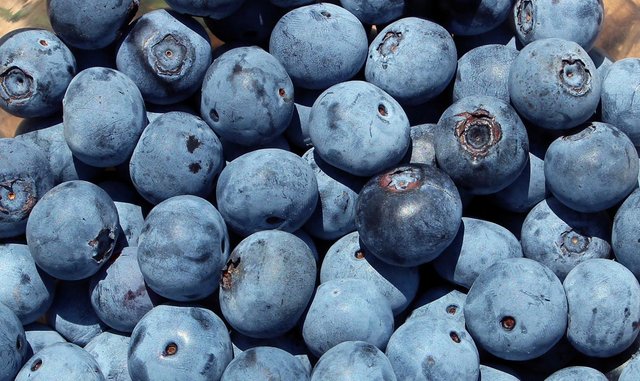 It's time for another weekly Homestead Photography Contest. The theme this week is Blue Around The Homestead. When I think of blue on the homestead, what comes to mind is blueberry. I did my first update on my blueberries almost a month ago. You can read my post Tips for Growing Blueberries Successfully if you are interested in growing your own blueberries.
Rabbiteyes Blueberry We planted four Rabbiteyes blueberry bushes when we first started gardening 6 years ago. We added two or three more blueberry bushes each year after that. We now have 16 blueberry bushes in our food forest. In previous years, we only put up bird netting for four of our oldest blueberry bushes. Some of the younger bushes were still establishing the roots and not yet producing. The bushes that were three to five years old were producing, but we used them to feed the birds who are my food forest natural pest managers. Got to feed those managers or they will find better paying job somewhere else.



Hibiscus Tea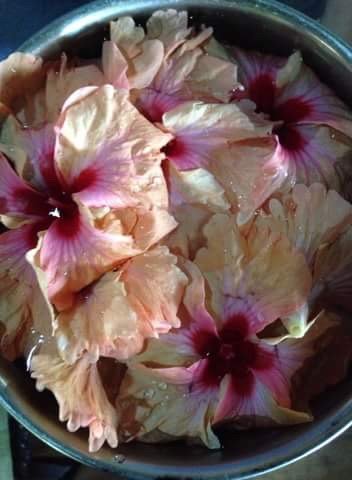 We are getting ready to move, and I am in that stage of purging things we don't need, so today's post will be short! It has been a hot, sweaty, dusty, and disgusting day. We will just say the bottom of the toy box is a gross place.
That makes it a perfect day for Hibiscus Tea! The first time I had it was when I came down from my vision quest. It was the first thing they gave us after 4 days of no food or water. It is incredibly nourishing but also so light.
It is very high in vitamin C. It also lowers blood pressure and blood sugar and has been known to help with cramps, depression, and more. These things are everywhere here!! It's wonderful to have an abundance of something so healthy and delicious. To top it all off, it's absurdly easy. A couple caveats - it can affect your estrogen balance, and I have read to avoid it if you are pregnant or trying to become pregnant. It also has laxative properties, so, you know. Don't overdo it.

Small Change, Big Difference: Thrift Store Treasure Hunting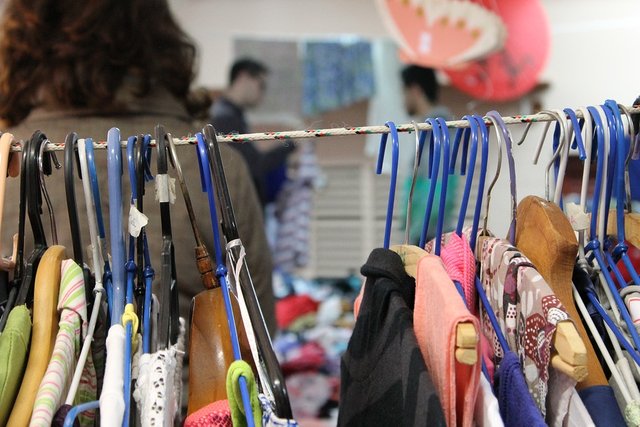 I feel like I haven't done anything from this series in a long time, so I decided it was about time for a good Eco post! This series is all about simple things we can do to make a big difference and have a positive impact on our planet. This one is really ridiculously easy!

Going to a thrift store is like going on a treasure hunt! I have found some really amazing things! I think my greatest prize was a full length wool coat from probably the 60s with a fur trimmed hood. I would never buy anything new with fur, but I'm alright if it comes from the thrift store. I paid $3 for that coat. It was in the bins where you pay by the pound. There are incredible deals to be found, and you never know what you'll get! Not just clothes either! Furniture, kitchen stuff, etc. I have filled many a house with thrift store treasure for cheap. All things in perfectly good shape!



"Meditation HOW and WHY" - part 12: Chakra meditation

This time, I will do a post about chakra meditation, the way I do it. You can find something similar almost anywhere where people are working with their chakras and meditating too. Keep in mind that this will not be a post about chakras (maybe I will do a post about them in the future or a series of them). We will focus on meditating with them, not explaining them.



Different Aspects of Human Behavior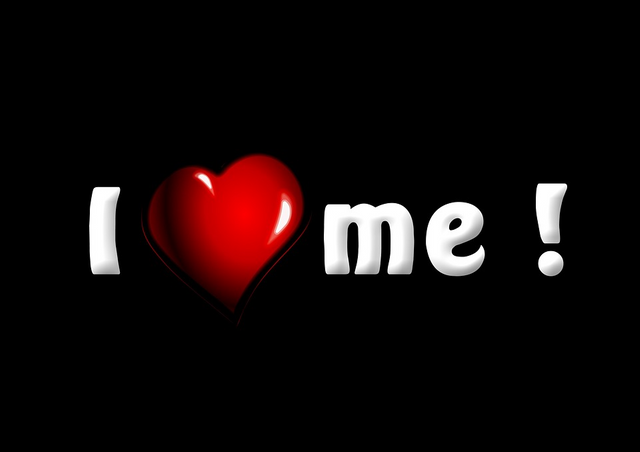 First of all let me tell you, I am inspired to write this post after reading these 2 post of @chireerocks post Quote Series #187 - READ THE POST FOR ✌️SHORT MESSAGE✌️ and @dana-edwards post Reciprocity and how to treat foreigners.
In a few days I will complete a year on Steemit and it's been one heck of a journey, I have seen the extreme highs and some lows too. Let me tell you why I write this......
When I was at highs everyone appreciated my content and I had loads of comments on my each blog bragging and praising my content, the higher earnings, more visibility and more praises for you, it was all a number game.
Now when the reverse happened all those praises faded away. Not only that many also started advising me, that my English is not very good, my presentation style is not very appealing, I do not make videos and all. Some of it yes I felt I needed improvement and I welcomed the feedback wholeheartedly.......
But overall if I see I have not changed a bit. I write on similar topics with the similar language which I used to before, I never made videos then and I am not doing it now, I have not been very conscious about decorating my post. So why should I change now? Just because you have changed your opinion. Well I am enjoying my journey on Steemit and my life, so I do it my way.



Festivals, Music as Passive Activism And A Hint Of Pay-It-Forward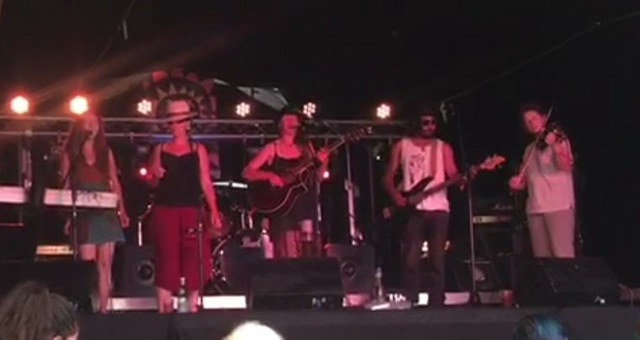 It's been a busy few weeks for our family. We've had many changes in our lives of late and much negativity thrown at us. (But hey change = growth right? and that's for another post.) So it came as a blessing in disguise when my good friend and soul sister asked my friend and I to join her band for a gig at a festival.

Making music to raise awareness about world issues. I've talked in a few other posts about how the island where I live has many environmental issues that it is slowly addressing. Mostly owed to my friend who has brought her wisdom from The Cook Islands, who are also fighting environmental issues. We had all been working on the environmental exhibition and in the past, have had many a gathering where we sit around a fire, with good food and some instruments and happily sing a collection of songs.

Each year the island holds a folk festival with visitors coming from the UK and various places in Europe. My friend usually performs in another band, however the lead singer decided to take a year off for personal reasons. So carrying on the legacy, she sought to recruit a few new members and added four beautiful songs that she had written to the set. The aim of these was to raise awareness about environmental issues.


Supporting People Who Help
Make The World A Better Place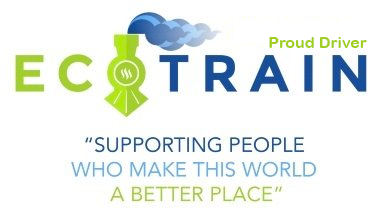 Discover previous ecoTrain magazines at @ecoTrain
DRIVER
@eco-alex
VIP'S / CURATORS / DELEGATORS
@amitgiat, @blueberrybison, @hopehuggs, @kalima, @likedeeler, @lukestokes.mhth, @michelios, @movement19, @mrfunkymonk, @nainaztengra, @omdemian, @sashagenji, @senorcoconut, @stortebeker
@torico, @tribesteemup

PASSENGERS
@afifa, @aware007, @artemislives, @celestialcow, @ecoinstant, @holisticmom, @hopehuggs, @misslasvegas, @mountainjewel, @nainaztengra, @omdemian, @rainbowrachel, @riverflows, @sashagenji, @senorcoconut, @schoonercreek, @sharoonyasir, @solarsupermama, @stillgideon, @stortebeker, @thegreens, @thelaundrylady, @trucklife-family, @vegan.niinja, @wombloom, @zen-art

If you would like to support the ecoTrain then please delegate to me @eco-alex. I am busy curating every day and helping great people enjoy & grow on Steemit. You can see some of my recent curation and community posts below.



Check Out
The Medicinal Cooking Collective Challenge Week 2 Guidelines:
Cooking For The Liver & Gallbladder / Wood Element


https://steemit.com/medicinal-cooking/@eco-alex/the-medicinal-cooking-collective-week-2-guidelines-cooking-for-the-liver-and-gallbladder-wood-element