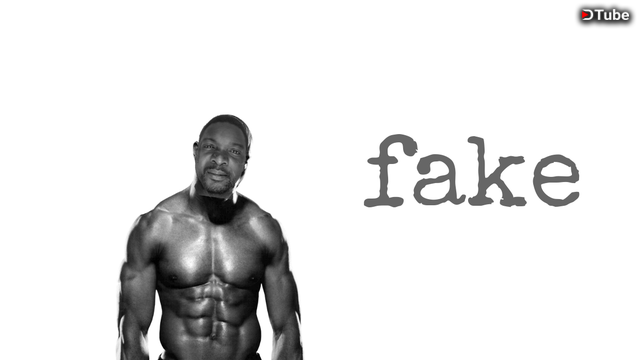 ---
Even the slightly savvy users of the Internet and Social Media now realise that the vast majority of what the see come through he tubes is fake in some respect. You might be shocked, however, to find out how fake things really have become.
Take social media, say something like Instagram. You have these Instagram models, many of which are physically augmented via surgery, create these phoney boloney images of themselves using various tricks.
Photography is a powerful tool in faking a persona. Never mind what you can do with lights, angles and the correct lens, there are a million things that can be done after the fact. I'm talking about photoshop - which is the colloquial way of saying 'digital argumentation', AKA 'faking' the result.
So we have fake people, taking fake photos in fake places and creating fake images for us to consume.
Apart from making you feel bad about yourself, what exactly is the motivation for creating these fake personas? MONEY!
Fake images have become such a money making magnet. Companies realise the effect of these fantasies on us and its ability to sell products. The ad-based economy has embraced the fake social media sphere whole heartedly because, well, money. Lots of it.
Where there's money, there are going to be dubious entities looking to capitalise in a dishonest way. You may have heard of these firms (or should I say farms) in China and India that sell 'views' to social media creators. So now there's a fake audience for the fake content because the larger the audience, the more advertising money ends up in the fake creator's pocket.
These farms used to employ hundreds of humans sitting at a computer in a call centre environment fake-engaging with content all day. Astroturfing. The client can then buy the services of these human bots as long as the ad money is greater than the cost and it all results in profit.
Well, gone are those fake humans. Things have got even faker yet. Actual bots have replaced humans. With the advancement of technology, bots are now able to replicate the behaviour of human beings.
With the miniaturisation of everything, and smartphones, things have got even faker still. Now, instead of actual desktops and servers running (and using up a lot of electricity, adding to cost), these bots are now running on smartphones. Heck, multiple bots are now able to run on smartphones, each haven it's own IP address via a VPN, pretending to be in a different part of the world to the other bots. The farms can now be brought in-house in the United States and European countries because; humans, cheap electricity and large spaces are no longer needed.
Indeed you now have companies with walls lined with thousands of smartphones, each running multiple bots with unique IP addresses and geographical locations simulation a global audience for any would be client! They can deliver hundreds of thousands, if not millions of views per day if the price is right.
---
In case you think I'm making this up, i.e., #fakenews, then check this out:
Click Farm
---
Just when you thought you'd seen it all. The Internet disappoints you and gets faker still!
Apparently there now people using the age-old fake it till you make it technique. What they are faking, though, is advertising. That's right! Some would-be (wannabe) social media influencers are now creating posts with fake adverts and fake endorsements to make it seem as though they're being sponsored by a brand That way they can then turn around to another brand and say;
"Hey Nike, I was sponsored by Microsoft, Squarespace and Coca Cola. Don't you want to sponsor me too?"
Yes. That's how bad things have gotten. It's hard enough that we live in an era of Fake News (we always have by the way, just now the news gets around faster and farther with the Internet). It's getting harder and harder to know what to believe. If you're reading this, consider that I may have completely faked this article and video. Am I even real? Have you met me in real life? What kind of name is "Torrent" anyway?
---
Peace and Love ✌🏿
Adé
All copy and photos are original content by me.
© adetorrent.com
---
▶️ DTube
▶️ IPFS