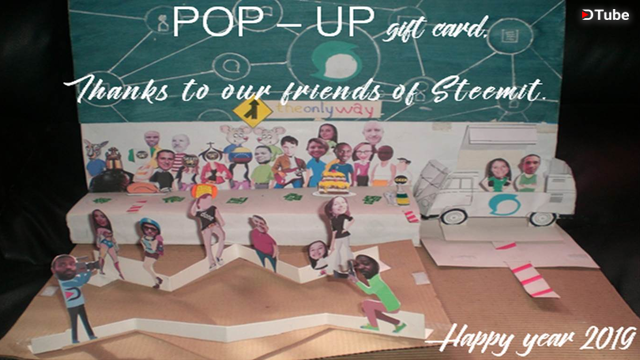 ---
Greetings friends of steemit, today I want to bring you a message in alliance with my wife @blessed-girl.
This publication is dedicated to all those who in one way or another have supported us in 2018 in this great STEEMIT community. It is important to mention that our intention was to publish on December 31, however due to flaws in the internet services in our community it was impossible to upload the video, that is why there is that we are publishing it today.
If you have problems to visualize the video on D-tube you can also view it through this link POP-UP Card Steemit


We want to thank those who us have been inspired with their advice and example in this platform to motivate us to move forward and work with love for steemit, it is also dedicated to those who have supported us in the publications and comments that we make them, that is why that the idea of ​​this card is born, to convey our gratitude and best wishes for the year 2019, thus being able to reach each one of you in spite of the distances.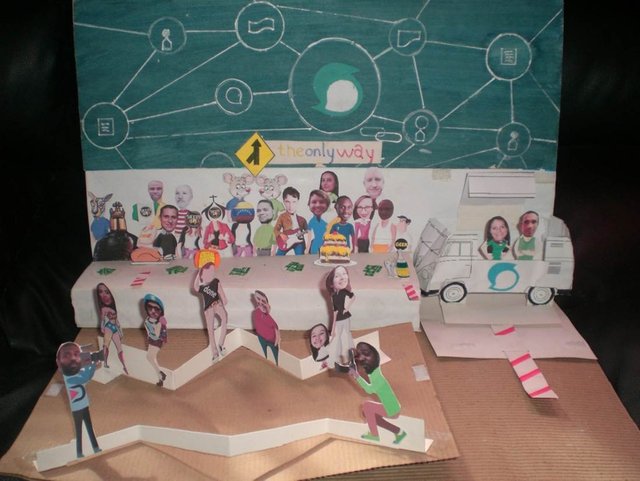 In it you are the protagonists, in a table at the end of the year, to eat and toast together, for all the projects we have for 2019. So you can look for yourself in the card ...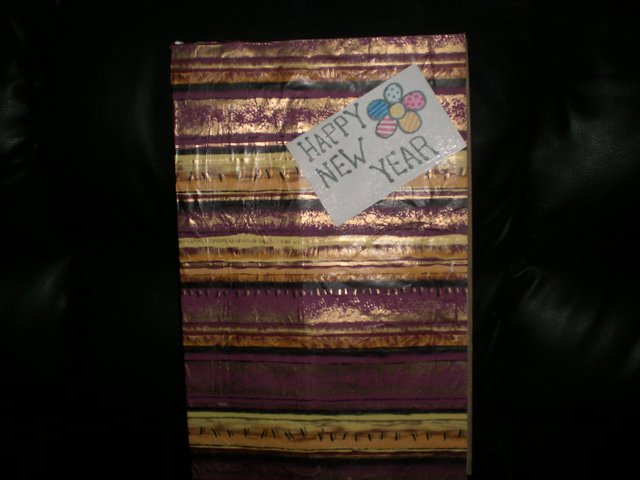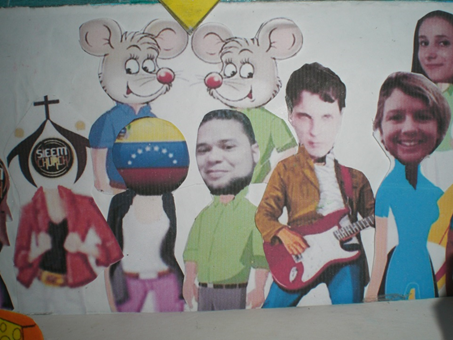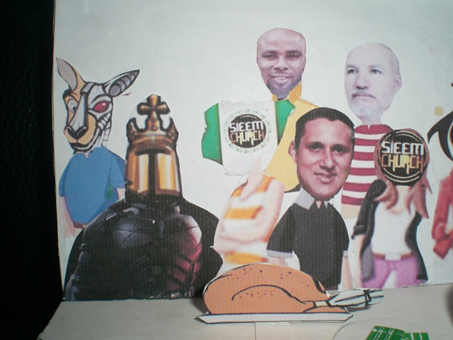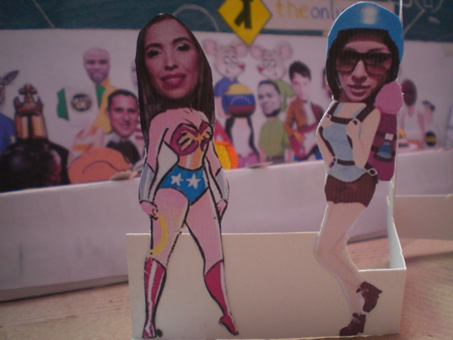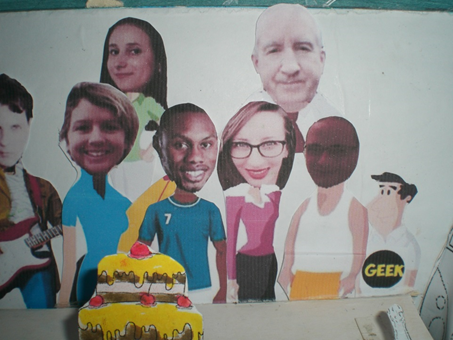 This POP-UP card was made with recycled paper and cardboard, paintings and other materials that we had on hand, our eldest daughter Kathe, (8 years old) helped us to paint, so it was a fun job in family.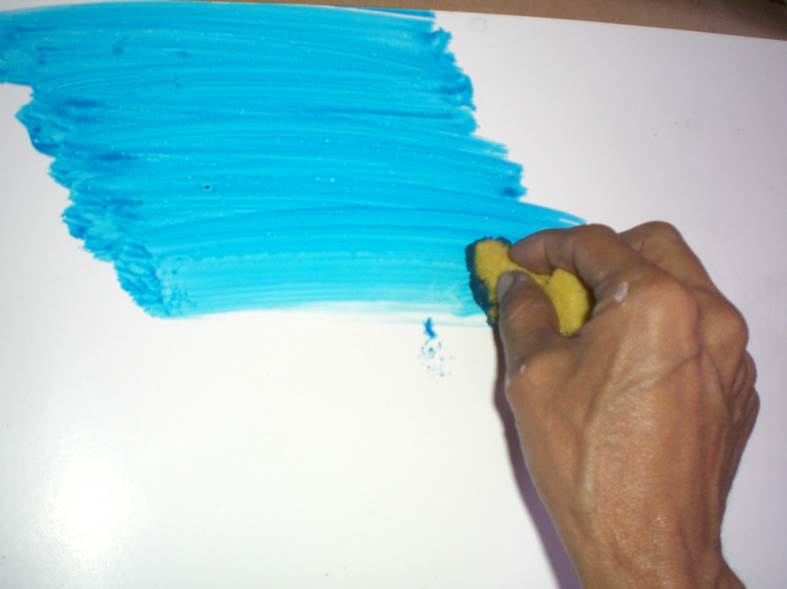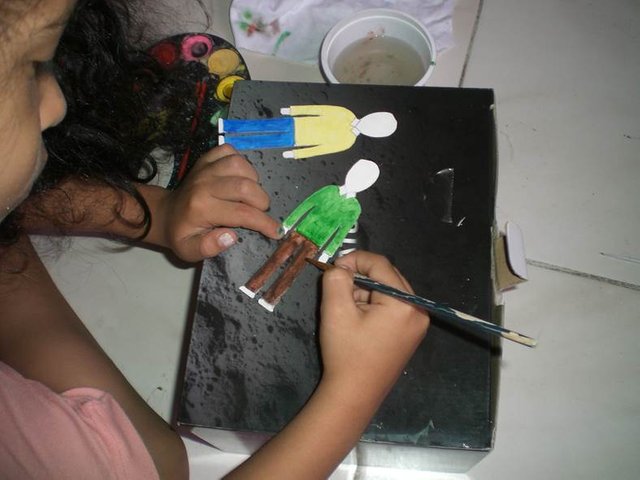 ---
In relation to the project shown at the end of the video, which we hope to materialize in the first quarter of 2019, it will be aimed at young people and children in the metropolitan area of ​​Caracas Venezuela. Later we will be giving more details about it.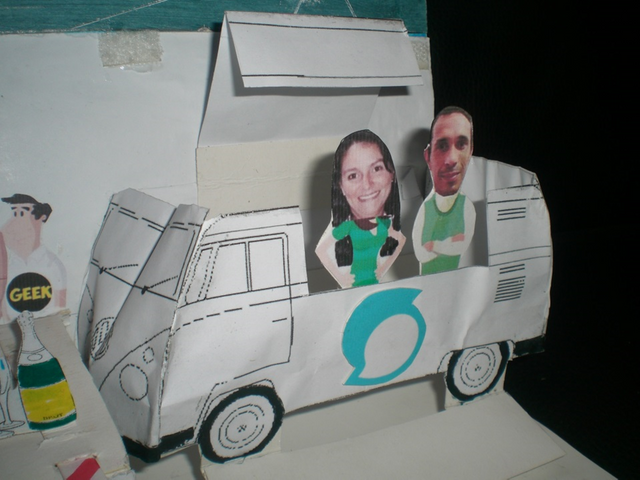 To all of you, friends, we thank you, with all our heart we wish you to receive the year 2019 in harmony with your loved ones and may God bless you greatly, that each of your projects be realized and that it be a year better than the 2018.
---
---
The witness @jackmiller, the living legend @sirknight, the brothers @sc-n, the attentive @uyobong, the leader @emiliocabrera, the friend @prime-cleric, the brothers @steemchurch, the brothers @sc-g, the brothers @sc-v, the workers @sniffnscurry, the engineer @marcelo182, kind and hardworking @chbartist, the beautiful and enterprising @surfermarly, the beautiful and cheerful @allesia, the generous @modernpastor, the beautiful Spanish @flamingirl, the fun @ralph-rennoldson, the commentator @roleerob, the funny @whatageek.


The super heroine Venezolana @darlenys01, the adventurer and photographer @danielapetk, the kindhearted @done, the brave @lvj (little Jhon), the princess @bugavi, the queen @olga.maslievich, the Dtuber @nathanmars, my favorite photographer @adetorrent .


HAPPY YEAR 2019
God bless you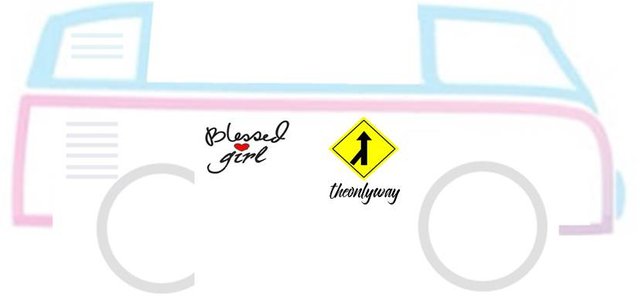 ---
▶️ DTube
▶️ IPFS