New FPV racing drone build - light build, stretched frame
I'm starting to build a new FPV racing drone that is light, fast and agile. Well, I'm using some used parts, so I guess it's not 100% new... Technicalities aside, The flight controller is new, the 4in1 ESC is new, the VTX (still waiting for it to arrive) is new and the frame is new.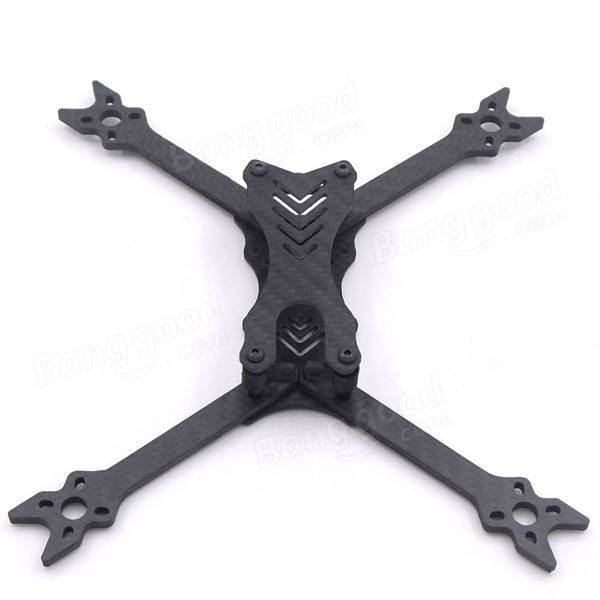 The frame is a clone from the Mode2 Ghost. It's actually called Hantu 5 and I bought it really cheap at Banggood. The dimensions all seem correct and the carbon is cut correctly, with the exception of the top plate that is cut diagonally but I don't foresee any problems. The original Mode2 Ghost is an evolution of the Pyrodrone Hyperlite Floss 5" and this clone actually feels more rigid than the original Floss. Carbon seems of acceptable quality and being that the bottom plate and arms are cut correctly (demonstrated by the general stiffness of this skinny frame), at 18€ it was a good deal. Of course at this price, it doesn't include the titanium screws nor the aluminum nuts from the original Ghost. As with most of the frames, even the expensive ones, I sanded down the edges of the carbon and I'll seal them with superglue.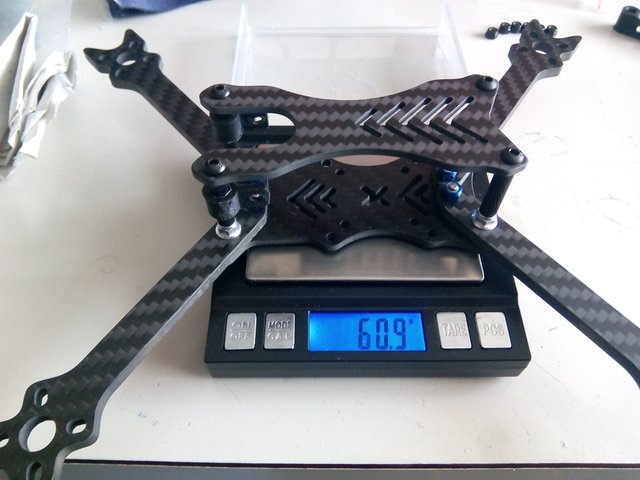 The included FPV camera mount and VTX antenna mount are right at home in the trash can. XD Instead of TPU, they are made of 3D printed hard plastic. I don't care about the VTX antenna mount and for the FPV camera, I'll just use some TPU mounts I have laying around. The screws, well, they are so short that they barely thread on the included nuts and posts. I'm already used to bad hardware on these cheap frames and I replaced all the screws used on the bottom plate with quality ones and of the right length. In fact, taking inspiration from the original Ghost and my Floss build, I used aluminum nuts to loose some weight (minimal), but mainly to better secure the arms and increase the clearance between the bottom and top plate, just like the original Ghost.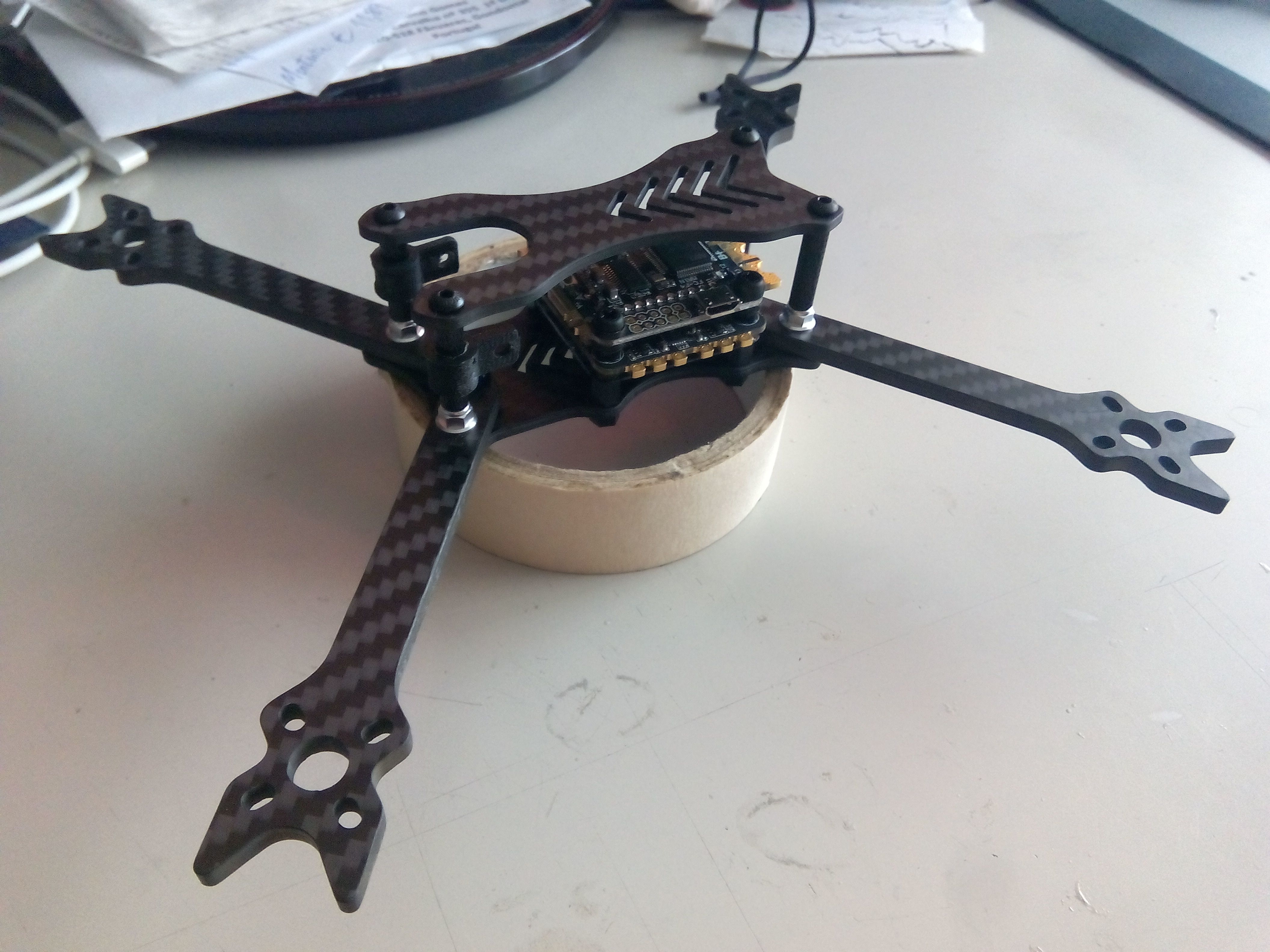 Together with this frame, I ordered an Omnibus F4 AIO (also from Banggood, of course). Although I believe the original Omnibus FCs are made by Airbot, many other manufactures use the same layout/design for their boards, as this allows the use of the same firmware as the original ones. This AIO FC is in fact much alike the DYS F4 PRO AIO Flight controller, with some subtle differences, and the DYS one also uses the Omnibus firmware. If my AIO FC has the same durability (or close) and performance of the branded ones, at 18€ it's a bargain.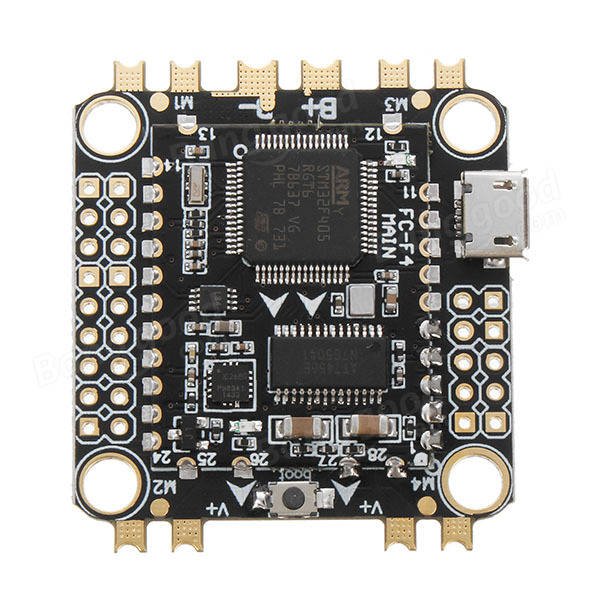 The 4in1 ESC is an original Airbot Typhoon32 V1.1. I got a very good deal on this one, as it's still a little bit expensive even though the V2 is already out. Good ESCs are essential for reliable top performance and I'm glad I got this deal, as I feel much safer using high quality branded ESCs.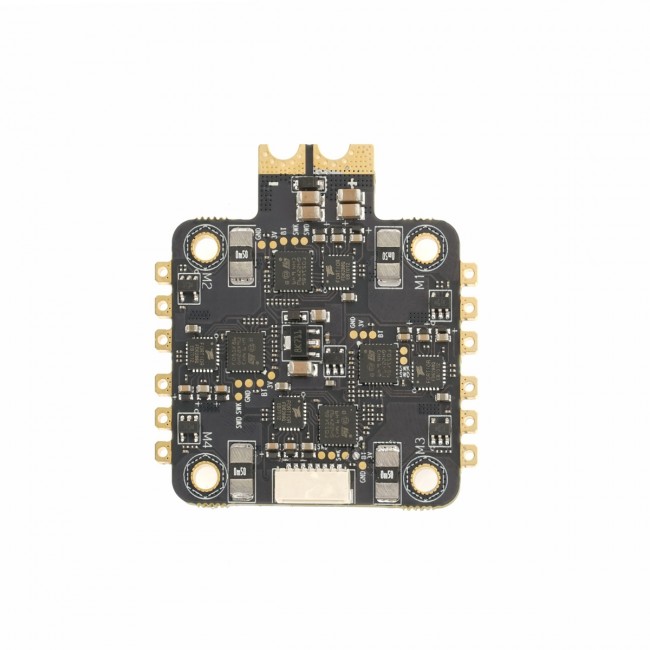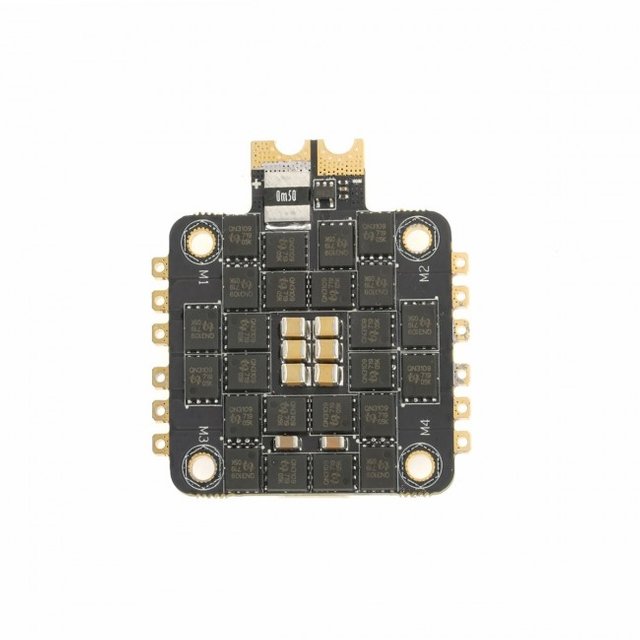 I'm waiting on a Team Black Sheep (TBS) Unify pro HV Race VTX, as I had a non Race version that lasted me for about a year and a half, taking a lot of abuse and performing solid until now. These are top quality, with no bleeding frequencies when in use. Every time I connect my drone, no one ever complained about glitches or interference with their VTX frequencies. Some organizations only allow certain VTXs because of this and the Unify is one of those that is always allowed. Plus, the ability to use smart audio to quickly change my VTX frequency through the OSD is a feature that I no longer can live without, as it is so easy, quick and convenient. I'll be using a whip antenna to save some weight, as these are usually enough to get a decent video feed.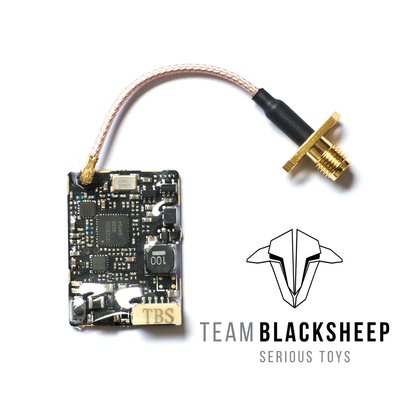 Besides all this, I'll be using my Cobra CPL2205 2500KV motors, my RunCam Micro Swift 2 and my trusty FlySky X6B radio receiver.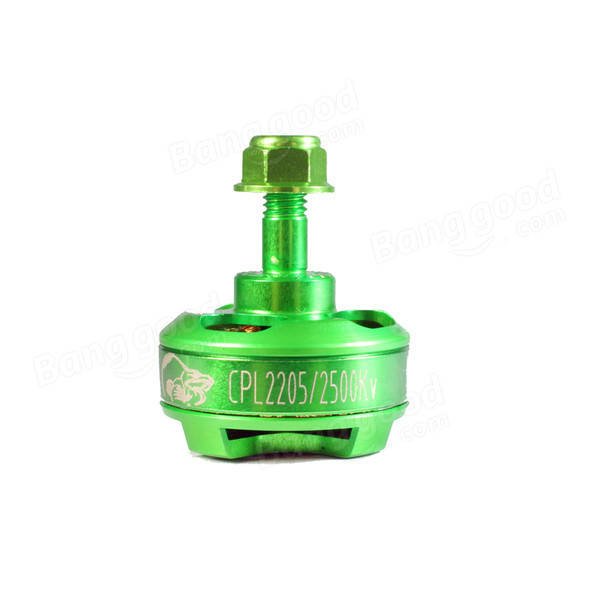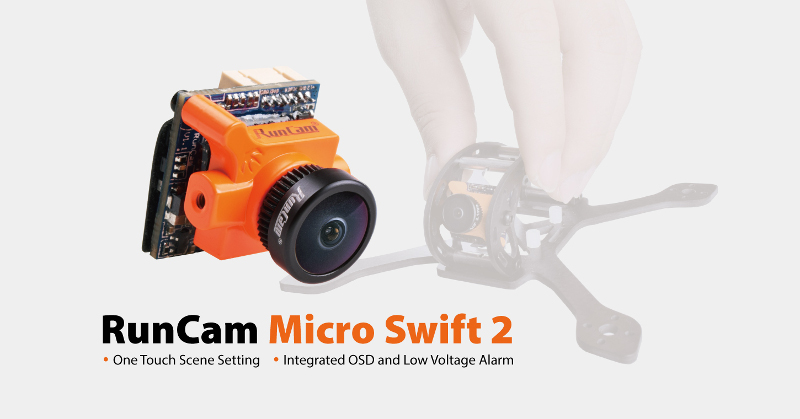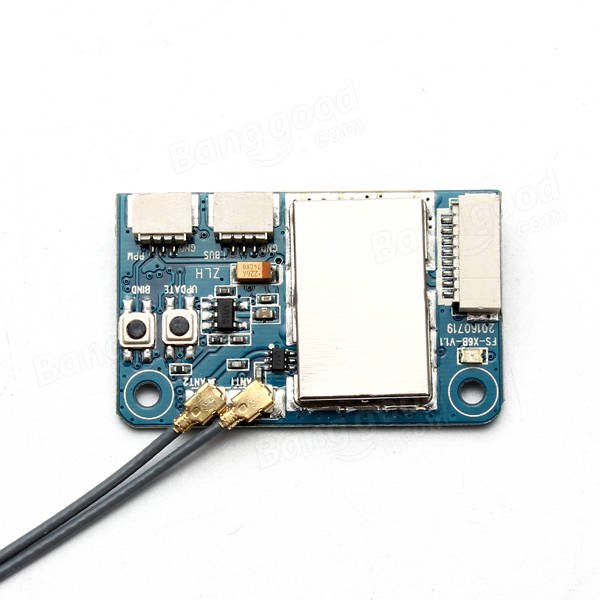 When the build is complete I'll post some pictures. This one will be my main racing drone from now on, as I wish to test if using a frame with a more stretched geometry makes any difference in its performance and behavior. I still love my Floss though and eventually it will get some new parts too, so it can always be ready to be used as a backup at any race. Cheers guys and gals and fly safe! ^^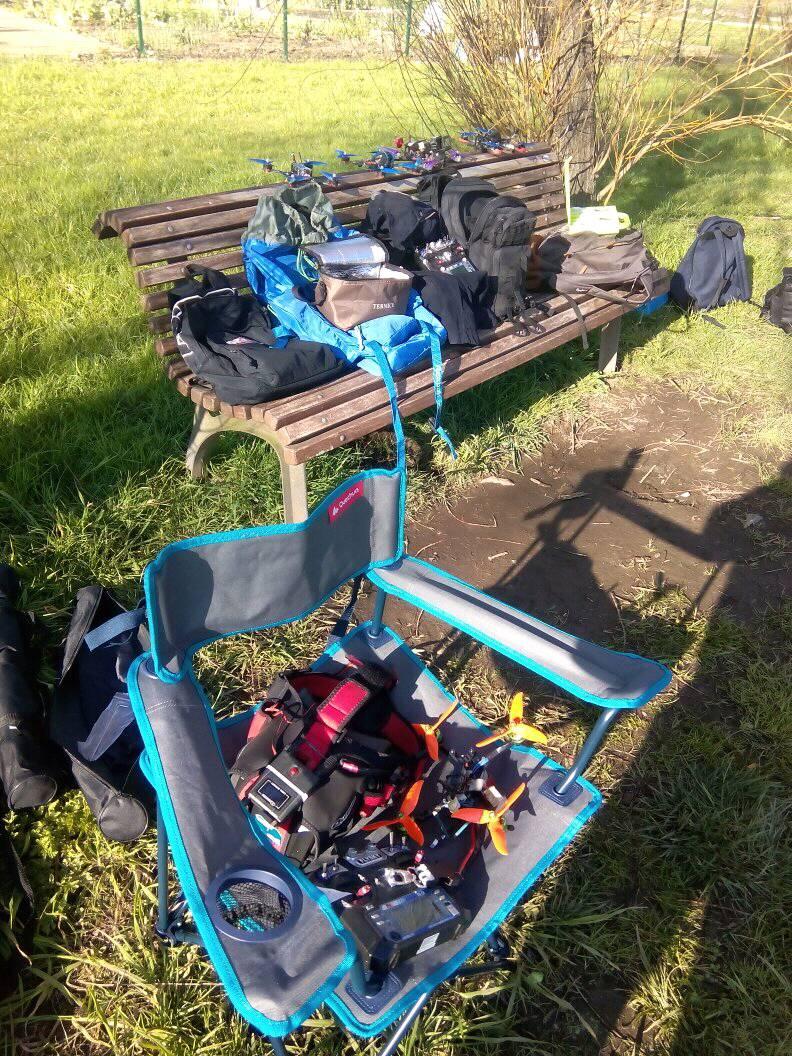 Links
HANTU 5 Inch 210mm Carbon Fiber Frame
Omnibus F4 Flight Controller AIO
Airbot Typhoon32 V1.1
TBS UNIFY PRO 5G8 HV - RACE (SMA)
Cobra CPL2205 2205 2500KV
RunCam Micro Swift 2
FlySky X6B
Get More Upvotes by SteemFollower! Please use this referral link and help me out. Thanks! https://steemfollower.com/?r=6423