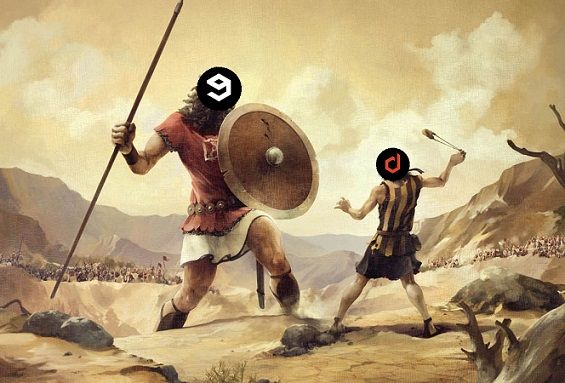 The time has come Steemians and dManiacs to introduce dMania to the meme world. In my introduction post I mentioned that I want to bring down the meme giant 9GAG. dMania and other apps on Steem represent a new era. Big corporations and social media sites earned billions with the posts and upvotes of their users. That ends now! We are going to take back what is rightfully ours!

In one of my posts I emphasized that Steem has to go mainstream. 9GAG, one of the biggest memes sites out there, has about 200 million monthly active users. Those users don't know that a website like dMania exists. They don't know how valuable every post, comment and upvote is. We have to show them that there is a better alternative like dMania and Steem.
I want to bring 1% of the users of 9GAG to dMania in the next few months. That would be about 2 million new users. Five times more than Steemit has at the moment. If we work together, we can do this!

So how are we going to do it? How are we going to attack 9GAG? What is our weapon? Memes of course 😊.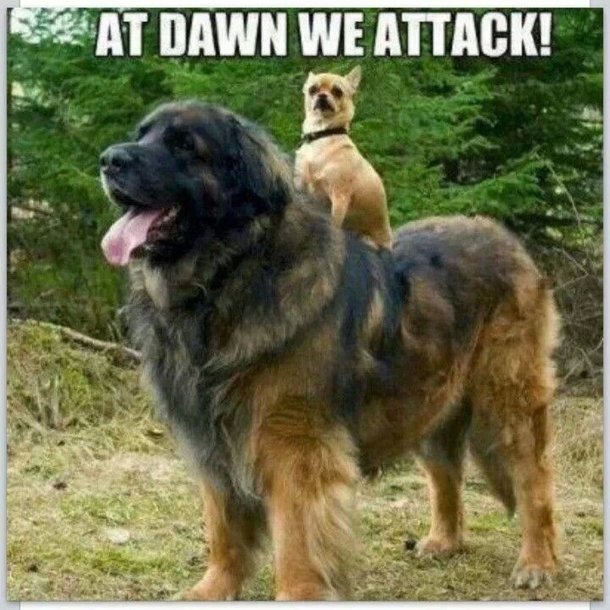 The Plan
We are going to create memes about dMania and Steem and post them on 9GAG. A meme on the Fresh page on 9GAG is seen by hundreds or thousands of users. A meme on Trending page is seen by tens of thousands. A meme on Hot page is seen by hundreds of thousands or even millions of users! Our goal is to get a meme on the Hot page of 9GAG.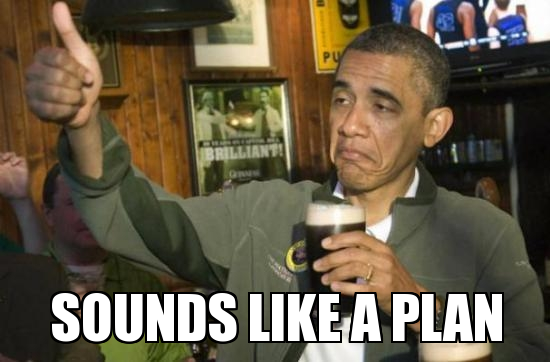 I checked the
rules of 9GAG
. There is no rule that forbids promoting another meme site with memes, so what we are doing here is legit 😉.
The problem is, 9GAG is a censored platform. They won't allow that another website promotes on their platform. They have a lot of admins who filter and remove posts every day. The good thing is, they don't know about dMania yet. But we have to be careful. We don't want that they filter our posts. So we are going to hide our message in memes.
The Challenge
This is a Meme Mania challenge. You will get rewarded for your work. I will pay 200 SBD for the best and most successful memes.

[Update]
I changed the rules a bit and made them less restrictive. A lot of posts got reported or 9gaggers thought it was random spam. Most posts didn't get many upvotes. We probably were too aggressive 😆. We have to change our tactics. We have to be more careful and hide our message better. I don't like changing the rules, but our goal is to get as many 9gaggers to dMania as possible. To do that, we have to do what is necessary and what works.

Random funny memes get the most upvotes. So we hide our message in random funny memes. All memes before the rule change are of course still part of the Meme Mania challenge.

From now on you can use any meme or picture you want. Just add the name dMania in the title or picture. The best way to promote dMania is to add this sneaky little watermark image:

Your job is to create memes and promote dMania in them. You can use any picture or meme you want for that. Hide the name dMania in the picture or title. It should not be too obvious that you are promoting another platform. We don't want that all posts get filtered.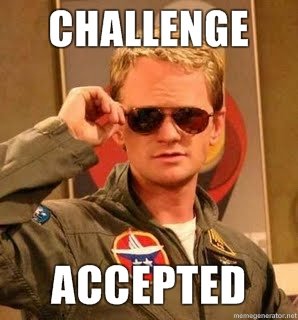 It is very important that you mention the name dMania or dMania.lol somewhere. 9Gaggers have to find dMania somehow.
It is not possible to use links on 9GAG. They will get filtered. Don't use
https://dmania.lol
anywhere. Fortunately they don't filter "dmania.lol" (They probably thought nobody would use a lol domain for their website 😆).
Rules
Post your meme or picture on 9GAG. Add the name dMania in the title or in the picture. The name dMania has to be clearly visible.
Post the same meme on dMania and use "[Meme Mania #3]" in your title
Add a comment with the link to your 9GAG post on dMania
There is no post limit. You can post as many memes as you like. We probably need hundreds of memes to get one on Hot page.
The meme challenge ends on 14.11.2017 20:00 UTC.
Post your memes here in the comments with the link to 9GAG and dMania. At the end of the meme challenge, add the number of points on 9GAG to your comment. I need this information to determine the winner.
The rules are a little bit more complicated this time, but they are necessary to make it work. Just read them twice and make sure you don't forget anything.
Prizes
100 SBD for the meme with the most points on 9GAG.
60 SBD for the meme with the most rewards on dMania.
30 SBD for second place.
10 SBD for third place
The most successful meme on 9GAG will get the most rewards. All other memes will get rewarded on dMania or by the Meme Mania challenge.


Support dMania
With the new beta release of dMania, it is now possible to become a dMania supporter. dMania supporters receive 15% of the rewards of every post and comment on dMania. All you have to do is to delegate some Steem Power to dMania. The minimum is only 5 Steem Power. The dMania bot uses the collected Steem Power to upvote posts on dMania. If you want more information about dMania supporters read the
beta release post
.

Supporters
@zombee
@robert-call
@imacryptorick
@nickfost
@okean123
@free999enigma
@libertyranger
@ippua
@sazbird
@havok777
@sqamemal
@aranda
@red.kryptonite
@loshcat
@kornykory
@waliafridi
@garanger
@meme-maniac
@freakload
@booster916
@tachcapital
@namra
@katsuo3d
@sacrezm
@katamori
@st3llar
If you have any questions join our new Discord server

Please upvote, post and comment on dMania to support this project. Every single upvote counts. You can contact me on steemit.chat or discord if you find any bugs or if you have ideas for new features. Please resteem and upvote this post and tell everyone you know who likes memes about dMania. Together we can make Steem and dMania great. Follow @dmania and @zombee to get the latest updates about this project. 
Here are some images for your memes: