We Have Started Accepted Steem Power and Will Be Paying 100% Profits To Delegators
Hi guys, Its been a long journey of 30 days and we have achieved so much in these 30 days. We increased our reputation from 25 to 61 in just 30 days and earned around 500 Steem Power.
We are growing at a good rate and now we need some followers who can grow with us as well as help us to grow. We may be sharing tips and techniques as well on how to grow on this platform regularly.
Now, we need a good amount of Steem Power so that we can earn a high amount of rewards so that we can grow our community as well. So, All Steemians, if you are interested to grow with us, start delegating your Steem Power to us so that we can earn high rewards and distribute these rewards back to our delegators who delegated us their Steem Power.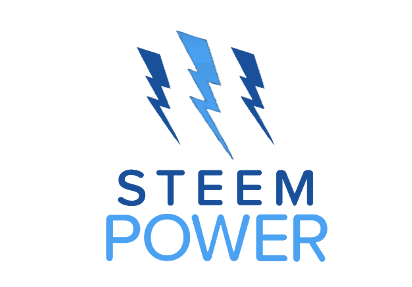 https://steemit.com/steemit/@orionschariot/why-holding-steem-power-might-be-the-best-long-term-investment-of-your-lifetime
You won't lose your Steem Power if you delegate it to us. You can take it back anytime you want and it is in your hands. You just have to cancel delegation and you will receive all you steempower back. It is very easy.
It is upto you how much Steem Power you want to delegate. The higher the Steem Power, the higher the rewards you will get.
Also, We will be doing contest and we will be giving away 5SBD to any 2 Lucky Delegators from the list of our delegators every week from next month. We will start many contests in future with much higher rewards. This is just the starting.
So we request you to please join us as a community member and delegate us your Steem Power so that we can grow together. Also, We will be regularly upvoting your posts as well so that you can earn from Post rewards as well.
STEPS TO DELEGATE STEEM POWER TO US:
Click on this link - https://helloacm.com/tools/steemit/sp-delegate-form/

A new screen will open asking for Delegator ID, Delegatee ID & Amount .

In Delegator ID, You will have to write your username.

In Delegatee ID, You need to write our username which is technews666

In Amount, You have to write how much STEEM POWER you want to delegate.

Now click on the Green Box Saying Delegate Via STEEMCONNECT.COM

A New Screen will open and then click on continue. They will ask your username and password. Just write it and that's it. Done.
If you want to check that whether your delegation is done, just copy this link https://steemworld.org/@technews666 and write your username instead of technews666 and then open it in browser and then click on delegations out after it has opened.
Incase if you want to get back your delegated Steem Power, Just go to the above mentioned page again and write 0 instead of any number in the amount box. After 7 days, you will get back all your Steem Power.
So, we have explained you almost everything. Now its upto you whether you like to join our community. The time is now for a change and if you want to earn good on this platform. Its better to start delegating some steem. If you have more questions, you can ask in the comments.