Exciting News for Deeponion
This week have gotten me ecstatic about the future of the DeepOnion project. I felt I just had to write an article about all that has happened. Most of us, following the project, have long heard about the awaited releases; DeepVault Web-application, Android Wallet, VoteCentral and DeepProtocol (Stealth Addresses).
DeepProtocol
Something that, I think, shocked the entire DeepOnion community was that two of these were released this week (almost at the same time): DeepProtocol and the Android Wallet.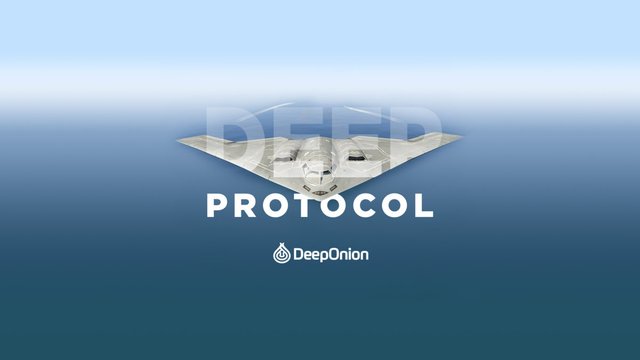 Image by: gepetto
DeepProtocol has been implemented in the new DeepOnion Desktop Wallet V.1.6.1 which will officially "take over" in a Hard Fork at Block 460'000. This is estimated to occur in the beginning of April. The Wallet update is Mandatory to avoid creating a splitting of the DeepOnion chain. For instructions on how to update your existing wallet and downloading the necessary files you can find that information in this thread on the DeepOnion forum: DeepOnion V 1.6.1 With Stealth Addresses ( Mandatory Upgrade)
Edit: Have updated link to Wallet V1.6.1 which contains important bugfix. This update is mandatory!
If, after reading the thread from Deeper, you are still feeling worried or are having trouble updating your wallet you should check out this amazing Steemit post by @ra213: Questions about the upcoming DeepOnion Hard Fork? DeepOnion Hard Fork FAQ
Android Wallet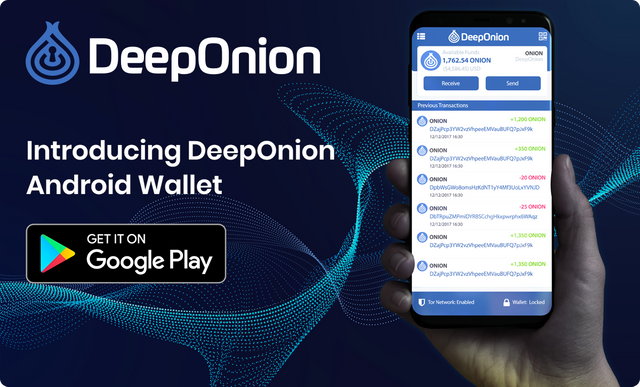 Image from thread by: Deeper
The Mobile Wallet App for Android looks amazing and can already be found in Google play here: DeepOnion Android App. When installing the App there are two things that you also need to do:
After installing you will be directed to install Orbot. This is to use TOR network on your mobile phone to enhance your privacy.
Back-up your wallet. This is always important!
To find out more about this release and to check out a cool video of the Deeponion App check out this thread by Deeper on the Deeponion forum: DeepOnion is proud to announce the Google Android Mobile Wallet v1.0!
VoteCentral and DeepVault Web-Application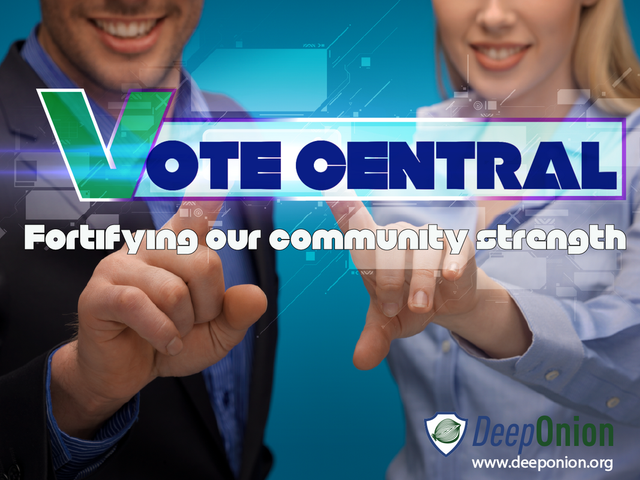 Image by: abs1
Not only that, we also got a hint (from our very own moderator: DogLover) that VoteCentral is going to be released very soon. This will start the community-driven development and the 'living organism' that has been the goal of Deeponion for a long time. If you want to know more about the 'Hints' from Doglover, check out this thread on the DeepOnion forum: Brace Yourself, Vote Central is Coming Soon!
To top it off, in last week Newsletter the DeepVault Web-application is also hinted to being close to release. The official wording was:
"DeepVault web application is in final stages of development and testing. The devs are trying to fix a bug (inconsistency of file hashing with the desktop wallet and web app), so it´ll be ready in some days."
Jumping with Excitement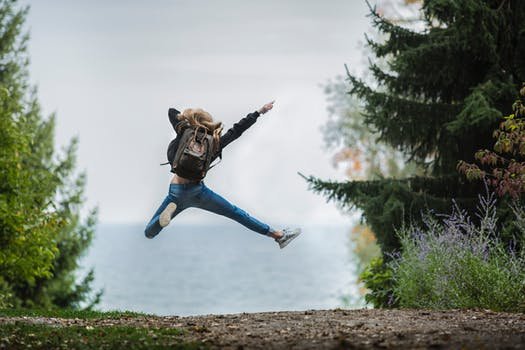 A SUPER-exciting week so far for DeepOnion. With 5 AirDrops left to go we are closing in on the final stretch of this amazing marketing campaign. Some people have been worried that some people might dump their $ONIONs after the end of the AirDrops but i would say with these releases a lot of fears have been lifted. With this amazing work from the developers and think they ahve shown that they are dedicated to this project and plan to bring us to new highs in 2018. If the market wasn't in an overall Bearish trend these releases would have propelled DeepOnion past the previous ATH of $20, of that I am certain.
So hang on to your holdings and join the rest of the DeepOnion community into the rest of 2018 with features like: DeepSend, Zero-Knowledge Proofs and Private Smart Contracts still to come. The time of DeepOnion is about to start!
To find out more about DeepOnion please check out these links:
DeepOnion Homepage
DeepOnion Whitepaper
DeepOnion Community Forum
DeepOnion BCT ANN Thread
Join DeepOnion AirDrop
Disclaimer: I am no financial advisor so you should always do your own research before choosing to invest in any project