Minnowhelper New Bots
Dear Steemians,
We proudly want to present 5 new Bid Bots, which will help users with fewer resources to promote their Publications and Comments.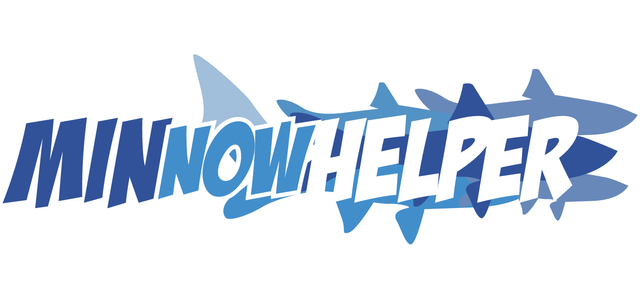 How Bid-Based Voting Bots Work
Bid-based voting bots work on a bidding system. You can send any amount of SBD|STEEM above the minimum (minimums vary for each bot) and once the bot account reaches 100% voting power it splits a 100% upvote between all of the bids based on each bid's % of the total amount bid during that period.
It takes 2.4 hours for voting power to return to 100% after a 100% upvote so each bidding period typically lasts roughly 2.4 hours. The new bots have switched to giving out a 10% upvote every 14 minutes instead. You can see this indicated next to the "Vote Value" in the table below.
Take the following example: With a 2.4 hour bidding period user A sends $1 to a voting bot and user B sends $3. The total bid is $4 so that means that user A will get a 25% upvote on their post and user B will get a 75% upvote. If the bot's 100% upvote is worth more than $4 then both user A and B will receive an upvote worth more than they have spent.
The following table describes the characteristics of our Bots.
All Bots, accept SBD and STEEM and refund the invalid bids.
All Bots share the same blacklist.
Only @minnowhelper comments when he makes a vote. The other Bots do not.
You can also earn passive income by delegating your Steem Power to @minnowhelper's bots
Thank you very much for reading and sharing, if you have any questions, do it in this Post or Slack.
Happy Bidding & Have fun!
The @minnowhelper team.