Sneaky Ninja Strikes Again!! - The Next Step in Fighting Bid Bot Abuse! - Attention Dmania and Dlive users!
Sneaky Ninja Strikes Again!!
The Next Step in Fighting Bid Bot Abuse!
Attention Dmania and Dlive users!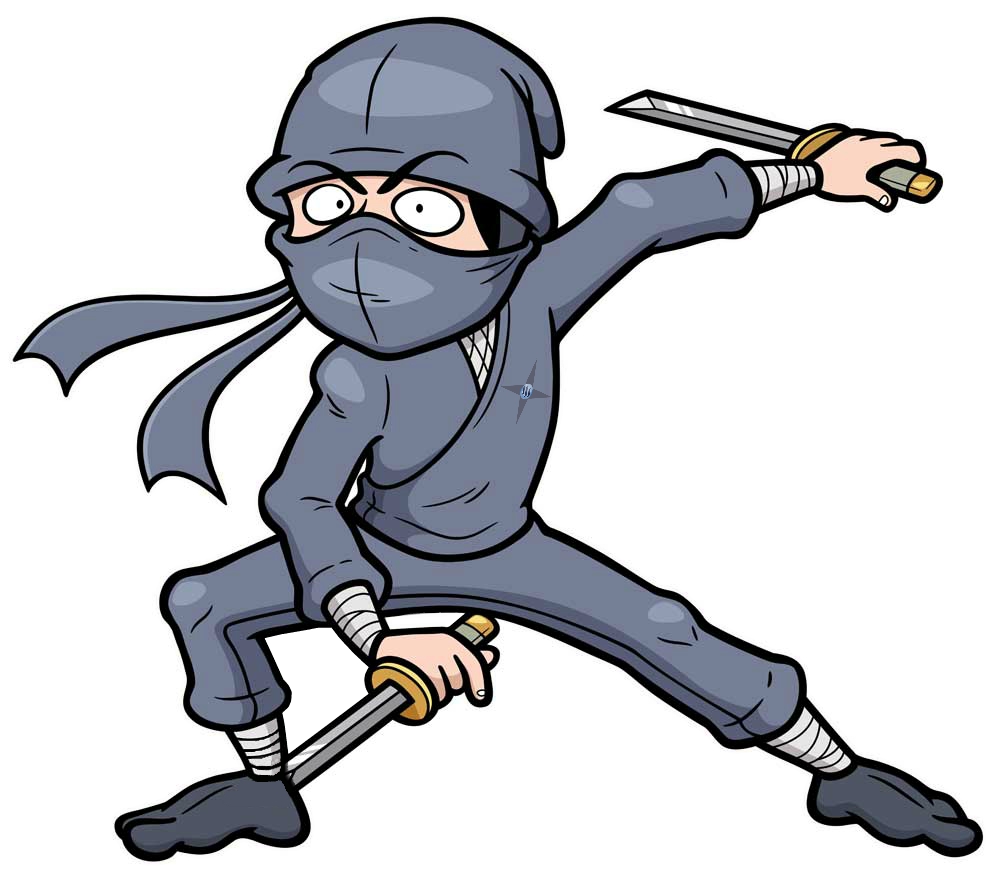 Sneaky Ninja will no longer be accepting bids from Dlive and Dmania!
Ok, that pretty much covers it.
As of last night, I'm no longer voting for Dmania or Dlive posts.


---
OMG!
But I love Dmania/Dlive!
You bastard!
How could you do this to me!
(pitiful sobbing)
Well, this is super easy to answer but I'll give you the full story.
I was combing through my list of bidders for yesterday (yes, I do that) and noticed that basically every shit post that Sneaky Ninja was still voting on was from either Dlive or Dmania. I mean, they were all garbage.
The one that really got me (I won't name names) was a short clip from Dmania showing an adult swinging on a swing set and his buddy shoves a pitchfork into the ground in front of him. This of course led to him hitting his balls then swinging past it and coming back down on the thing on his back.
As I combed through, it became very obvious that basically all Dmania posts were similar. The best part is that I'm sure that was not even this users video and merely something he found online and was passing on.
I am fully aware that this type of behavior is quite common on social sites, I also feel it is your right to upvote it if you like. It's just that personally, I never would. Not only do I not find the humor amusing, it's someone else's non amusing humor that is being profited from.
---
But wait, what about Dlive?
The posts Sneaky Ninja had voted on from Dlive were a little different. While I did find 1 (yep, only 1) that was legitimate (go @jerrybanfield, you win the prize for the only Dlive post I bid on yesterday that was worth a shit lol), the rest were just people's recordings of them playing video games.
I have nothing against video games. I personally do not play them, but I do see why people like them. The issue is that, to me, it just takes advantage of the system. No work was put into creating content, you are just doing what you already do every night, recording it and then profiting from it. This helps you out a lot I'm sure but does not really add anything to the platform.
Now, I'm sure that there are some users using Dlive that are doing something productive...
Something that this platform can actually benefit from.
However, currently there are far more users on Dlive, that have been using bid bots, that are just producing shit.
---
Holy Shit! Did you blacklist us?
No, I have not blacklisted Dlive or Dmania users. This is something different entirely.
Sneaky ninja will simply not accept bids if they are coming from one of these 2 places.
Blacklist is reserved for users that continuously or blatantly abuse the system here.
If you are a Dlive or Dmania user and still wish to use Sneaky Ninja, you are more than welcome to on any posts you make that are not from one of these two.
Just keep in mind that I am watching and if you are abusing the system I will find you and prevent you one way or another from using this service.


---
Sneaky Ninja was created to be fun. He's got a great backstory (Which I have not been able to continue due to all of this bid bot abuse drama) a cool character and offers a great service for those wanting exposure or whatever your legitimate reason may be.
Sneaky Ninja is the sworn defender and protector of Sōsharumedia (ソーシャルメディア).
He is not a mercenary for hire.
He is meant to help villagers of Sōsharumedia (ソーシャルメディア) that are contributing to making our wonderful village a better place.
He was born with the true power of Jōki (蒸気).
As such, it is up to him to wield that great power in a noble manner.
So please...
Bid responsibly
---
Many thanks,
Kozeni (小銭)
@sneaky-ninja
Sworn defender and protector of Sōsharumedia (ソーシャルメディア)
Trained by @michaeldavid,
Supreme Jōki (蒸気) Master and warrior for @thealliance