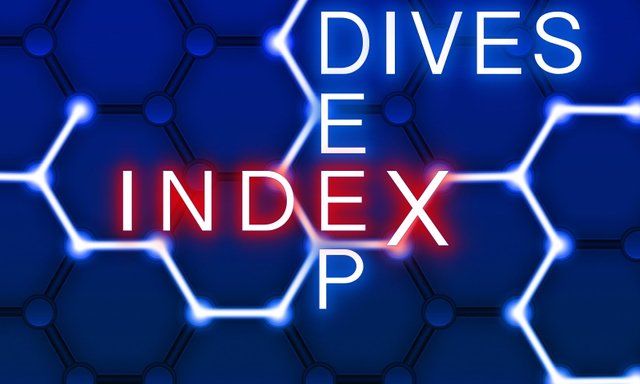 Deep Dives Archive Index #1
We're happy to bring you the Best of Deep Dives #1 through #10 in this blog entry. A lot of hard work, late nights, and patience has gone into putting these original posts together. We wanted to put together a post where the very best of #deepdives could be found in one place. For anyone unfamiliar with @deepdives please see our introductory post at the bottom of the page.

A huge shout out to all the contributors to the project without whom none of this would be possible. Your work is truly inspiring and we hope you stay with us on this journey in building the Deep Dives archive on the Steem blockchain.

In no particular order, a Very Special Thank You to:

@palikari123, @bifilarcoil, @thoughts-in-time, @krnel, @geke, @shepz1, @natepowers, @ausbitbank, @gregorypatrick, @richq11, @tarazkp, @an0nkn0wledge, @perceptualflaws, @angryman, @canadian-coconut, @v4vapid, @fortified, @anouk.nox, @yungchief, @tyrex


---
Deep Dives 1 - The Wikileaks Archive
Corruption in Venezuelan Energy Sector
Targeted Individual Testimonies | Own Experience as a T.I.
Corruption, Lies and Deceit Courtesy of Wikileaks Files
The X37B and the New Space Arms Race
---
Deep Dives 2 - The CIA Library
The Deliberate Attack on the USS Liberty
CIA Venture Capital Firm in In-Q-Tel
Heart of Darkness - The CIA MACV SOG and Phung Hoang (The Phoenix Program)
Bush Counter Bush 1963
Deaf Dumb and Blind
---
Deep Dives 3 - The Wikileaks Archive
The Extraterrestrial Issue Interest by World Leaders and Influential People in an Unknown Presence
The Biggest Breech in Privacy Sensitive Data Ever
Zunzuneo USAID Funded Social Network for Regime Change
The Clinton's Connection to Russia's Acquisition of Uranium One
The "Collateral Murder" Massacre
Obama,The US Congress and the War on Ghaddafi
The New Dirty War for Africa's Uranium and Mineral Rights
The Top of the Pyramid - GCHQ JTRIG and the Psyops of Re-engineering Society
---
Deep Dives 4 - The FBI Vault
FBI Tattoo Recognition Database
UFOS and Aliens, Conspiracy of Fantasy?
What We Can Learn From Social Networking Sites and FBI Employee Guidance
---
Deep Dives 5 - The Wikileaks Archive
The Vela Incident South Atlantic Flash
Perverse Sexual Cannibalistic Rituals of the Elite
Wikileaks Releases Dow Chemical Memos, Exposes Government Corruption All Around the World
---
Deep Dives 6 – Cryptome
Dual-Use Technology
_NSAKEY
Smartphones for Stupid People - A Quick Summary on Dark Patterns
---
Deep Dives 7 – The Wikileaks Archive
The Story Behind Tamiflu
Plans to Destabilize and Topple Syrian Government Began as Early as 2006
Exit Festival
Gardasil
How the Rich and Powerful Use People as Pawns and Keep the World Burning
Wikileaks | Quest of Random Clues Solved
The Role of Psyops in Unconventional Warfare
---
Deep Dives 8 – Human Trafficking
Montreal Hotbed for Sex Trafficking The Bangkok of the West
Cobalt Battery Slavery
The Chinese Connection
Forced Labor in America's Prison Industrial Complex
---
Deep Dives 9 – The Wikileaks Archive
Are The California Wildfires the Result of Directed Energy Weapons?
The Lesser Known CIA Mind Control and Biological Warfare Projects
The Truth About Catholic Hospitals and Their Sterilization Policy - Wikileaks Documents Reveal Truth
Project Seal and Tsunami Bombs
Important Revelations from Wikileaks Archives - CFR Shadow Government
---
Deep Dives 10 – The CIA Library
Invisible Writing: A Favorite of Children and Spies Alike
Remote Viewing
Infobyte: Banning Guns is Like Banning War, It Doesn't Work
---
Introductory Post
---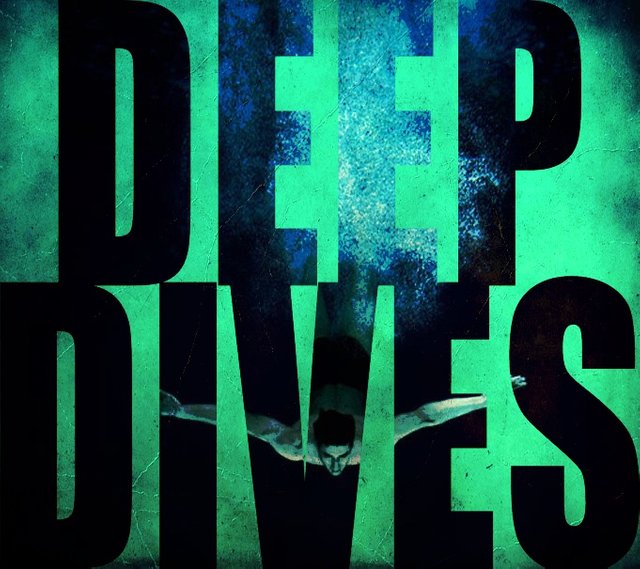 Deep Dives Aims
Promote original content

Promote investigative journalism

Promote focused and quality research

Encourage community engagement

Encourage collaboration and teamwork

Recognize and reward high quality original content






Over time, Deep Dives aims to build a repository of high quality research and original content preserved on the blockchain.



We hope you join us in building this unique resource.
It truly is a community effort and your exceptional contributions are what fuels this project.