Hooray Readers! Bringing yet another fun and crazy video to the community - Mr.P on Video!
---
Hello, hello Steemians, dTubers and any other Monsters out there! Happy Sunday Eveyone. Here is yesterday's video that I promised - Brrrrriing 'tha' content guys, this is the idea of the video, let's go back into interacting.
Unfortunately, I've discovered that it's quite possible that I won't be able to do daily vLogs for a simple reason: My computer is way to dang slow to render the videos in time, Hah! Yes, I had to leave it overnight to complete the rendering proccess, than 2 more hours to compact. But better late than never, right?
I hope you enjoy a little bit of cycling and talking, just trying to encourage people into going back to posting, that's why I kept it simple. Also the wind was unbelievably strong wich kinda ruined the audio a litte bit, hence the music at the end.
Next two videos I'll bring some really cool tips for you, so stay tuned for that!
Bike Vlogging | Pastel | Steem Hangover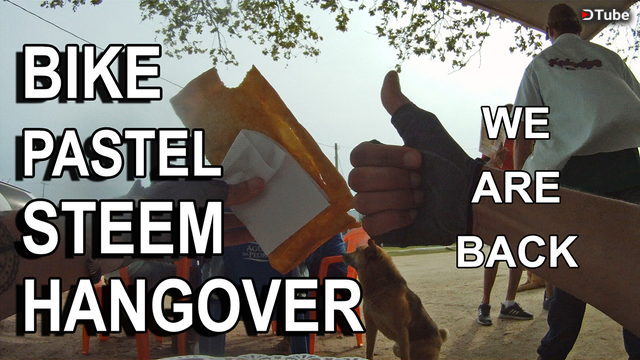 ▶️ DTube
▶️ IPFS
---
Video Summary
So, this was a simple video, I just wanted to record my routine to go to the beach while I talked to you for a bit about this past Steem Hangover (as I call it). The HF20 brought some weird behavior that locked us from interacting, but luckly everything is going back to normal. Leeeeeeeeet's pooooooost guys!!!!!
You'll also see some damaged caused by the storms that are strucking southern Brazil at the moment, Let's just hope that it doesn't put down our local forest, my favourite place.
---
A happy Sunday for you all, if you have any crazy ideas for a vLog, drop a comment down below, I'd love to know from you!
~Love ya all,

---
Disclaimer:  The author of this post is a convict broke backpacker, who has travelled more than 10.000 km hitchhiking. Following him may cause severe problems of wanderlust and inquietud. You've been warned.
---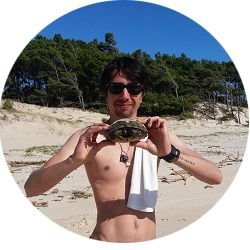 I'm Arthur. I blog about Adventure Stories, Brazil, Travel, Camping & Life Experiences.
Follow me to stay tuned for more craziness and tips.
You may also want to read:
[Blog #41] Run Forest Run | 40 km MTB | Back to Actifit
[Blog #40] Steem Abstinence | Interaction | What have you done on your 'Steem Holidays'?
[Blog #39] Update HF20 | Your Vote Will Recover Soon | Hold Your Fire
Monday Morning Quote: "You must be the change you wish to see in the world.
[Blog #38] A Day at the Beach | Stranded Ship | Sunday's Golden Hour
CO-FOUNDER AND CURATOR ON:

A PROUD MEMBER OF: