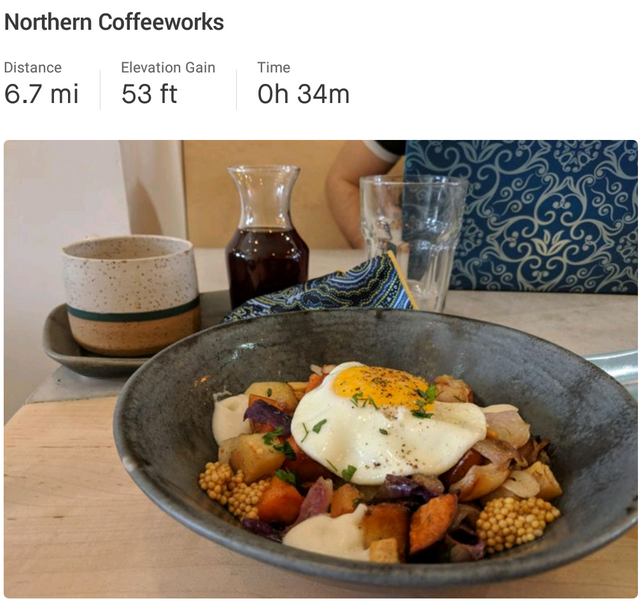 Today's ride included a stop at Northern Coffeeworks. It wasn't my first visit and I hope it won't be my last!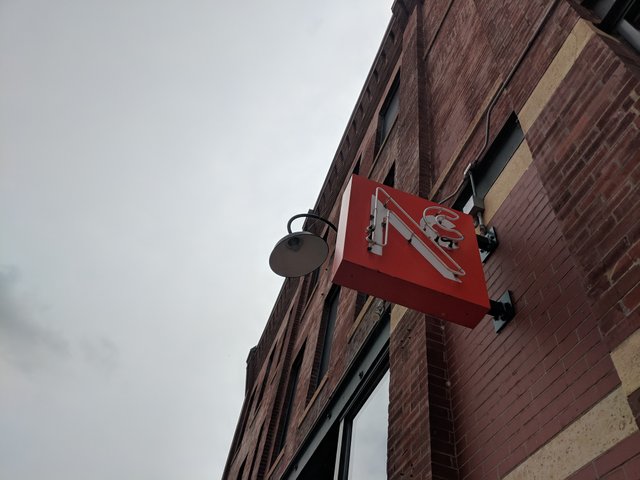 My partner and I biked over and played a round of Hive while waiting for our food. If you like strategy games, I recommend it. The "pocket" version is small and convenient to bring along for unexpected playing opportunities. We most often break it out while waiting for food at restaurants or spending leisure time at coffee shops. Here's a link to my blog article about Hive if you want to find out more: Playing with Insects: Hive, the game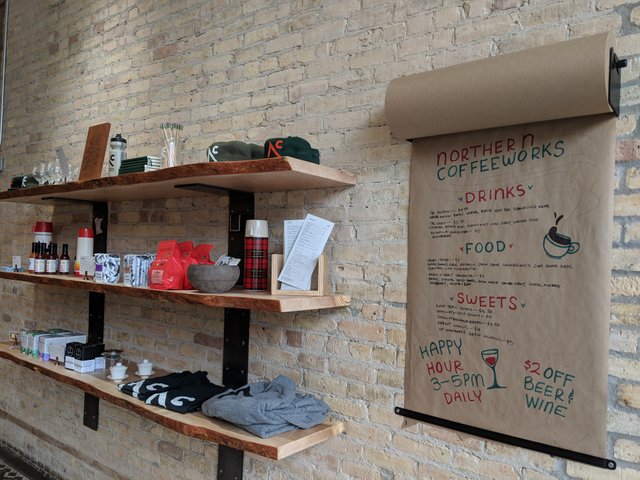 I like the stoneware dishes and presentation of the food. It's photogenic :) The skillet hash is a dish I've ordered a couple times. At first glance, I thought the mustard seed looked like caviar... It's a flavorful and filling meal made with seasonal vegetables, so ingredients vary depending on what they're able to buy fresh. These shots are from a previous visit when we shared the hash.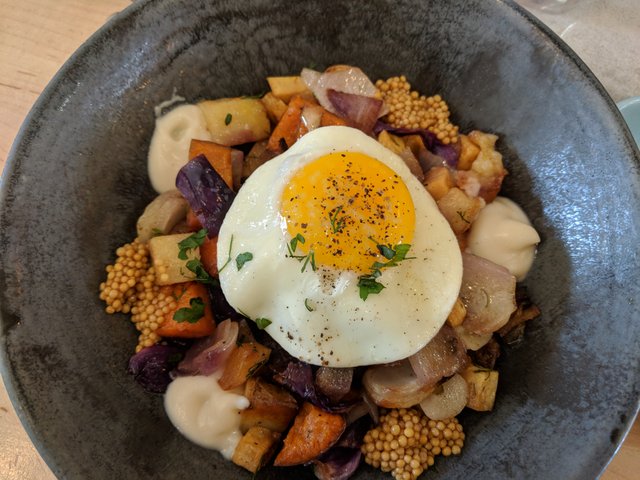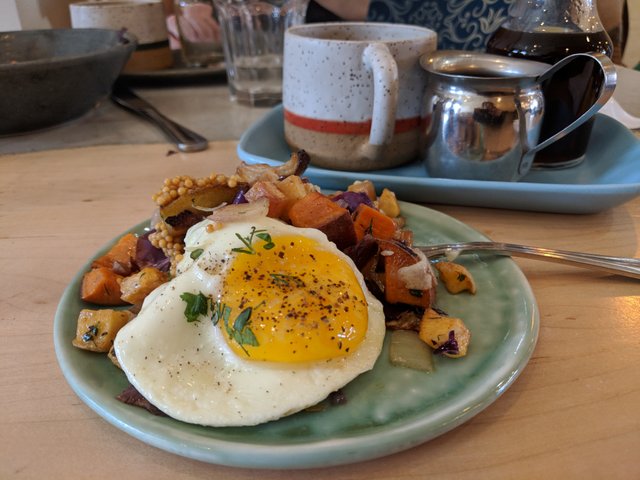 Before the ride today I made breakfast at home, scrambled eggs with fresh chives from our yard, so I tried something different at Northern Coffeeworks: the house granola. It's served with your choice of almond milk or greek yogurt and fresh berries. A refreshing, cool snack after riding in high heat and humidity.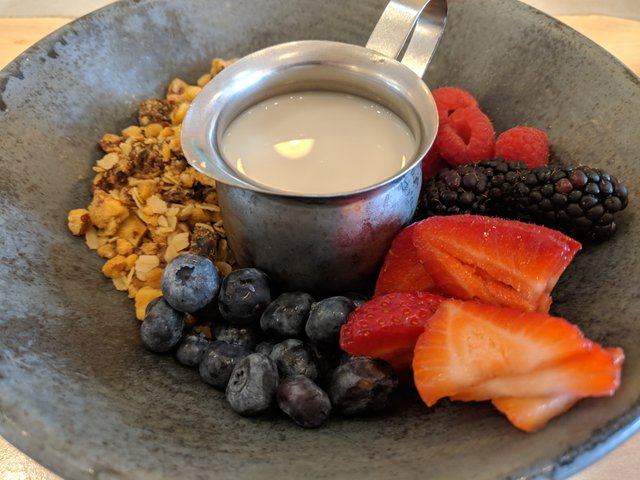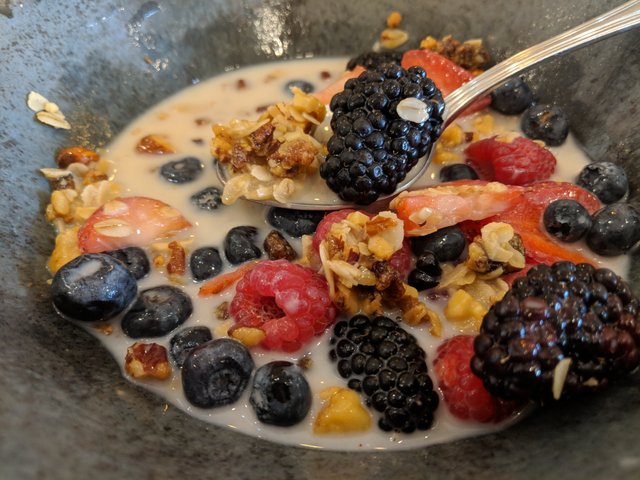 After fooding, we relaxed for awhile and played a round of the game Geared. It's a simple card game featuring... you guessed it... bicycles. Players build bikes by collecting three parts cards: frame, handlebars, and wheels. Points are listed on the cards and the first to reach 1,000 points is the winner. Today that was me :)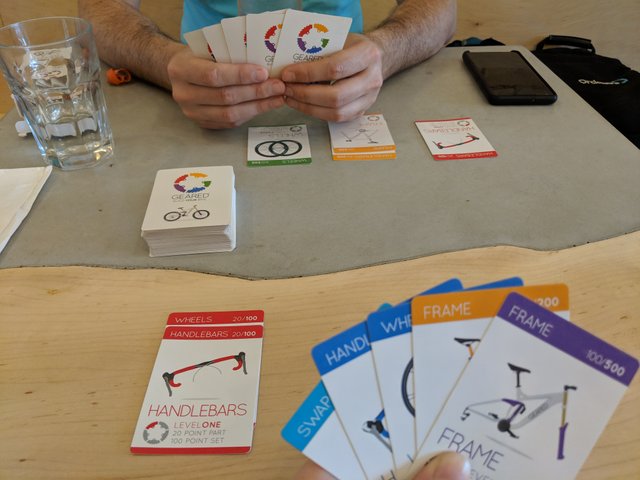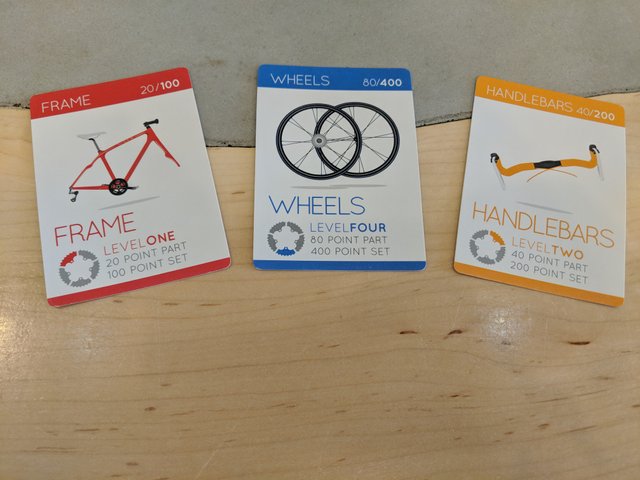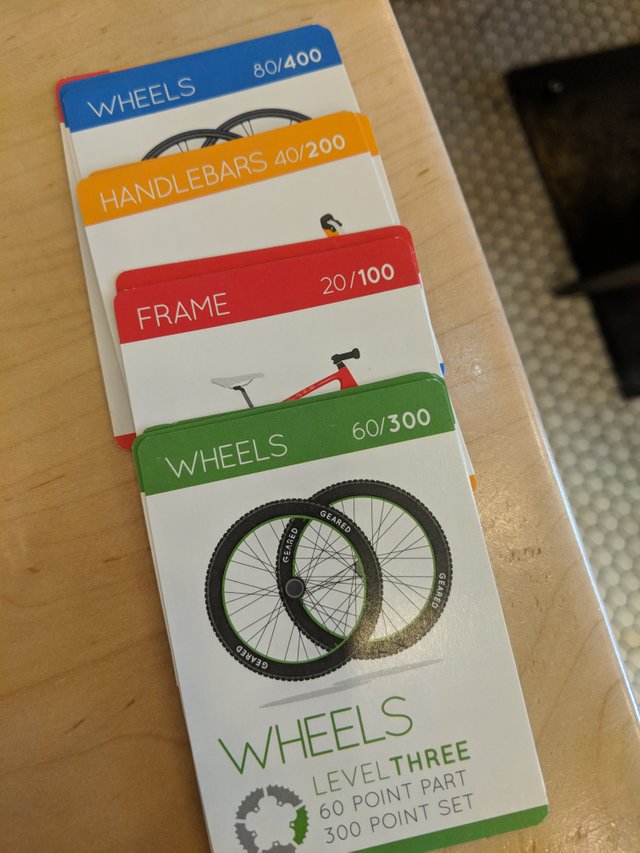 I kept noticing this bicycle hanging from the ceiling as we played. It's aesthetically pleasing, yet I couldn't help thinking, "Someone needs to be riding it!" When bicycles featured as decor appear to be in disrepair I don't feel the need to rescue them. They might be rusty or missing parts and clearly far from rideable condition. This one appears to be ready-to-go and looks quite nice. I wonder if anyone pulls it down for a ride now and then. Probably not. Perhaps I'll ask next time I'm there.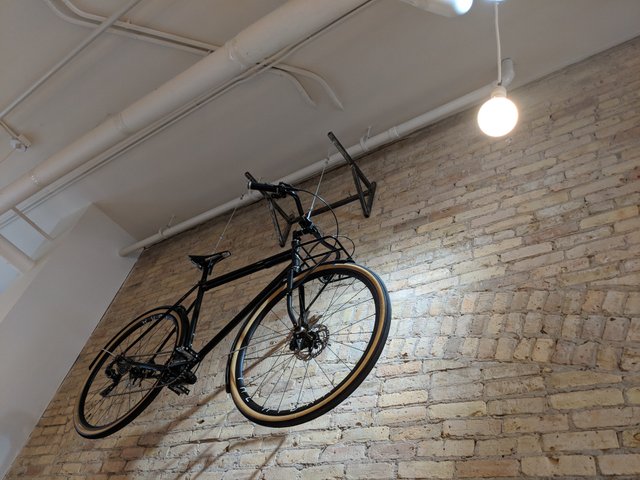 Casually riding after our pit stop, I checked out a few Little Free Libraries. I snapped a few photos of this cheerful one just after someone almost "doored" me as he opened his vehicle door without noticing me. A reminder to try and give parked vehicles more clearance. I've had several close calls this year... I didn't find a book for myself today. A couple children's books rode home in my pannier bag though. I like to collect them to share with nieces, nephews, and families I work with as a nanny. Then I trade them for others myself or during walks with young book lovers :)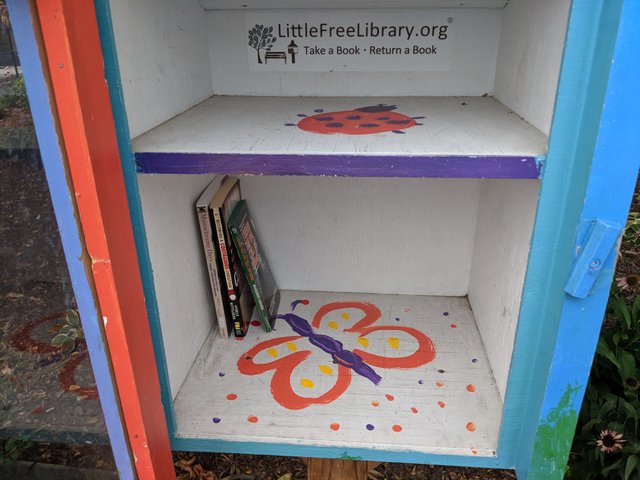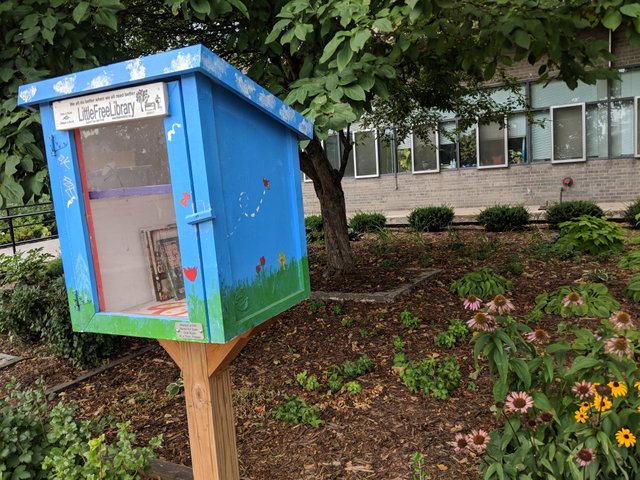 Thanks for reading! Until my next Ulog... ride on, steem on, and blog about it! And drink coffee :)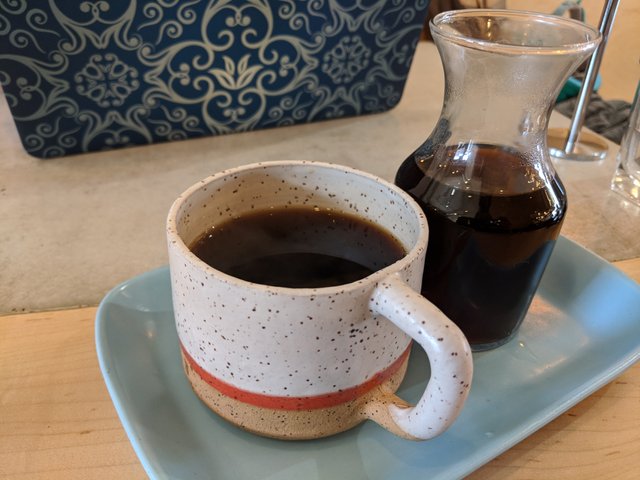 More Cycling Stories:
A three part series about the adventurous twenty-four hour bicycle event, Powderhorn 24! We pedaled, we camped, we hammocked under a bridge...
---
What is cyclefeed?
I'm excited to share with cycling enthusiasts!
This post tells you what's up: How to Participate: Use #cyclefeed in your Posts!
Gratitude to @robmolecule and @mrprofessor for creating and curating #cyclefeed.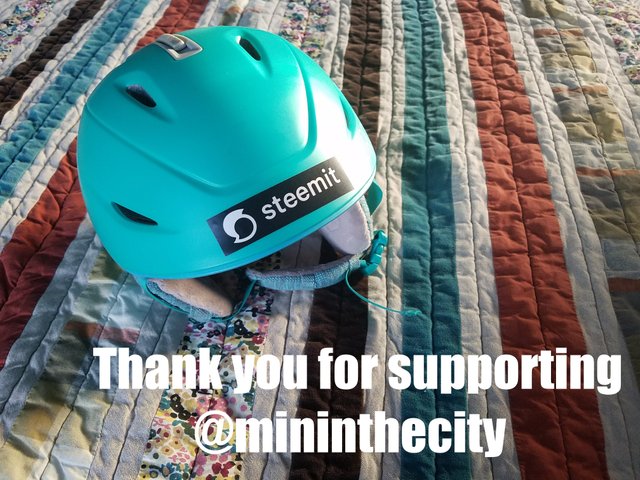 All photos are my own.