Hive is a two player strategy game played with tiles featuring insects. Each insect can move according to the unique rules assigned to it. For example, grasshoppers can jump over, and beetles can crawl on top of, other insects. My best friend taught me Hive over a year ago and I have rarely beat him. I was excited to win last night and inspired to share photographs of my victory.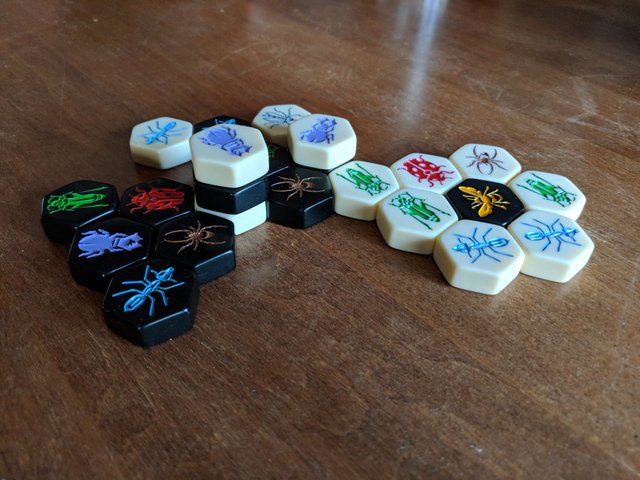 The object of the game is to surround your opponent's queen bee before they surround yours. As you can see, I succeeded with the white tiles. Since a game board isn't required, you can play Hive almost anywhere there's a flat surface.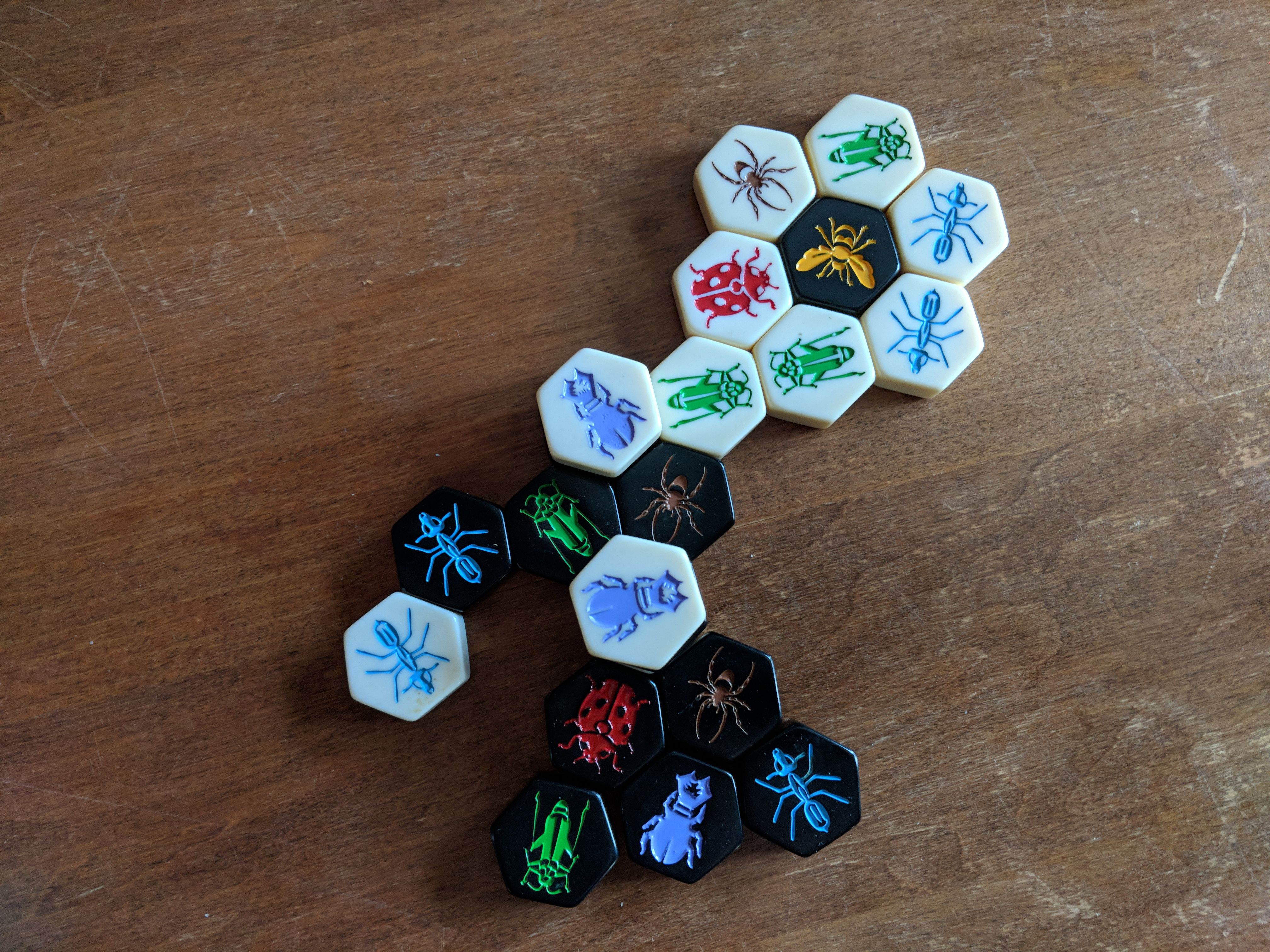 The "pocket" version is easily transportable: A cloth sack with tiles in it. We like to bring it along to play at coffee shops and restaurants.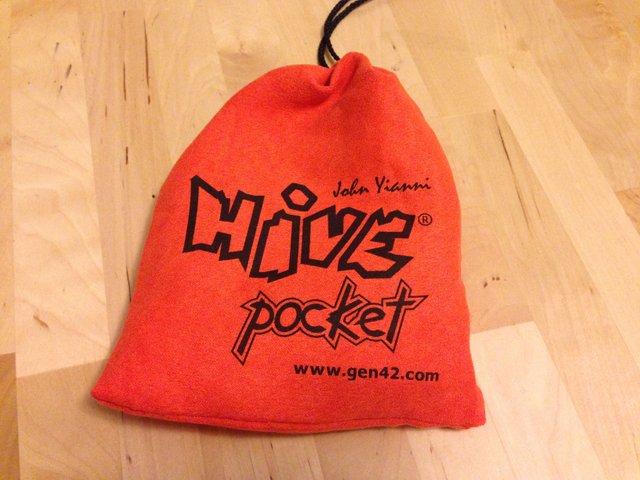 Hive is also available to download from Google Play. Although we prefer the tiles, it's convenient to be able to play on a phone when the physical game isn't with us.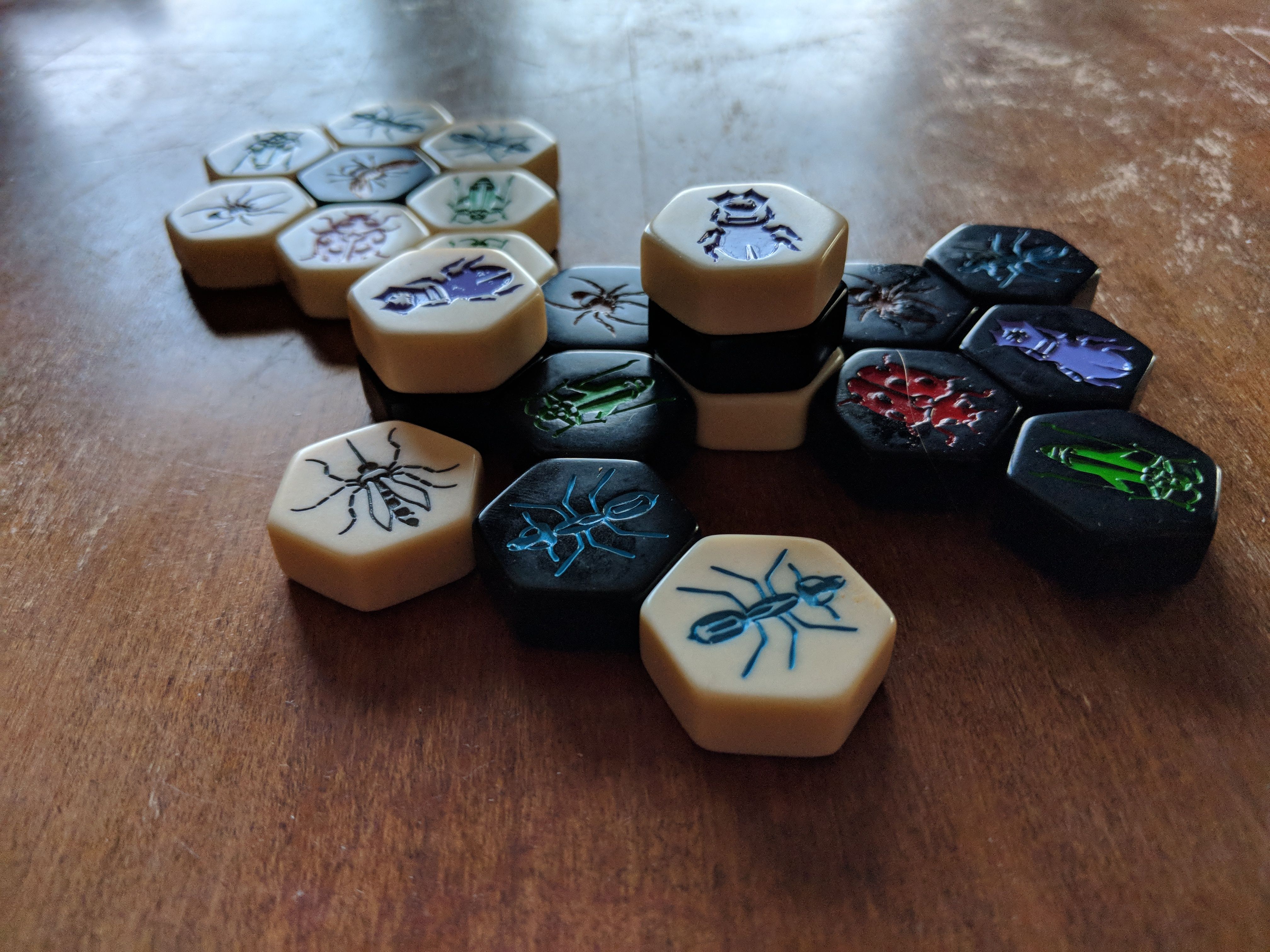 "Has anyone reading my blog learned this game?"
All photos are my own except for the Hive pocket picture from Google.