Welcome to Cyclefeed's weekly roundup brought to you by @mrprofessor and @robmolecule. The best cycling content, concentrated in one place, @cyclefeed.
---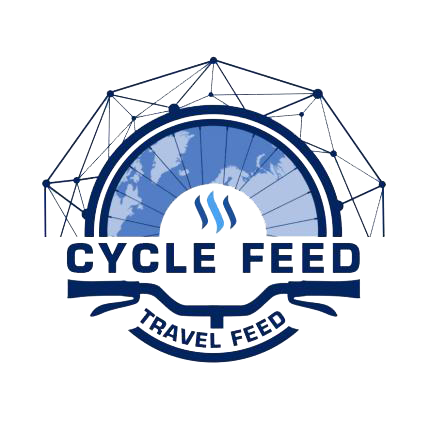 Logo art by @amikphoto.
---
Good Sunday, cyclists! Here comes the most awesome day of the week, it's when the Cycle Feed Team read and manually select the best content of the week.
You may have noticed that our curation had to stop due to the HF20, an update to the Steem blockchain that caused some unexpected behaviour, leading to our accounts being out of resources to perform any actions.
Fortunatelly though, everything seems to be normalizing, making the Cyclefeed Team enthusiastic to see the beloved cyclists back on the road. It may take some days to our vote and rewards to go back to its original value, but slowly our followers are reactivating their auto votes.
Oh, you didn't follow our trail? Your can find our tutorial on Steem Auto down below.
Also, did you know that you can invest in the cycling community? By delegating SP to the Cycle Feed Team or by following our curation trail, you'll make the cyclists all over Steemit much stronger and relevant. We currently have 7 delegators and 25 followers on the trail. What are you waiting for to be part of this amazing community?
Further more we'd like to do a call to action to our Bicycle Photo Contest, it's still going. On the next Wednesday the winner will be picked from last week and this week entries. If you haven't posted your photo, go ahead and do it, the reward will be great!
Cycle Feed: Announcement Regarding Curation | Bicycle Photo Contest Extended
Without further ado, this week we'll pedal all over the world on board the bikes of 4 amazing members of the cycling community. Our journey starts in Lieksa in Finland where we'll witness some amazing rainbows and eat mushrooms. Next up, the road leads us to Minneapolis with its lovely sunset by the lake. From there we cycle to Oregon also in the US. Going back to the old continent we'll finish the day pedaling in Italy. Keep the pedals spinning fellow cyclist!
---
Cycle Feed - Rewarding the BEST cycling content:
Our initiative - the rewards of this curation post will be distributed as follows:
Half of the Liquid payout rewarded on this post will be paid out to the winning entry featured on top (please, expect a seven-day wait);
The rest of the earnings will be used to power up the @cyclefeed account;
By upvoting this roundup you'll be helping @cyclefeed and the writer, so it means a lot.
Obs.: The thumbnails are directly linked to the original posts. Please, click on the image and enjoy the read!
---
- The Winner -
Bicycle Tour, Day 19: I ate the wrong mushrooms...|Arriving at my final destination - Written by @celestal
Let's show @celestal some love on this epic cycling tour in Findaland. This brave travelers has taken freedom seriously by camping on forests and even eating what he finds in nature. Read his report to see what happened after eating some mushrooms - take care cyclist!
The last night I found myself a really good spot for a camp, next to a lake, so I decided to cook a little; I made a pot of porridge and collected some mushrooms around the camp site to fry on the pan.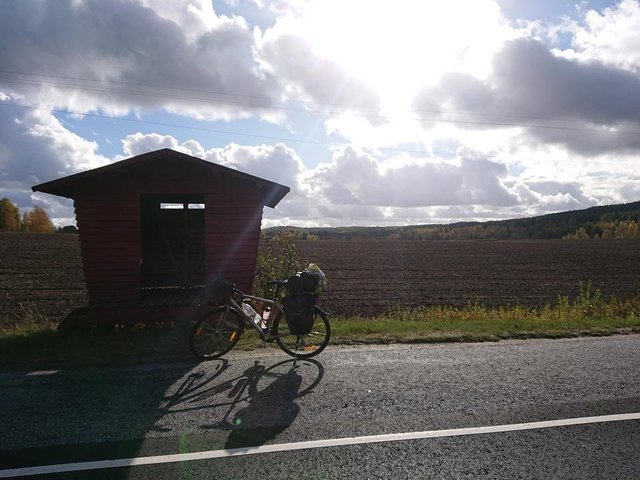 ---
- The Honourable Mentions -
Ulog No. 21 "Sunset Ride in the City" - Written by @mininthecity
If there's one cyclist that is passionate, that's for sure @mininthecity. She takes us on this lovely ride by the Lake Harriet in Minneapolis. Let's see how it goes when winter heads her way.
The days are getting shorter here in Minnesota, with fewer minutes of light each twenty-four hour period. We are motivated to cycle as much as possible before winter conditions make it more challenging.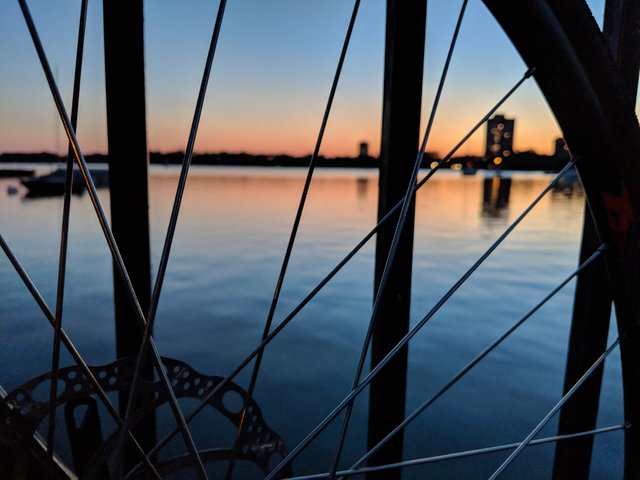 ---
Cascadia to Aztlan - Through the Willamette Valley - Written by @stortebeker
Do you want a dose of wanderlust? Then go ahead and visit @stortebeker's blog. In this episode he leaves Portland to go to Eugene, Oregon. This guy is up for a great adventure, if you are a traveler check that out and you'll be amazed.
After Portland what our next destination was Eugene, Oregon. We estimated it would take us three days of riding, stopping at the Willamette Mission State Park for one night... and somewhere around Corvallis for the second one.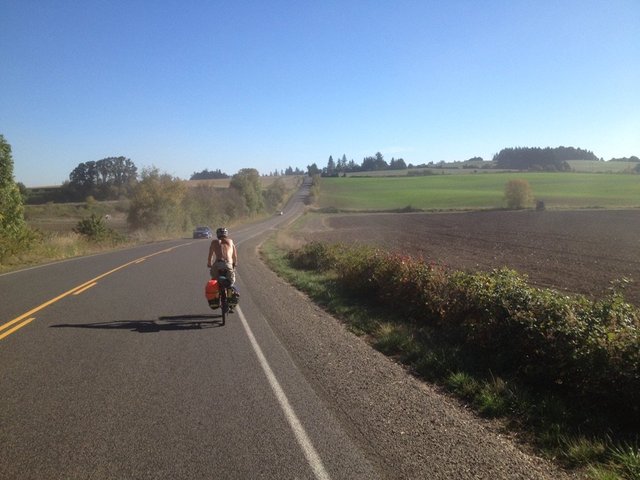 ---
[Fit September] #05 - Cycling / Kolarstwo [30.09.2018] [EN/PL]- Written by @browery
Coming back into the saddle after some resting time, @browery takes us to Italy for a small spin along the canal. Keep the pedals spinning!
The first bicycle ride after a very long break. I will probably have to wait for next one till Sunday. Such a long break was caused by a business trip to Italy and a private trip to Poland for a few days, neither in one case nor the other I did not have the opportunity to ride a bike.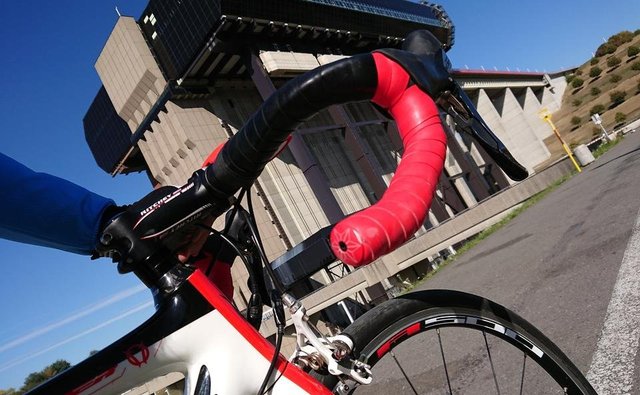 ---
We hope you have enjoyed these posts. Please do visit the fellow Steemians' accounts to learn more about their travels!
Do you like what we do? Please consider giving us an upvote or even a resteem. This will help us pay out higher rewards to the community which encourage even more people to use #cyclefeed.
Follow and upvote @cyclefeed
Follow our curation trail on Steemauto or delegate Steem Power: Check out our tutorial!
Use the tag #cyclefeed in your posts: Check out the requirements!
With over 500 members already on the Steemit Travellers Discord, it is an excellent place to meet other travelers and chat about traveling! Now you are also presented with the Cycling sub-group, that has been created just for you, the Cyclist. The server is also the place where you can ask all your questions about CycleFeed.

---
Posted from my blog with SteemPress : http://cyclefeed.travelfeed.io/2018/09/30/cyclefeed-weekly-round-up-11/
---