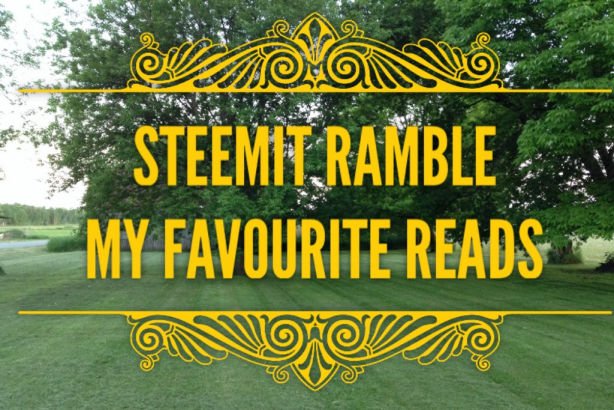 On Monday I posted about my neighbour and the funding campaign underway to raise funds for him to receive lifesaving cancer treatment. The post, Help Nathan Live -- GoFundMe campaign was an effort by me to fundraise for him.
The post received a payout of $5.81 and a direct donation from @hanshotfirst of $10 SBD. Thank you @hanshotfirst for your kind donation. So, $15.81 SBD converts to $20.70 in Canadian funds. I'll round that up to $30 Canadian dollars. If any other contributions are received, I'll add them in as well. Thank you to everyone who upvoted the post.
In case you missed the post and would like to help. I'll donate the proceeds from this post as well.
Onward to today's rambling
Yesterday being Valentines it seems like this is a good time for a post like this one by @theminimalists who talks about what makes up the glue that binds their relationship together. Any strong relationship takes work. The happily ever after without any effort only takes place in fairy tales.
We all come across this at times. We're working on something and it just isn't working out like we thought it should. We can either choose to keep beating our head against the wall and trying to get it, OR, pause and let the light of a new day gives us a different perspective. @mayasky paused and let the new perspective give him a different light on the project.
Ever tried to argue for or against the existence of 'free will'? It's an argument you really can't win but it can make you think. @thewisesloth has taken a run at the puzzle using a comic format. I love the punchline.
Right here, I received news that Stuart McLean, on of Canada's best storytelling humourists had died at the age of 68. I broke off doing the Ramble to write this post about him. So, I'm including it in today's Ramble with some obvious bias towards the author.
One of the best posts I've seen on the topic of critical thinking. Don't miss watching the video, it will give you a new perspective on the challenges of learning new material.
@michelle.gent announces the winners of the first Fiction-trail writing competition. Congratulations to the winners. If you meant to take part and got busy on other things, not to worry, there will be a new competition announced on Saturday.
I like when an artist thinks to snap shots of the various stages of his work. It's really interesting watching the time lapse as the piece develops. @allstarrunner has done a fantastic job of presenting a developing piece of art.
If I wanted to write a simplistic summary of this post it would be, "three rules to keeping it real on Steemit". @ogochukwu writes a brief but to the point post about where our focus needs to be.
I've been watching an ongoing debate about curation rewards and the pros and cons of them on the system. It seems today was the day for some posts as the result of those chat debates. Here @timcliff argues in favour of eliminating the current curation reward system. Be sure to read the comment section where the debate continues.
On the other side of the debate @ats-david argues for the retention of curation rewards and how they will benefit the platform in the longterm through better retention. He does however argue that the algorithm which currently determines the curation rewards should be adjusted to flatten the curve and create greater distribution of the rewards to all levels of stakeholders rather than being biased towards the higher stakeholders.
To be clear, all of us who hold Steempower are stakeholders.
The final word on curation today goes to @hr1 who posts a suggestion that if the 2017 Steemit Roadmap is moving toward sharing of author rewards that curation rewards should be shared as well.
Wrap-up on Day #72
Another interesting day on Steemit. Always lots of variety to comb through. A lot of posts with very thin content to be filtered out and then those with content read through before I decide which ones I'm going to roll with for the day.
As for the curation debate, I think I tend to lean towards making the curation an activity that all users can benefit from. As for the bot argument, I don't think short of having to fill a captcha on every vote that it will ever be resolved. I don't want to be clicking captchas multiple times a day, that would be a participation killer.
Supporting and Upvoting
Let's not forget folks. I'm sharing these posts not only because I like them. I'd really like to see them get support and upvoting. I know some of the posts have done okay by the time I post my ramble, but some really could use the support and upvoting.
Subscribing to My Posts
In addition to following me on Steemit, which I really appreciate. If you want to be sure to know about every post, you can subscribe at my other blog. I'll send you an email when I post.
Until Tomorrow — Just Steem on
---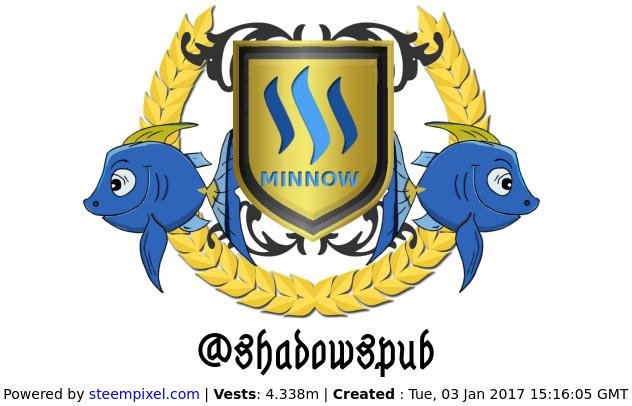 ---
If you like this, please follow me and upvote the post.
If you'd like to see the other days I've posted, just visit my profile
---