MAP Rewarder for Delegators and Curators - Update!
Now that the dust has cleared and HF20 has stabilised, I am making a few tweaks to the way MAP Rewarder (MAPR) operates to take into account some of the effects of the hardfork.
The core principle remains the same: earning a significant income for delegators and financing support for content curators.
The main change is that the upvotes to curators are being moved back to my @rycharde account. I did create a system whereby the one @accelerator account was able to both earn a good income and disperse supporting upvotes, but HF20 has made it more economical to go back to a two-account system.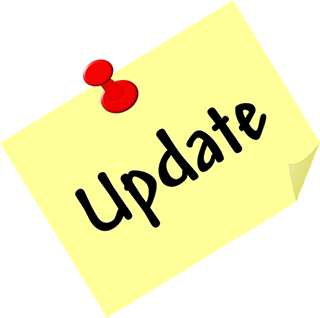 Some effects of HF20
The main change that affects MAP Rewarder is that SP that is being powered down is removed from the Vote Weight immediately rather than when it is converted to STEEM. This makes a difference of about 0.5%; although this may not sound a lot, it is the difference between earning 19.8% or 20.3% APR, which is actually a 5% change. Not huge in cosmic terms, it does mean that moving the "non-earning" upvotes will offset this change in the ecosystem.
The other effect is potentially larger but has more to do with the benchmarks I set so as to gauge the profitability of MAPR. As of writing, a full upvote currently generates pending rewards equivalent to about 22% APR of the Vote Weight; this then converts into about 16% APR reward payout, the rest going to curation rewards. However, with the author-curation-rewards now going back into the reward pool, we are seeing the pool plateau at around 770k STEEM whereas pre-HF20 it was about 720k STEEM. Although there has also been a drop in activity recently, I estimate that about 5% of rewards are going back into the pool.
If anybody wishes to query the blockchain for a true value of the author-curation-rewards, then please leave the data in a comment or, better still, write a post and link to it!
In theory, an increase in the reward pool should elevate the value of an upvote. However, if that 5% keeps being recycled into and out of the reward pool, then the true earnings are slightly lower than the current theoretical calculations suggest. Indeed, we are seeing algorithms such as the bidbots struggling to get above the lower limit of 16% APR.

MAP Rewarder for Curators
The above analytical ramble means that it now makes sense to split the earnings-algorithms from the curation support upvotes. From looking at the activity for just the last couple of days, it means curators are getting more upvotes as they are not competing with the money-making upvotes.
As this change is being done manually, I trust the curators being followed will be patient as I switch the automated upvotes between accounts. The voting percentage has also been adjusted to take into account the differing levels of active SP.
Now, if you are a curator of quality content on any of the Steem platforms and are not yet being followed by MAPR, then this is your chance to be added! Just leave a comment below with a brief description of your activity; if you work within a curation group or guild, please mention that too. I prefer to support individuals, but if your group is still developing then I may also upvote the group account posts.
Just a reminder that all such upvotes are dependent upon a minimum VP (and no technical issues) so I cannot guarantee that every post will be upvoted.

MAP Rewarder for Delegators
Now, I was going to write about all the benefits to delegators, and to followers of the @accelerator trail, but I think this post is already long enough, so I shall write all of that tomorrow. However, all delegation details can be found at the most recent MAP Rewarder distribution post. One thing - two things! - that delegators particularly enjoy are the random full upvote and free SBI share, each done on Fridays and Saturdays respectively.
For someone with a minimum 10 SP delegation, a full upvote is currently worth almost one year's payouts!
There are a few people who are both delegators and curators; they will now get two upvotes - one from each account. This will make it simpler to make any adjustments in the future. Again, note that the "bonus upvotes" received by delegators are subject to VP and tech issues.
Enjoy your day!
---
images: pixabay, logos my design
---
- -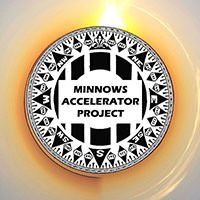 - -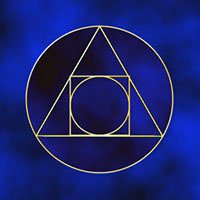 - -
Please Comment, Resteem and Upvote. Thanks!

Check out MAP Rewarder for passive income!

@rycharde manages the AAKOM project and the MAP Trail.