I'm not really the best teacher on this planet. Sometimes when I communicate, it might not come out as clearly as intended. @durzo wanted some clarification regarding some of the ideas I've presented in my last post which you can read Here. I must say that I'm not a programmer or cryptographer. I'm just a highschool dropout self-learning and creating content on the internet. So approach my above mentioned post as brain food than a whitepaper.
A Hierarchy of Self-Purging Blockchains
A blockchain is a distributed ledger reaching consensus on which version of the ledger is the real deal. I'll let the founder of Hashgraph take you through a crash course. Please take 17 minutes and 14 seconds to view the video.
My original idea was developed as a method to use blockchain based E-Sports that are immune to cheating. If you had sub second blocks in a sharded match where you play something like LOL or DOTA 2 where each action in game is recorded in a blockchain, we've got something awesome. We have a 100% fair and cheat free platform. But League of Legends passed 27 million daily players 4 years ago. Storing all that game data is a waste. At the end of each game you just need to know a few things. You need an immutable and fair record to get to those final stats but after that 99.999% of data will be simply useless stuff that just fill up memory. What we really need is those final results.
What is the Bottom line of a Crypto "Currency"?
The "Currency" coins are the most basic form of crypto projects. "Currency" coin is basically just a DLT (Distributed Ledger Technology) based spreadsheet of wallets and how much "Currency" they have in those wallets. The point of recording every Tx ever done is to ensure the immutability of the blockchain. Recording all of the Tx isn't part of the bottom line. It's merely a means to achieve that bottom line.
Now tell me how many STEEM blocks can you make while BTC make one block? When Buttcoin isn't going through a flippening, the answer is 200. Let's assume that all Tx are fund transfers and most accounts get involved in multiple TX within those 10 mins (like @blocktrades @minnowbooster etc). What if you could simply enter the net effect of those multiple Tx into the "Block". That would clear up some space.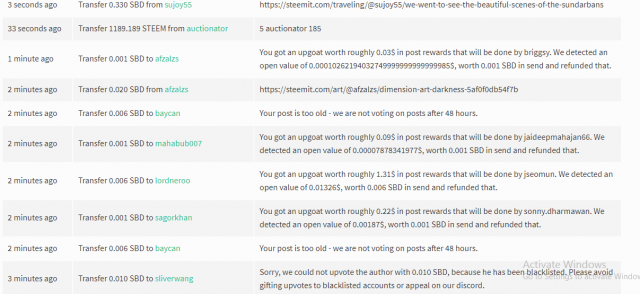 This is the idea I wanted to present. When a single account gets involved in multiple Tx in a X amount of time, storing all those individual Tx takes up necessary space. This is when the hierarchy comes in. What if you could analyse every set of 200 STEEM/BTS blocks and summerize the net effect of those Tx in a single super block. After the creation of this super block and adding it to its own blockchain, you can delete those 200 blocks which had 3 second block times.
The blockchain with 10 minute blocks can have a higher level blockchain which has 24 hour blocks (1 super block per 144 lower level blocks). This makes the memory issue of on-chain scaling completely disappear. With monthly blocks, one would be able to scale on chain with a memory card while having 1,000,000 Tx/s It's a simple and elegant solution. The tough part would be making sure that nothing gets tampered in the process of super-block creation. If anybody can pull that off the only primary scaling problem would be reducing the block time and having more Tx/s
Hopefully I did a good job at getting across my ideas :-) Until next time,
Happy steeming!