Since July 2016, I've been working towards creating a fun, intelligent space for dialogue on my Steemit blog. To the many of you who have been contributing to those conversations in the comments, thank you! I think we're doing a pretty good job so far of working towards politely and rationally discussing the ideas which could eventually lead to a world we all want to live in.
Part of my passion as a Steemit witness is to promote cryptocurrency education. I've created videos at http://understandingblockchainfreedom.com for that purpose. I'm passionate about the blockchain and about cryptocurrency's potential to increase human well-being.
I was asked by @jesta recently if I'd be interested in helping test the new direction he's taking ChainBB (you can read all about it here). As I first mentioned 5 months ago, I love how easy it is to support ChainBB. Literally, just post there! That's it! A portion of the rewards for your post helps fund the project. I also love this new direction where forum creators who work to promote, moderate, and support their communities can also earn a small portion of the reward within that community.
With that in mind, I tested out the forum creation process to create /f/cryptocurrency on ChainBB:
This fits right along with my passion to promote and facilitate cryptocurrency education in the world. This forum is configured as an exclusive ChainBB forum which means only posts created on/through ChainBB with the #cryptocurrency tag will show up here (all other #cryptocurrency posts created by other front ends like Steemit or Busy will not). That said, anything created here will also show up on all the other platforms also. If you're into Cryptocurrency (and I know many of my followers are), I hope you check it out and join the conversation!
As the creator of this forum, here's what I hope we can accomplish together:
Be Respectful Adults.

Let's do our best to be respectful and understanding, even when we disagree. Hopefully some points I've written in the past will give us some direction in this area:
* Really Smart, Rational People Often Disagree. That's Okay.
* "These Idiots..."
* We Disagree. Are You Ignorant, Immoral, or Stupid?
* NVC: Violence Is a Tragic Expression of an Unmet Need

Don't Spread Fud.

Fear, Uncertainty, and Doubt = FUD. Let's do our best to be rational when we talk about things and back up our strong opinions with reason, logic, and evidence. If something really is broken or if there really is a scam going on everyone should know about, great, but let's do our best to spread truth in a world dominated by lies.

Build Relationships.

I published one of my favorite posts on July 22nd of 2016: The Currency of Steemit Isn't Steem Power, STEEM, or SBD. It highlights how we're here to be social first. Rewards come later.

Don't Be a Shill.

Shill: an accomplice of a hawker, gambler, or swindler who acts as an enthusiastic customer to entice or encourage others. By all means, post passionately about your favorite projects, but let's avoid the silo'ed nature of many cryptocurrency communities who fall into problems with tribalism. In the future, currency may be more like language as a form of expression, and it won't matter much which one we individually prefer as we'll be able to seamless transfer between them. For more on that, see this great talk from Andreas Antonopoulos.
This is still an experiment, so I don't know where this will go in the future. I don't know what level of moderation (if any) will be involved or how active this community will be. I plan to be active in this forum with comments and votes as best I can. I hope to see you here too!
Before you comment below, please consider doing so on ChainBB instead of Steemit or Busy. Though comments from all platforms will show up under ChainBB created posts, I'd love to see more people using and supporting ChainBB through their comments as well as posts. You can view this post on ChainBB here.
As always, if you have any questions, ask away, and I'll do my best to answer them or direct you to someone who can.
If you want an easy little bookmarklet to jump between ChainBB and Steemit quickly, I've created one here.
Created with ChainBB to help support that project.
---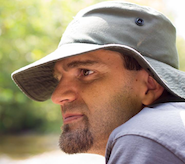 Luke Stokes is a father, husband, business owner, programmer, and voluntaryist who wants to help create a world we all want to live in. Visit UnderstandingBlockchainFreedom.com







I'm a Witness! Please vote for @lukestokes.mhth