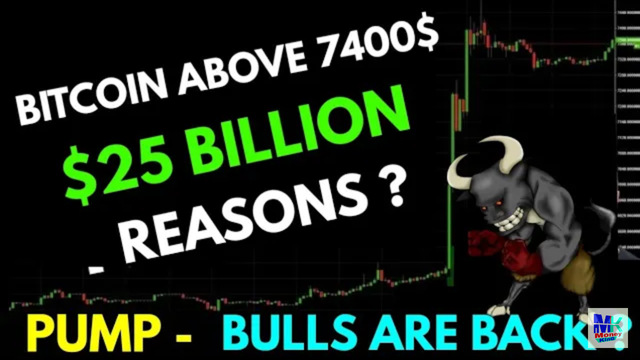 Bitcoin was on the bear market since long time but suddenly within the period of 1 hour bitcoin went to 7400$ and now trading on binance at around 7500$ and increasing. before this we have never seen such pump in price. Bitcoin has increased 10%+ in the period of 24hr . this has happened after 6 7 month of bear market. market cap increased to about 30$ billion.
There was no any specific announcement for the sudden rise in the price but since some days there were good news in the market like ETF approval, coinbase got security assist approval,Blackrock $6.3 trillion . these three news were good news for the crypto market but the market was not expected to boom like this.
This might be the whales manupulation of the price or may be the news of ETF approval. If the market remains stable around 7300$ than we can expect bull run but this sudden rise may be the manupulation.
and this is the good boom for all bitcoin holder i hope you made good profit on it and yes me too. so book your profit and stay on profit. hope to see bull run soon.
Regard: @dontmiss
cryptocurrency trader and photographer
THANK YOU