Slimwhale now shares 100% of the voting pool with delegators | Important bot updates
Let's talk about @slimwhale and how you can earn 100% returns on the bid pool rewards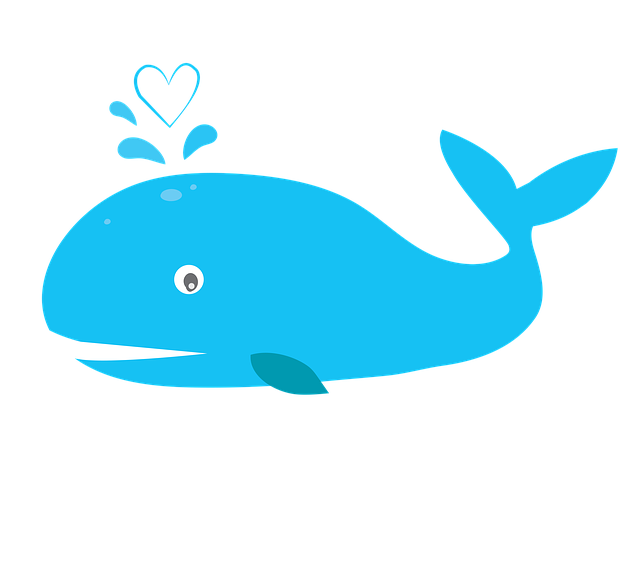 I have started @slimwhale almost a month ago. Since than, the bot has given hundreds of votes and has been running smoothly in the cloud, with no missed upvote. Thank you @yabapmatt for open sourcing the tools for running a robust voting bot.
Investing
I have talked in my previous post about investing in @slimwhale. I was very optimistic that a 95% return rate would appeal to investors, but I did not look closely at what other bots were offering. A few months ago, this rate would have been a great opportunity, but now there are lots of alternatives, with more than a hundred bid bots listed on steembottracker.
My old rate of 95% is the same as the one offered by smartsteem, which is a huge bot. Smaller bots offer even better rates, so while 95% is much better than the average rate out there, it could not compete with other services, especially older ones. This is why I am now changing the rate to 100%, sharing all of the vote pool reward with my investors.
I am a minnow here on steemit. I joined this platform in January and it has been quite a wild ride. I do not have a lot of SP, my main account, @prometheus21 has about 140 SP, most of it delagated to @slimwhale. In order for the bot to function, I have leased steempower from minnowbooster, which has a market for leasing SP. This has been an excellent learning opportunity for me as I now understand much better how the economics work around here. So getting back delegation, I think, aside from the great value proposition of sharing 100% of the voting pool, I can promise my full attention on this project. You can be a part of this project from the beginning, as I have many more things planned for @slimwhale, besides the whole bidding bot aspect. I have a Discord Server where we can discuss everything @slimwhale related.
Delagating is easy
I recommend using steembottracker. Fill in the delagator field with your username and the Delegatee field with @slimwhale and than Amount (Steem Power) field with however much you wish to invest. I recommend always leaving at least 10SP in your account, so that you don't run into bandwidth problems. Alternatively, you can use these handy url's I have prepared, that use steemconnect, and delagate directly to @slimwhale: 10SP, | 50SP | 500SP
Major bot features
Voter protection, Min ROI -10%
What's the worst nightmare of any bot user? Last minute bids that kill the bidding round and everyone involved in the bidding makes a loss. This has happened to me many times, and from now on @slimwhale will have safeguards to prevent this from happening. I will set an ROI limit of -20% -10%. I regret not having put this guard from day 1, so I apologize to everyone that has been affected by negative ROIs.
Max ROI of 10% for each round
Voting bots offer a service, in return for a bid they provide an upvote. Ideally for everyone involved, the user would receive the amount invested in the bot back, after the usual 7 days. This is a great system, as the user gets free promotion for a post, the bot gets its money, everyone is happy. Buut this is not how reality works. As I mentioned previously, a lot of smaller bots have sprung in the last couple of months and all of a sudden a lot of them are getting killed out there. I have seen voting rounds with over 200% ROI in @slimwhale as well as in other small services. This is not really a problem for the bigger bots out there, as competition at the top is still not that great, so getting 200% ROI in buildawhale, postpromoter, it just ain't gonna happen. To sum it up, big bots keep earning the big bucks, while smaller services like @slimwhale are getting slaughtered.
The solution?
As of now, @slimwhale will adjust the voting weight, such that, if the ROI of that round is above 10%. It will give each bidder a vote that will still be profitable, but with just 10% ROI. This is a new feature, implemented by @yabapmatt and will provide a protection for us small bot owners. This bot feature is not yet fully tested, hence why it is not yet advertised as such by @yabapmatt. I am probably the only bot owner trying this out. I look forward to testing this, and probably at the next postpromoter release it will be a fully fledged feature.
In conclusion
I am trying to improve everyday and I believe that with this changes I have made @slimwhale better. To sum it up, there is now 100% return for investors, there is voter protection and there is a protection for me, the bot owner. I look forward to reading the comments, feedback is very important to me.