How to earn a passive income on steemit ? How to delegate (rent) your steem power ?
There are the some ways to earn on steemit without doing anything called passive income earn while you sleep.
How people earn free Sbd and steem without doing anything? Many people on steemit won't tell you or explain you how they are earning?
so, Here is the opportunity friends.
There is one service on steemit called SP (steem power) delegation-
Well, SP delegation is just like a renting your SP. For example: if you have a agricultural land and you are not using it as efficiently as i can because, i have a new machinery, moderns techniques and equipments that gives a high production return on the same land that you have So, You delegate /rent your land to me for the agriculture and i gives you return for using your land.
why to delegate your steem power to @flymehigh Bid bot?
- because, many people don't even use their sp for months or weeks, especially when crypto market is fluctuating. And its not possible to you to use SP (steem power) 100% everytime. Renting your sp to @flymehigh bot will provide you a passive income (sp rent return-in sbd and steem) with out doing anything.
How to delegate your sp ?
You just need to click on this link delegate sp and follow the process.
when you click on the above link you will see the new window just link this 👇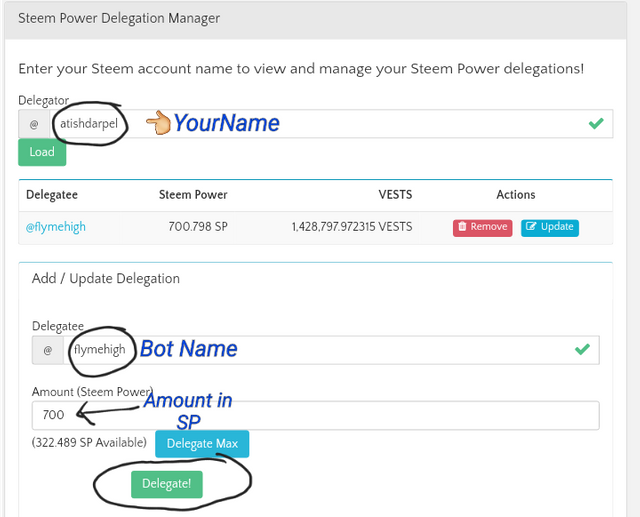 just put the amount you want to delegate and click on the green delegate tab. After that final process is you will redirect to the steemconnect then it will show you same window as below.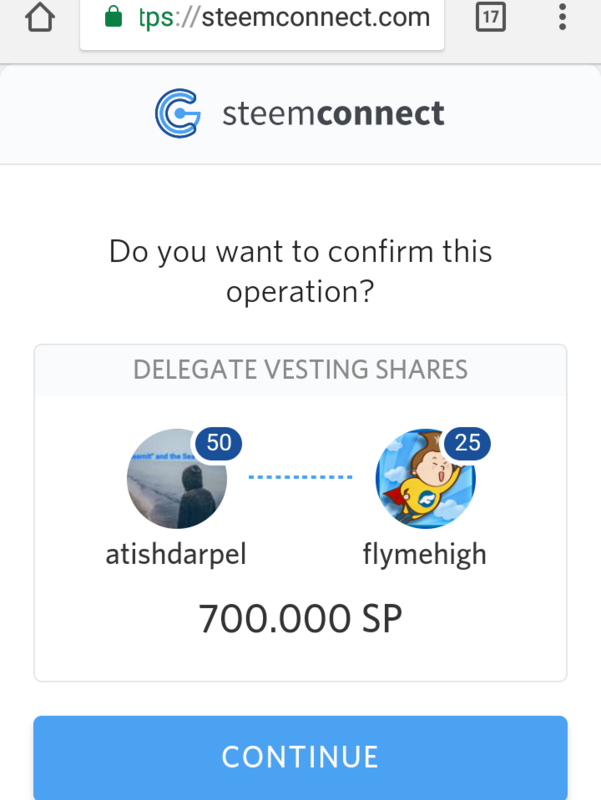 When you click on continue it will ask you your password here you copy and past your active key. And click on submit.
Note : Do not delegate your all sp, keep minimum 25sp to 50sp for you, if incase you are making posts daily. And there is no minimum sp limit you can delegate anything you want but, my recommendation is to delegate 100 sp or more so, you can see and earn a good return.
thats it, After delegation with in a 24hrs bot started processing and it will send you a reward.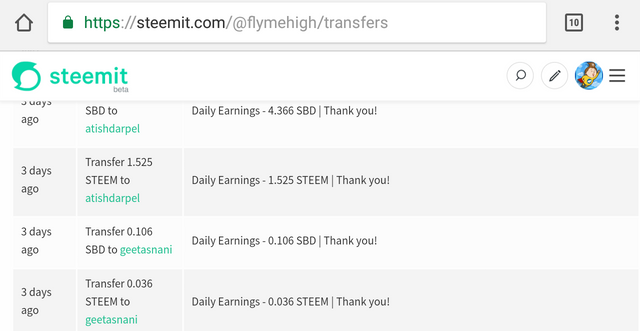 Thanks. Enjoying earning.
For more info. You can Join our discord channel click here: discord channel