Good morning, nothing fancy to report. Tweets and trading are below average. scary though... the market waits for it's next move. What do you think that will happen? Are you bullish or bearish at the moment?
#crypto #coinmarketcap #CryptoNews $btc $eth $enj $bnb #binance $xrp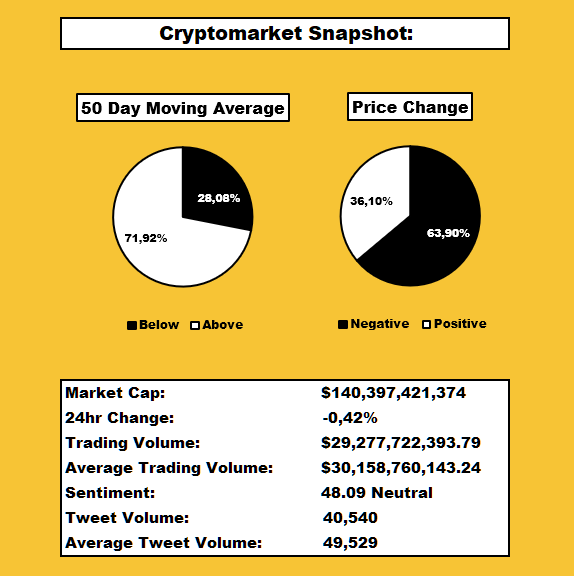 Posted from Twitter via Share2Steem

Receive profitable trading idea's for free on our Twitter page. Or get a notification on your phone with telegram when we make a new trade: https://t.me/lunarexpress



Want to become a (cryptocurrency) trader? This is my favorite book about Elliott wave trading.



Partners:
Our favorite exchange is Binance:



Buy/Sell cryptocurrency with your bank account:



How to earn tokens in an ICO without spending any money:



Protect yourself against hackers:


Show me more interesting applications/services for cryptocurrency enthusiasts