Green Deeds Vol. 10 Contest | #ClimateAction: Do at least two things to fight Climate Change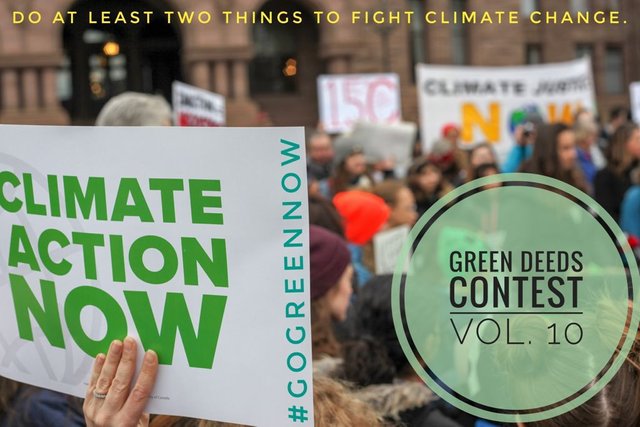 Pixabay Image edited by @thegreens
One of @thegreens' principal objectives is to support environmental education and action on the steem blockchain.
We currently have plans of starting the Steemit Environmental Club (SEC) and Environmental Activists Network (EAN) but while we wait, we are ready to start recognizing and rewarding steemians around the globe for going green during the week via the Green Deeds Contest.
Green deeds are simple actions we take to create a healthier, safer and more sustainable planet.
They can be as simple as;
refusing single use plastics,
planting trees,
switching off lights when not in use
educating people about environmental protection,
community clean-ups,
community service,
walking or bicycling,
going digital or online advocacy,
promoting local production and consumption,
homesteading, etc.
This month, we've been talking Climate Change. We have talked about what climate change is and the visible signs of climate change in our communities. We've also looked at how climate change is affecting us and we all agree the effects of climate change are grave. For this edition of the contest, we want you to take climate action by doing at least two things to help fight climate change in your Community.
Do at least two things to fight climate change and make a post about your Climate actions
Contests Rules
The contest is open to Steemians around the globe.
Do at least two things to fight climate change and make a post about your Climate actions.
Use #greendeeds, #environment, #steemexclusive #(your country), #climatechange and #thegreens as your primary tags.
Upvote and resteem this post
Comment with a link to your post on this post.
Share your post on your social networking platforms and leave a screenshot alongside a link to your post in the comments section of this post.
Contest Duration
The tenth edition of the contest will run from today to Tuesday October 05, 2021 at 11:59AM
Prizes
All contest entries will receive 01 or 02 Steem each as well as upvotes, comments and resteems from @thegreens and @steem-cameroon
The best entry will receive a @booming or @steemcurator04 upvote
The best 03 entries will receive 05, 04 and 03 Steem respectively.
Go Green and save our planet!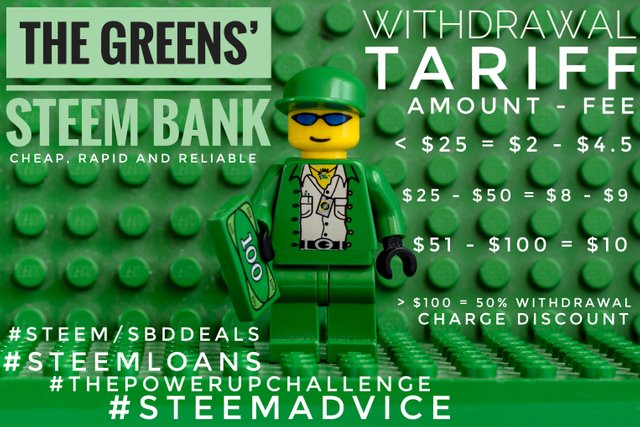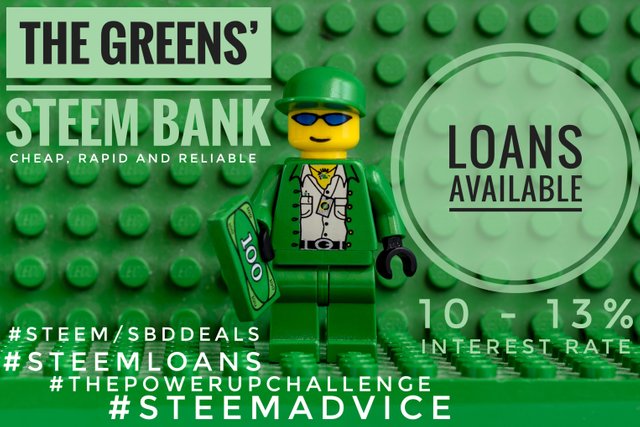 Coming up!
The Greens' Steem Bank goes international in ....
NB: 30% of the profits from The Greens' Steem Bank are used to promote environmentalism in Cameroon, 50% of the profits are used to power-up and sponsor @thegreens' Contests, and 20% of the profits are used for the bank services.
Contests organized by @thegreens
You can also participate in any of these contests organized by @thegreens;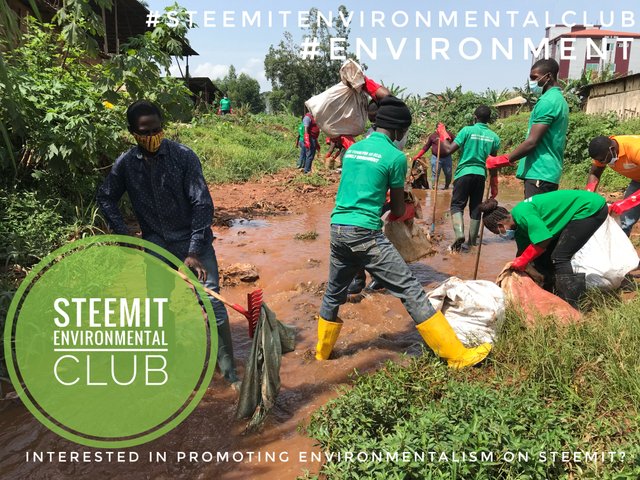 Are you passionate about environmental issues?

Now is the best time to invest in Steem!
CC:
@steemcurator01
@steemitblog
@pennsif
@klen.civil
@papi.mati
@whyaskwhy
@kiwiscanfly
@stephenkendal
@steemchiller
@kiwi-crypto


The Greens is a grassroots environmental organization that strives to educate, inspire and engage young people to take action to combat climate change and be at the forefront of biodiversity conservation and waste management.