Contest Alerts: Active Contest List on 26th Sep 2023 - Win 550+ STEEM
Today's #contestalerts includes,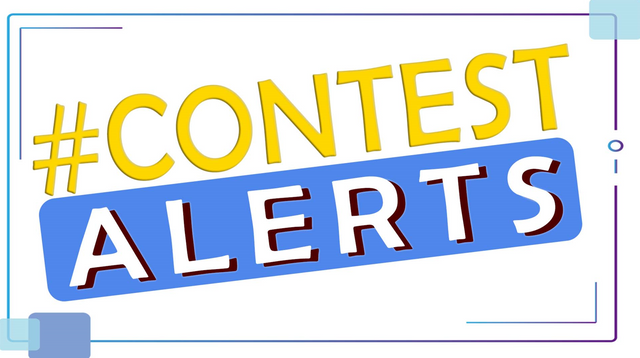 This is the 838th Active Contest List
Stay hydrated and healthy with our smoothie challenge this week! Create a delicious smoothie that includes water as one of the ingredients. Share your recipe and share the benefits of your chosen ingredients 🍹
Vitamins aren't just for the body, they're essential for a healthy mind and mood too! Share with us the Vitamin people in your life who uplift your spirits, like a dose of vitamin D on a gloomy day. Who are these special individuals? Join the contest and celebrate the people who add brightness to your life 💊
That's just the highlight! Get the maximum out of all the contests listed below. Make sure to carefully check the rules of each individual contest. Good luck!

⭐STEEMIT ENGAGEMENT CHALLENGE ⭐
Season 12 - Week 04
👉 Full guidelines & Explanation: Announcement Post By Steemitblog
For your entries to count in the Challenge you need to receive at least 10 upvotes and at least 5 relevant and proper comments - so encourage all your friends and fellow community members to vote and comment on your posts!
---
---
These contests will run from September 25th, 2023 until 11.59pm UTC, on Sunday, October 01st, 2023.
To have the best chance of winning in the Steemit Engagement Challenge you should enter as many of the contests as possible - but you can only enter one contest each day.
---
---

WEEKLY CONTESTS
Contests closing on

Tuesday, 26th September
---
---
Contests closing on

Wednesday, 27th September
---
---
Contests closing on

Thursday, 28th September
---
---
Contests closing on

Friday, 29th September
---
---
Contests closing on

Saturday, 30th September
---
---
Contests closing on

Sunday, 01st October
---
---
Contests closing on

Monday, 02nd October
---
---

Total Active contest on the list - 78
---
Disconnected Rat found 12 New Contests today
All new contests added on today are tagged with 🆕
---
Prize pool for the contests are 550+ STEEM & Booming Support for many contests
---
Today Steem Value - $0.17
---
Total Contests Value in USD US$ 75+
---
---
Disconnected Rat has a small favour to ask, leave some cheese on upvotes to show your love & Say Cheese! ❤️