Nueva Dinámica: Un Power Up con Estilo Original -Semana 37-
Hola Querida comunidad.
Estamos seguros de que se unirán a este súper reto, se trata de una actividad excelente para ustedes y para esta plataforma, hacer POWER UP pero con estilo Original!. Les explicaremos mejor...
Luego de pensar mucho decidimos mantener nuestra dinámica de Power up perooooooo, siempre hay un pero jejeje le daremos un giro, les explicaremos mejor...
Semanalmente realizaremos el "Power up con Estilo Original", el cual consiste en hacer power up, mostrar el antes y el después de su wallet, peroooo deben acompañar el encendido con un contenido Original, ejemplos hay muchos, recetas, sesión de fotos, canción, poema, manualidad, dibujo, reflexión y un largo etcétera.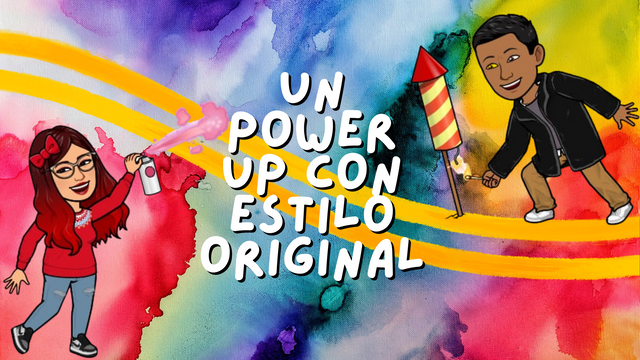 Creado en Canva app. Emojis de Bitmoji app.
---
Pueden hacer Power Up desde 20 STEEM, lo importante es que nuestros usuarios tengan un crecimiento progresivo y constante.
¿Quién gana?, Dividiremos los ganadores en 2 grupos, 2 ganadores por los power up más altos y 2 ganadores por los power up más originales.
Sencillo?, claro que sí! 😁
Les pediremos que elaboren una publicación con las siguientes características:
Colocar el Antes y después de tu Wallet (El Steem encendido debe ser propio y no transferido a sus cuentas por terceros).
Mínimo 200 palabras / Imágenes propias o de uso libre.
Dejar el enlace de la publicación como comentario en este post. No serán considerados los post que no se coloquen en los comentarios.
Publicarlo en la comunidad Colombia-Original.
El usuario debe ser PARCERO de Colombia-Original. Es decir: estar verificado en la comunidad.(si no lo has hecho, hazlo aquí: VERIFÍCATE Y SE PARCERO DE COLOMBIA-ORIGINAL | VERIFY YOURSELF AND BE PARCERO IN COLOMBIA-ORIGINAL
Invité a dos o más usuarios nuevos a unirse a la Comunidad Colombia-Original.
Usar las etiquetas #steemexclusive #club #pais.
Este concurso estará vigente hasta el viernes 29 de Septiembre 2023.

Y para culminar, hablemos de la premiación:
1 VOTO BOOMING PARA CADA GANADOR + Voto de la cuenta comunitaria.
Si gustan apoyar el crecimiento de nuestra comunidad pueden colocar el 15% de beneficiario a la cuenta @colombiaoriginal, estaríamos agradecidos por ello.
Así que suerte, y de antemano gracias por el apoyo.
Estaremos muy atentos con todas sus entradas, esperamos ver muchas cuentas en crecimiento.