Contest Alerts: Active Contest List on 20th Sep 2023
Today's #contestalerts includes,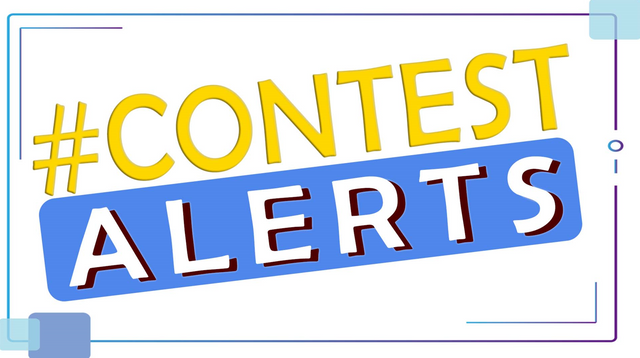 This is the 833rd Active Contest List
We all know by now that there is an ongoing server error that many of us are encountering (especially when posts are rich in details). Due to this, I've made a temporary adjustment to the #contestalerts list until the server issue is resolved.
The list will only display the newest contests on the particular date. Full list of contests will soon available once we go through this server error. Thank you for your understanding.

⭐STEEMIT ENGAGEMENT CHALLENGE ⭐
Season 12 - Week 03
👉 Full guidelines & Explanation: Announcement Post By Steemitblog
For your entries to count in the Challenge you need to receive at least 10 upvotes and at least 5 relevant and proper comments - so encourage all your friends and fellow community members to vote and comment on your posts!
---
---
These contests will run from September 18th, 2023 until 11.59pm UTC, on Sunday, September 24th, 2023.
To have the best chance of winning in the Steemit Engagement Challenge you should enter as many of the contests as possible - but you can only enter one contest each day.
---
---

WEEKLY CONTESTS
Contests closing on

Thursday, 21st September
---
---
Contests closing on

Friday, 22nd September
---
---
Contests closing on

Saturday, 23rd September
---
---
Contests closing on

Sunday, 24th September
---
---
Contests closing on

Monday, 25th September
---
---
Contests closing on

Tuesday, 26th September
---
---
Contests closing on

Wednesday, 27th September
---
---
Contests closing on

Thursday, 28th September
---
---
Contests closing after

Friday, 29th September
---
---
Disconnected Rat found 19 New Contests today
---