SteemFest3 - The Winner of the Sjennon Easter Egg Hunt is..
During SteemFest3 I threw a small contest because I had an extra Sjennon Sweater
This was the perfect opportunity! Only thing is, I wanted to make a little game out of it.
Fortunately, I accidentally placed my face on two rollup banners when I created them because they needed screenshots. So, my game was right there!
The winner is...
From the beginning she was hunting down my face on the banners so I wasn't surprised when she came back the morning after with pictures of proof.
Therefore she was the rightful winner of the white sweater which she was loyally wearing later on.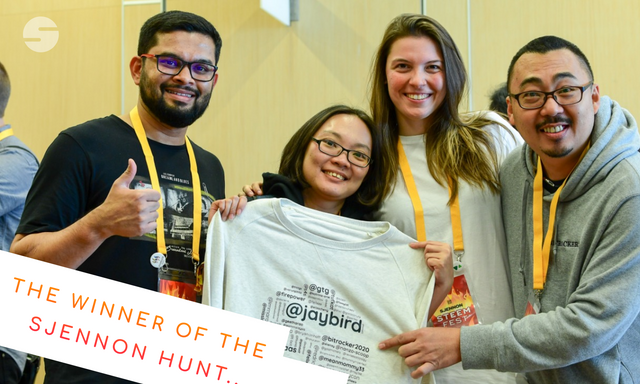 Rocking it with @firepower, @elizacheng and @bitrocker2020 -- thanks @varunpinto for the picture! :D
Did you spot my face on the @dtube and @bitshares banner?



My name is Shannon, I am a digital designer. Born and raised in Amsterdam, living in Berlin.
I write about travel, Steemit, design, food, life and any thoughts I have!