45 Pack Steem Monsters Raffle, Grow Your Instagram to 100K followers - And More!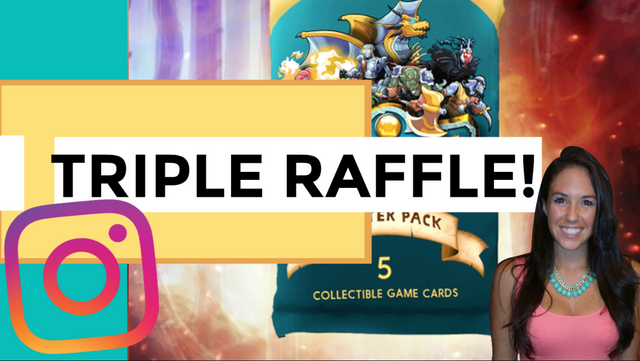 Are you missing important cards during your monster battles? Well, now's your chance to win them.
I've got 45 steem monsters ALPHA packs to give away.
Yeah, the sold out ones.
You can't buy these anymore...except from another steemian card hoarder like me, mwahaha.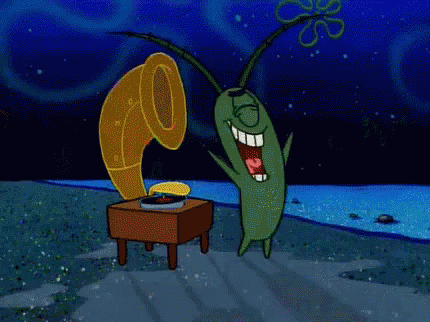 Sorry. I just never get the chance to laugh maniacally for no reason.
Anyway. There COULD be a card worth $1000!
😁
I want to give 3 steemians a chance to win 15 packs each.
By doing something a little unconventional.
Raffling them off.
The reason?
I'm trying like CRAZY to make it over to steemfest.
Here Are The Raffle Prizes I'm Giving Away:
👾 👾Steem Monsters Raffles 👾 👾
Steem Monsters Raffle # 1 - Pack of 15 cards
Steem Monsters #2 - Pack of 15 cards
Steem Monsters #3 - Pack of 15 cards
If you don't have a steem monsters account already... sign up here and get your battle on!

🌴🐚Free 30 Minutes - How To Get Huge Instagram Followings - And How To Monetize It -$300 USD Value🐚🌴
IMPORTANT - I WILL PICK 2 WINNERS FOR THIS ONE 👈
Here's what you get in those 30 minutes:
🐳I will show you exactly how I repeatedly grew my instagram accounts to large followings: 17k, 39k, 43k and 112k.
🐳I'll show you several different ways you can make money by doing this.
🐳And how you can promote your steemit blog by doing this
🐳 If you have a travel ig, I can tell you ways to land free hotel stays once you have at least 15k followers.
🐳Or let's say you want to make an ig for your dog. You can get free dog gear for him as a result of having a big account.
🐳I will show you how to sell your instagram account when you're done growing it if you want
🐳 Basically, I'll tell you all of my ig hacks that I had to take months and months to learn. Months of trial and error and failing. My advice will literally save you at least 6 months of your life trying to figure out all this stuff.
🐳I'll show you how to find your target audience and stay relevant
🐳 There are a lot of instagram gurus selling courses online to teach you how to grow and make money off of your ig. Some of these people are full of 💩. I'll show you who you should learn from. The most expensive advice is bad advice. Avoid bad advice by knowing who to learn from.
🐳I'll also review your personal instagram account and give you feedback based on your specific account.
🐳 Ways to get good engagement on ig... because it's not all about just the number of followers
I know, I know. Instagram is a dirty word, right?? We're all about steemit and steepshot now.
But the thing is, you can USE these other social media platforms to actually promote steem and steemit if that's what you want to do.
I sold my biggest ig account, 112k followers, for $1,600 USD.
Yes, that's a real thing that people do.
I was going to screenshot of my paypal to prove it to you...
...but this was all in 2016 and paypal won't let me go back that far.
So here's a screenshot of what other accounts are selling for instead:

Don't worry. I've stayed up on current ig trends and algorithm changes.
So I still have PLENTY of relevant info to share.

🎉💥3 Free Logos / Graphic Design Items 💥🎉
Whether you need a logo. Steemit sign off banner. Something for a side hustle you're doing.
You want your own pair of leggings design.
I'll give you 3 free ones!
Here's some stuff I've done: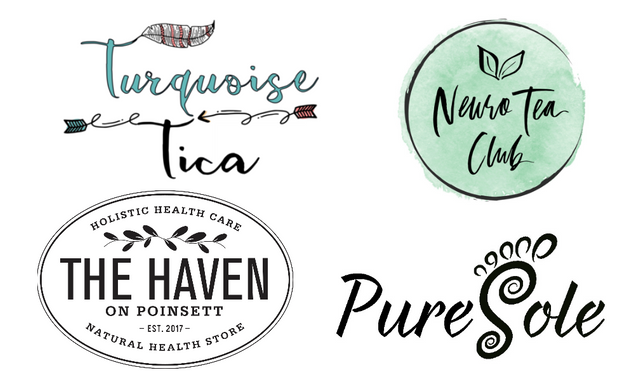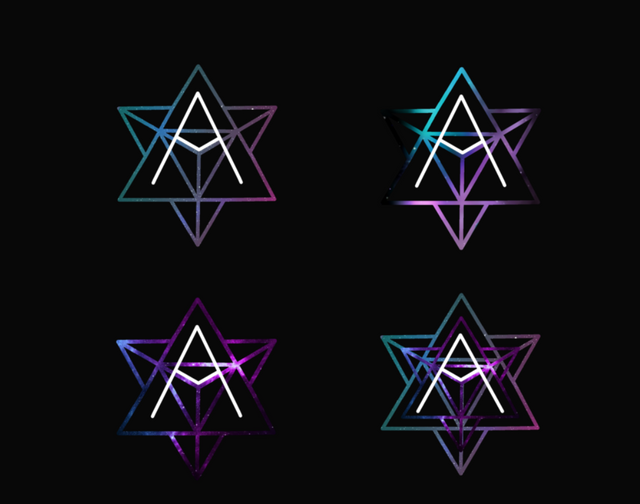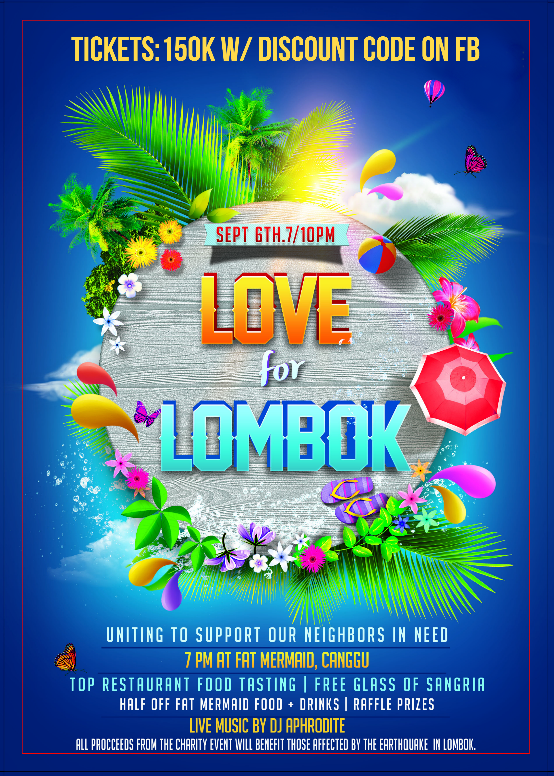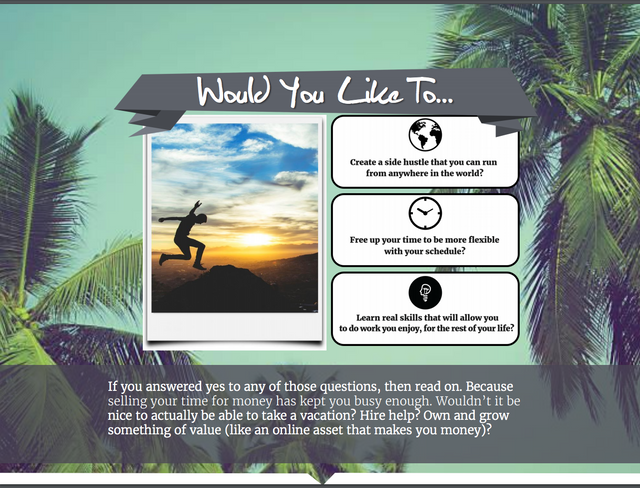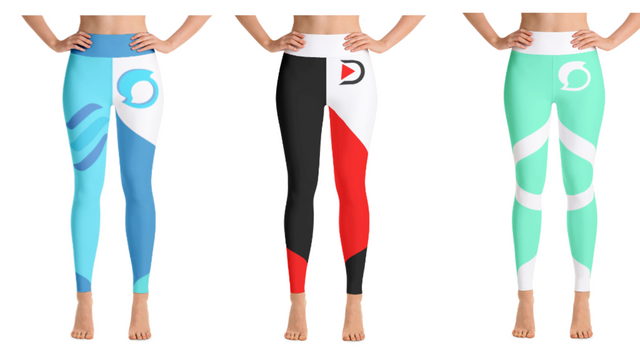 👍 I WILL PROMOTE YOUR LINK ONCE A WEEK FOR A MONTH 👊###
You want Mene referrals? Fine. I'll promote your link instead of mine.
You want to promote steem monsters to bring more users to the blockchain?
Alright. I'll promote your steem monsters link instead of mine.
One post per week for a month.

👕 I WILL WEAR YOUR SHIRT x 3 👀###
No, silly. Not the sweaty-pit shirt you're wearing right now.
I will actually design and make a customized shirt with a QR code that will link to your steemit profile.
Then, I'll wear it 1 day per week for 3 months.
Starts as soon as the shirt is finished being made.
I did x 3 because 3 steemians have a chance to win this one!!!!
Catch : This one needs a minimum of 8 steem because I need to also pay out of my pocket to get the shirt made after designing it.

Here's How The Raffle Works
😀 All winners will be picked from a random generator on the interwebz.
😃Send minimum of 1 steem to me with the memo "steem monsters raffle #1" or "steem monsters raffle #2" or "Free instagram." You get the picture.
😀1 steem = 1 entry. 5 steem = 5 entries. You can enter in as many raffles as you want. You can enter all 5 of them for all I care. I want everyone to have a chance to enter, even if they don't have a lot of steem to spare.
😀Speaking of no steem to spare...
...there IS another way you can get an entry besides sending me cash!!
You see, there's this amazing investment jewelry company called Mene.
They sell pure 24k gold and platinum jewelry.
Gold > paper money.
Platinum > paper money.
Gold's so good that people will sneak out of their house at night to go find it.
If you sign up through my referral link for Mene, I will get $5 credit towards a piece of pure gold jewelry.
You will get $5 also.
It's a win-win.
I got an entire pair of earrings because of referral links. Worth $104 USD!!
So What I'm saying is this.
If you don't have steem to spare, but want to enter a raffle...
And I will give you 5 raffle entries!! 😀
Because it's essentially the equivalent of sending me 5 steem/SBD at the moment.
Gold IS money. So I'll totally accept that as help towards getting me to steemfest.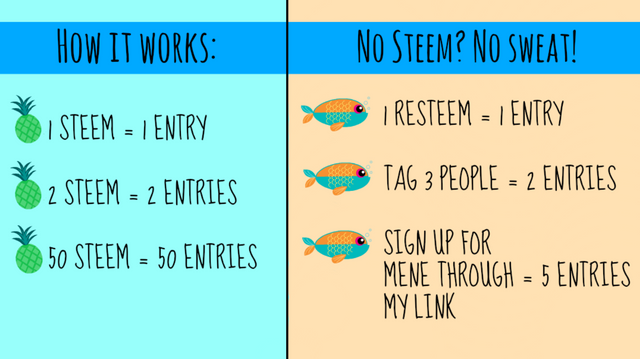 I accept SBD, too.
What day does the raffle end? 🍁
October 28!
What happens if I don't raise enough funds or for some reason can't make it to steemfest?💰
Ok, my plan then would be to save everything I raised for Steemfest next year, and/or one of the steem creators conferences that I know will be coming up soon.
Orrr, if my laptop keeps trying to murder me then I may have to use a little bit to get it fixed.
Or some laptop therapy so it can stop it's homicidal tendencies.
THANKS, YOU AWESOME STEEMIANS FOR HELPING SEND ME TO STEEMFEST!
P.S. If you resteem, I'll give you an entry as well! So let me know in the comments! If you tag 3 people, that's also an entry.