#3 Minnowhelper Writing Contest!!!!
Hello Steemians,
The #2 contest was a success, but there are some drawbacks that do not leave us satisfied. In Version #3 there are some changes in what we hope will help authors grow.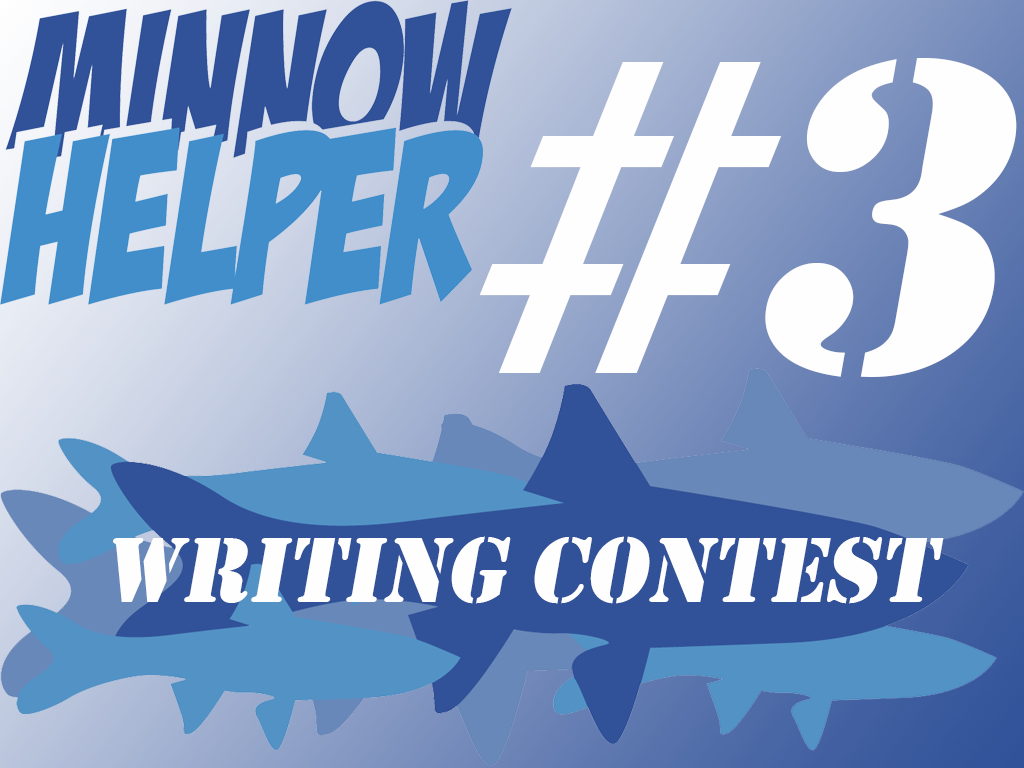 We created the account @minnowhelpercont to manage the contests. The funds that this account receives will be used to finance the prizes in the contests made by @minnowhelper. @Minnowhelpercont will receive donations from @minnohelperteam, from users blacklisted/flagged on @minnowhelper, or users who want to make donations to help other creative users who participate in @minnowhelper's contests.
Rules of the contest.
Write a Creative and Original Post (more than 500 words). Place the Link of your Post as a comment in this Post.

Vote this Post with 100%. This will help to finance the Prize funds.

Resteem this Post. This will help other users to take part in the contest.

Promote your Post with @minnowhelper.

Donate any amount to @minnowhelpercont to rise the prize (optional).

Who wins the contest?
Each user who fills the first 4 conditions to participate will receive an upvote from
@minnowhelpercont
. This means that this user will receive part of the prize when this post recives his Author reward.
How much is the prize?
With the donations that
@minnowhelpercont
obtains, the following will happen.
100% of the Balance SBD of the account of @minnowhelpercont will be distributed among the Participants who have fulfilled the first 4 conditions to participate in the contest. 100% of the STEEM in the account will be converted into STEEM POWER (this is to give a better vote in the future).
For example: if the account @minnowhelpercont has a balance of 15 SBD and 10 users met the conditions. Then each user will receive 1.5 SBD when the contest ends.
Note: if you want to know the balance of @minnowhelpercont click here
At this point, we would like to thanks all users who use @minnowhelper daily and especially those who participate in the contest. Good luck to you all.
Happy Bidding & Have fun!
The @minnowhelper team.
Do you know, you can also earn daily passive income simply by delegating your Steem Power to @minnowhelper by clicking following links: 10 SP, 100 SP, 500 SP, 1000 SP or Another amount