Welcome
Welcome
Welcome!
Welcome, one and all, to the greatest punnery in the whole of Steemit-dom!
I am your not-so-humble puntender, @improv!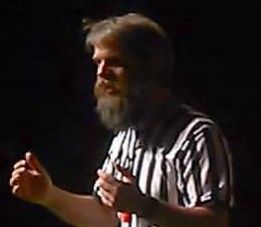 Everybody say, "Good evening, Puntender!"
Pause for response
Good evening, folks, and an especially knowing wink to my fellow freewriters! Hi @freewritehouse! We're an official project of you!
Most of you know why you're here. For those of you who don't, I have a handy-dandy guide to punning right here:
https://steemit.com/contest/@improv/puns-and-prizes-learn-to-pun-easy-fun-anybody-can-be-a-hit-at-parties
Last week, we had some outstanding puns on a hot topic (though none were about Hot Topic)
Here are last week's puns: https://steemit.com/contest/@improv/free-puns-get-your-free-puns-punday-monday-39-a-freewritehouse-project-prizes
Here are your winners!
First up:
POCKET Choice awards!
https://steemit.com/pocket/@improv/pocket-friday-for-punday-monday-39
@Acolucky is our clear winner! Congrats!
The folks in the POCKET Choice winner's circle are @miniature-tiger, @lilygolightly, @chrisroberts, @stinawog, @doctorcrypto, @heroic15397, @littlescribe, @diebitch, @acolucky, @ablaze, and @paul.atreides.
Next up:
Our Best Video Pun
No entrants...
And finally:
Best Overall Pun (not to be confused with an overalls pun...)
Goes to @Viking-ventures for teaching us about chickens and telling a story that chills us in our bones...
Congrats to the winners!
You all win an upvote from me on a post of your choice, plus an @tipu tip on that same post!
This week, participate by making a pun (see the how-to above) on this topic...
SPRING!
As in,
Why do fish people fight in the spring? Because at this time of year we're finally getting War Mer.
YES
I have faith that you can do better!

Click the graphic to join the fun