Nominate an underrated steemian and you both could split the SBD rewards of this post 50/50!
Every valid entry gets a complimentary upvote from yours truly as well.
What constitutes as a valid entry?
You simply have to follow the rules. They're easy. But you gotta start by reading them.
What constitutes as an underrated steemian?
Anyone that posts good content, but has not been getting the attention or rewards they deserve.
Artists, poets, photographers, philosophers, chefs, educators, nice folks who do nice things, you name it. I encourage you to search the #introduceyourself tag, if you're stumped on who to nominate. Let's give them a warm welcome and a little boost to get them going!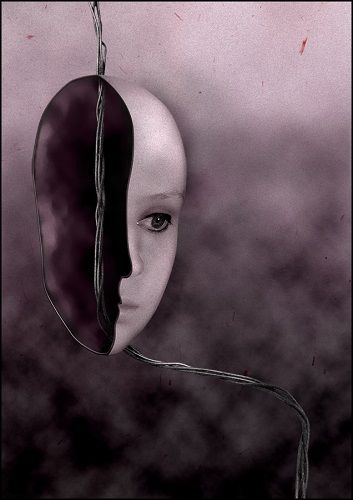 [This is an image taken from @patschwork's page, a great example of a highly underrated steemian. Please check her out and show her the love she deserves. Since I am not allowed to nominate anybody, she's up for grabs. First come, first serve!]
What's the point of this?
I want us to all support each other, and not just ourselves. I want us to actually enjoy the content we consume on Steemit, and to be able to reward the creators with more than just our one tiny vote.
So here's how it works:
1) Find an underrated steemian(not yourself), copy and paste one of their images, an excerpt from their writing, or just a little blurb about why you think they're great, with a link to their recent blog post or profile.
2) Upvote this post.
3) Resteem this post. (This is optional, but crucial for increasing exposure for the contestants and the reward pool)
4) Follow me. (Also optional, but it'll keep you in the loop for future contests)
5) Check out the other underrated steemians in the comments! Follow them, support them, give them a pat on the back for being awesome! (Optional as well, but that is the whole point of this contest. It's not just about the money)
After 7 days, the winner will be chosen at random. They will receive half of the SBD portion of the payout, and their nominee will receive the other half. Curation rewards still go to the curators. I will be keeping the SP portion, so that my complimentary upvotes will get bigger and bigger.
If you choose not to enter, but wish to support the cause, your upvote is still greatly appreciated.
In case you're just jumping on this train, here's what you've missed:
Artist Showdown
Fundraiser to help our winner @zachnewell bounce back from a tragic accident
Photographer Showdown
Congrats to @zachnewell (get well soon), @zanexavis, and @mada, the winners of my past contests. And good luck to everyone!