Hooray Readers! Bringing yet another fun and crazy video to the community - Mr.P on Video!
---
Hello, hello Steemians, dTubers and any other Monsters out there! It's been a while that friends have been asking me about how I record my voice while cycling and how do I avoid all the wind noises.
For that reason I've decided to record a video with all the steps on my voice recording; from the way I improvised my lapel microphone for free, passing to how I actually record on my cellphone, to the merging part. Unfortunatelly, I have to inform you that the full video became to long, so I'll present it in two separate videos.
On this first video I'll show you my own microphone and give you ideas so you can DIY something similar, you'll also hear a glimpse of how it works and the way I clip it to my shirt. Next video, that I'll release still this week, we'll continue through the whole proccess of audio recording for vLog/Bicycle vLog. Enjoy!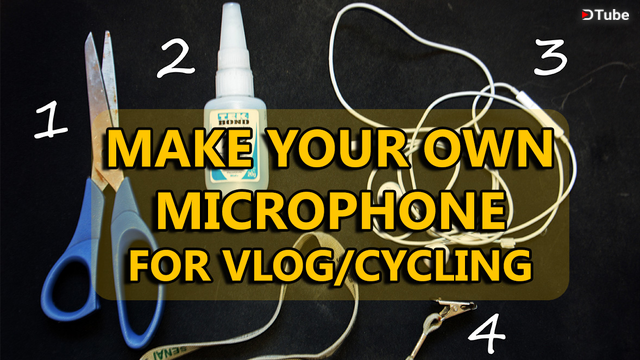 ---
Video Summary
You'll basically see:
Ideas on a DIY lapel microphone;
How I made mine;
Tips for your own microphone construction;
How to clip it to your shirt.
Construction Summary
Just in case you are not in the mood to see my face, Hah, I'll summarize it here in pictures. It's very simple and the quality can be way better than the internal camera microphone - at least for something so inexpensive.
Material/Tools needed
(1) Scissors
(2) Super glue
(3) Old pair of cell phone earphones
(4) Clip (can be a plastic one for papers or those ones out of a name tag)
Old headsets/microphone sponge (optional - not in the picture)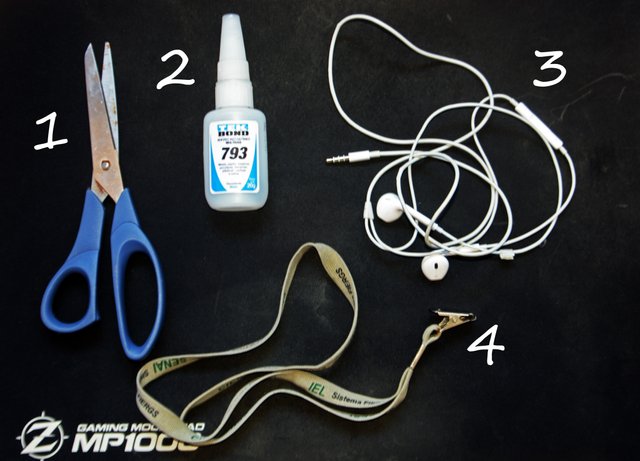 Click Image to Enlarge!
---
---
---
As you could see this is as simple as it can be, and inexpensive too. I made my microphone for free by collecting materials I had laying around the house and it works pretty well for my needs.
Just in case you are not really into DIY small projects, you can search a cheap lapel microphone, just make sure it has the 4 bands on the jack, othewise you'll need and adaptor to use it on your cellphone (which will be showcased on the next video.
If you want to see how I record and merge the sound on the video, stay tuned for the next episode, where we'll see step-by-step the cheapest proccess to voice recordings.
If you liked this post, please, consider leaving your upvote for a hot coffee.
~Love ya all,

---
Disclaimer:
The author of this post is a convict broke backpacker, who has travelled more than 10.000 km hitchhiking. Following him may cause severe problems of wanderlust and inquietud. You've been warned.
---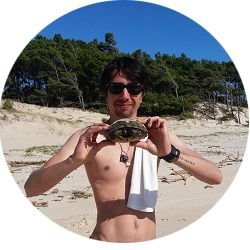 I'm Arthur. I blog about Adventure Stories, Brazil, Travel, Camping & Life Experiences.
Follow me to stay tuned for more craziness and tips.
You may also want to read:
[Blog #42] Challenge: Get To Know Me
Monday Morning Quote: "Travel is not a reward for working it's education for living"
[vlog # 11] Bike Vlogging | Pastel | Steem Hangover
[Blog #41] Run Forest Run | 40 km MTB | Back to Actifit
[Blog #40] Steem Abstinence | Interaction | What have you done on your 'Steem Holidays'?
CO-FOUNDER AND CURATOR ON:

A PROUD MEMBER OF: