Colorchallenge TuesdayOrange: Jack-o-lantern
Click on image to zoom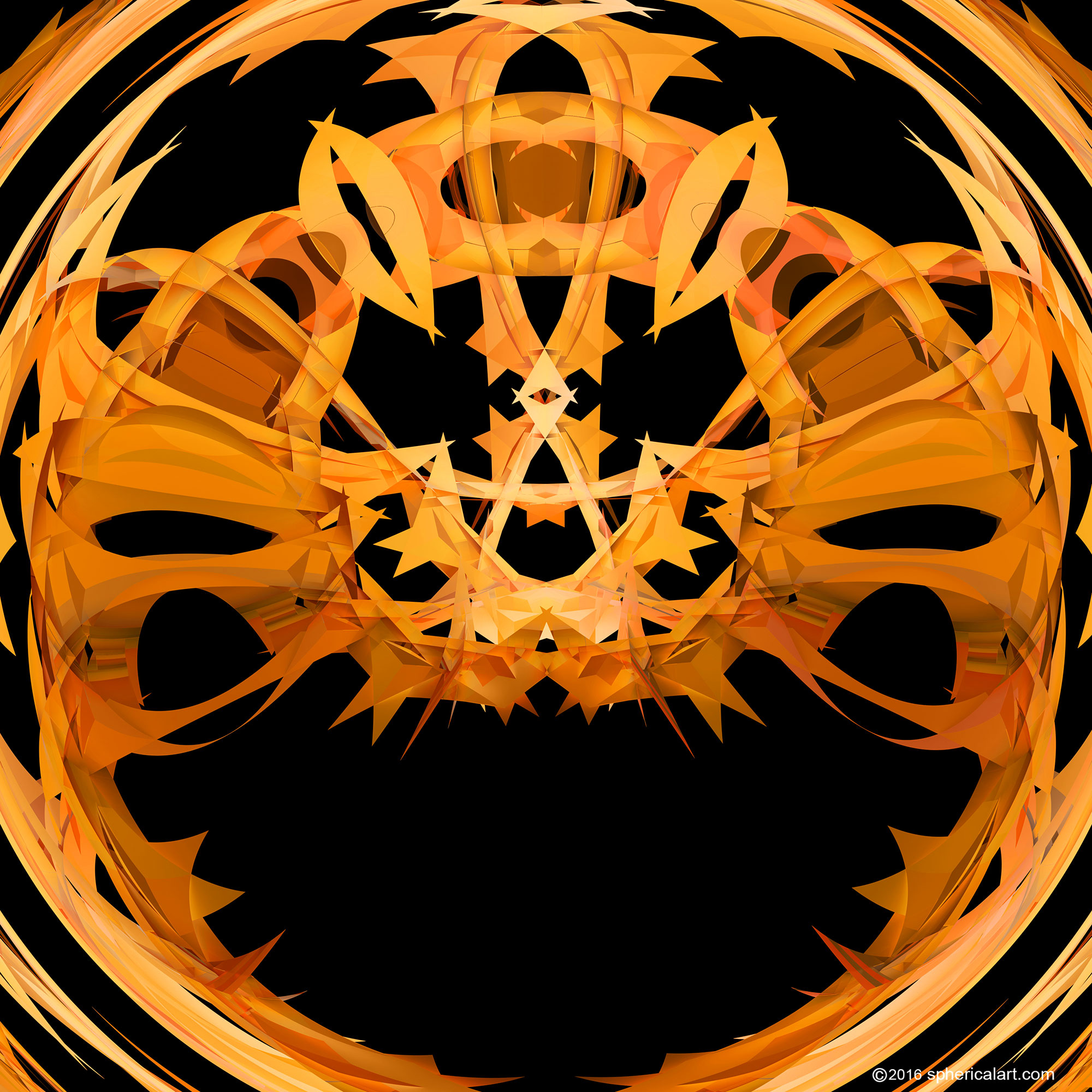 One year when we lived in the foothills of the Sierras in Northern California, I decided to try growing some giant pumpkins. We lived at the end of a rural road that bordered state wilderness land, and our summers had long days of sunlight. I bought special seeds for them and read about how they are grown. I prepared the mounds of dirt, fertilized and watered faithfully. I put a wire fence around them too. The leaves were huge and the vines were sprawling! The plants took up a lot of area and I had to enlarge the surrounding fence. They had grown to sizes that I could no longer pick up - over a hundred pounds!
One night, when the moon was full, a black bear came into our yard. I never saw him, but he left his mark. Each pumpkin had a big hole in the side surrounded my bites obviously made with huge teeth. On both sides of the holes were large claw scars - made when it gripped the pumpkin to take a bite! The bear had eaten out the insides of them all!
When I made this #ColorChallenge image for TuesdayOrange, I thought about that bear. I doubt even this Jack-o-Lantern face would have scared it.
---
This image was made with a camera inside a 3D sphere. I call this type of art Spherical Art.
This art was previously posted by me on Twitter and Instagram. Here are links to my accounts:
Twitter: http://twitter.com/spherical_art
Instagram: http://instagram.com/sphericalart
Links to my previous #ColorChallenge posts:
3-26-18 MondayRed
3-25-18 SundayPurple
3-24-18 SaturdayIndigo
3-23-18 FridaySkyBlue
3-22-18 ThursdayGreen
3-21-18 WednesdayYellow
3-20-18 TuesdayOrange
3-19-18 MondayRed
3-18-18 SundayPurple
3-17-18 SaturdayIndigo
3-16-18 FridaySkyBlue
3-15-18 ThursdayGreen
Let me know what you think!