#ColorChallenge TuesdayOrange: High Tide in the Black Sea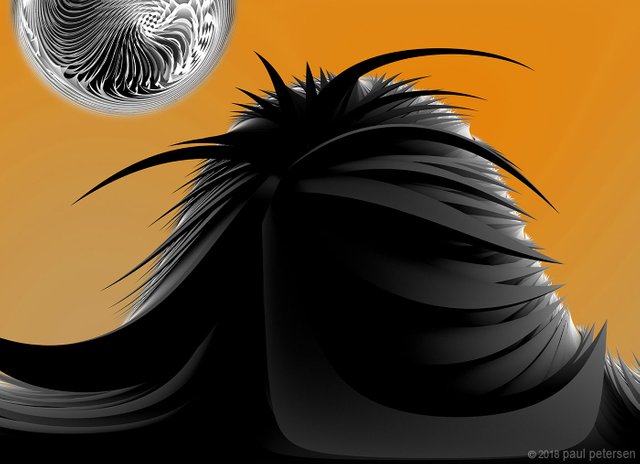 Believe it not, this image was made from a simple grouping of of tall pyramids in a 3d modeling program. Most of the work was done with special cameras. In my next post or two, I'll show my set up and some other images made with it. Follow along with me if you're interested, and upvotes are always appreciated!
This art was previously posted by me on Twitter and Instagram. Here are links to my accounts:
Twitter: http://twitter.com/spherical_art
Instagram: http://instagram.com/sphericalart
Previous #ColorChallenge posts:
3-19-18 MondayRed
3-18-18 SundayPurple
3-17-18 SaturdayIndigo
3-16-18 FridaySkyBlue
3-15-18 ThursdayGreen
Let me know what you think!