Ou est-ce plutôt un banc?
Or is it rather a bench?
---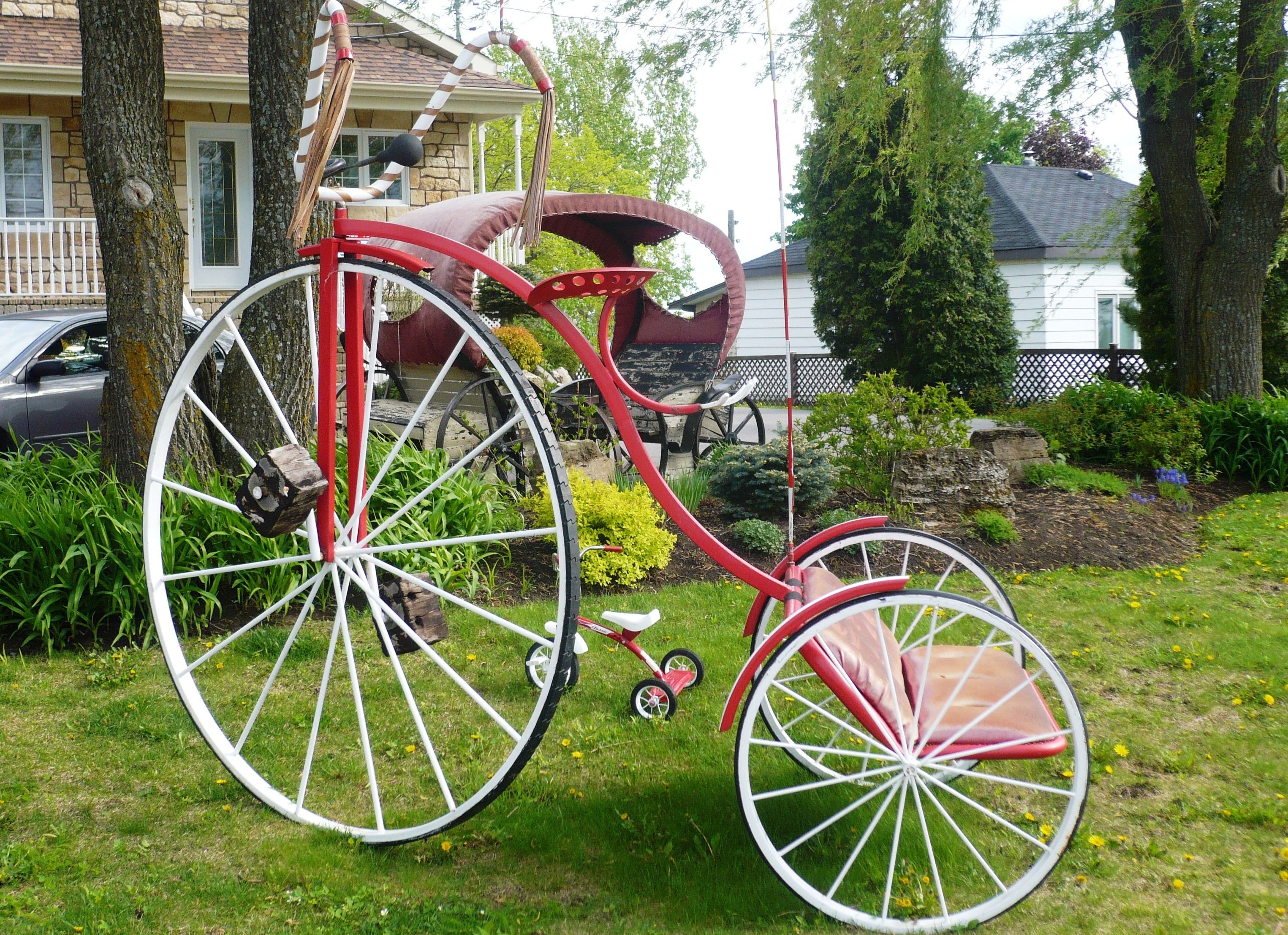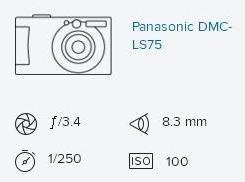 ---
Peut-être que c'est les deux, j'imagine que cela dépend de qui l'utilise, selon si c'est un géant ou simplement des humains.
Maybe it's both, I guess it depends on who is using it, whether it is​ a giant or simply humans.
---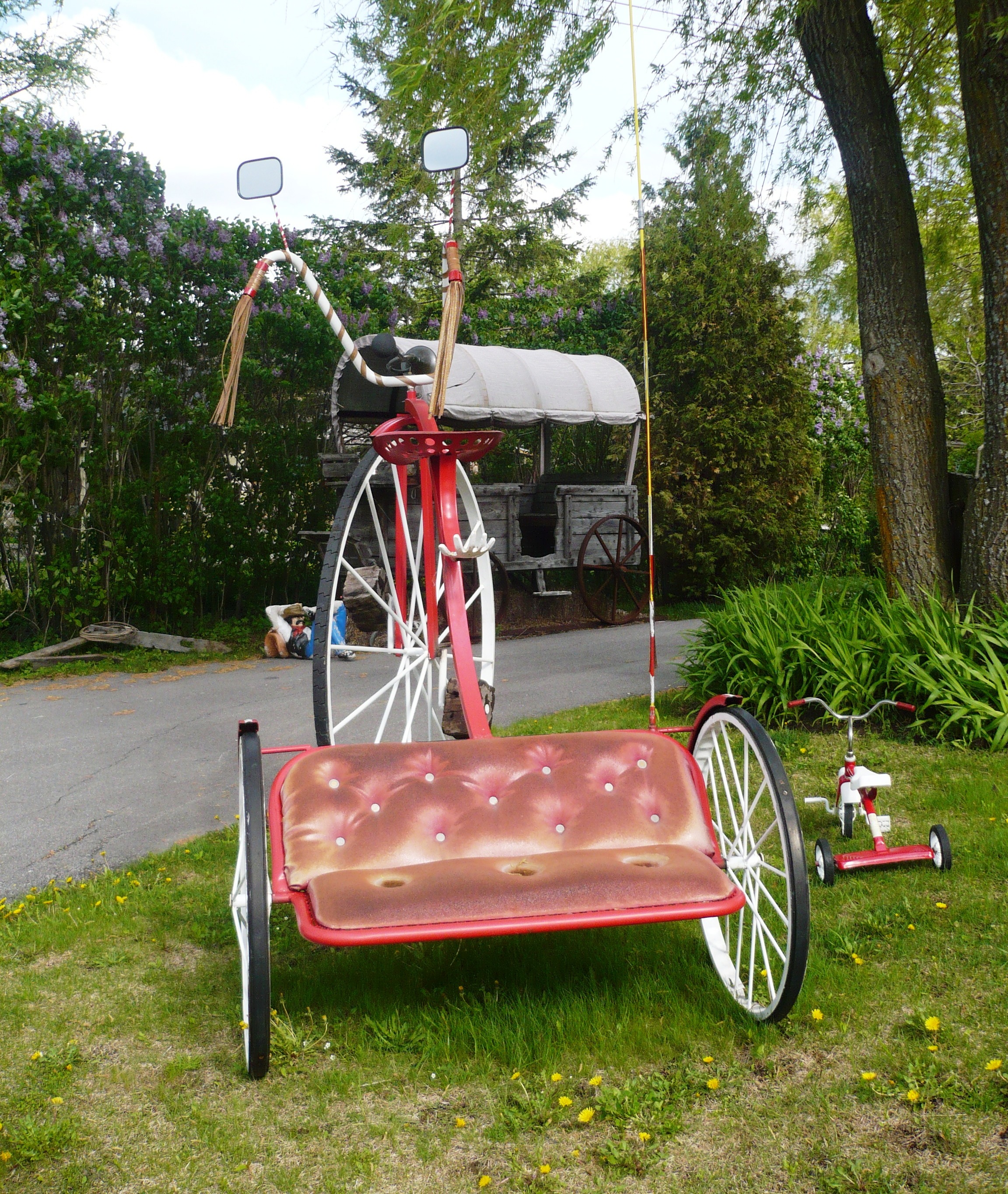 ---
Ce tri-banc-ycle a été apperçu sur une propriété privée, alors je préférerais ne pas dévoilé l'endroit précis où il se situe. Tout ce que je peux dire, c'est que je l'ai trouvé tout près de Saint-François (Laval), Québec, Canada.
This cool tri-bench-ycle was seen on a private property, thus I would prefer not revealing its specific​ location. All I can say, it's that I found it somewhere in the general area near Saint-François, Laval, Quebec, Canada.
---
Voici un plan rapproché de ce qui se trouve derrière le tricycle.
Here is a close-up of what lies behind the tricycle.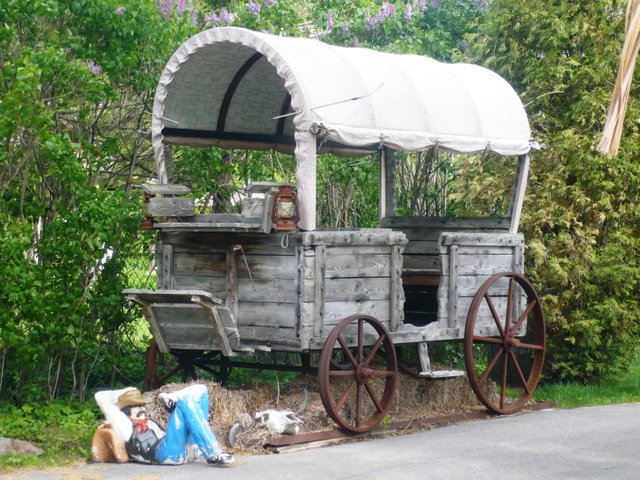 ---
Et voici un autre magnifique chariot stationné quelque part ailleurs dans le quartier.
And here is another beautiful wagon parked elsewhere in the neighborhood.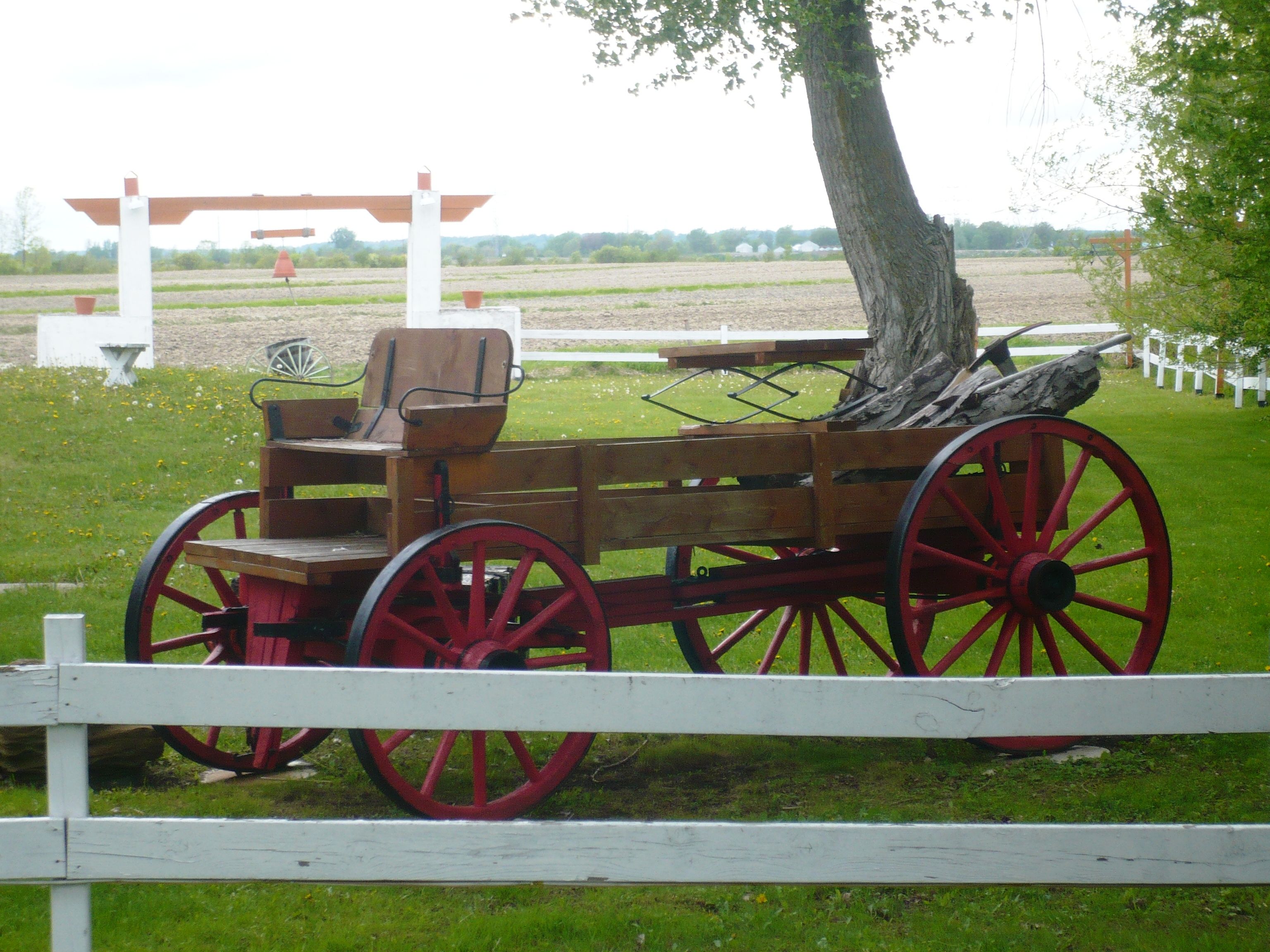 ---
---
All of my other #ColorChallenge:
ColorChallenge SundayPurple - Chelsea Market
ColorChallenge SundayPurple - Haunted House
ColorChallenge MondayRed - BMO Field
ColorChallenge TuesdayOrange - The Big Orange
ColorChallenge WednesdayYellow - Flowers Mix-Up (En) / Mélange de Fleurs (Fr)
ColorChallenge WednesdayYellow - Snail Fail
ColorChallenge ThursdayGreen - Complexe Desjardins
ColorChallenge FridaySkyblue - Haitian Market Painting / Peinture de Marché Haïtien
ColorChallenge FridaySkyblue - Queue de Poisson Bleue / Blue Fish's Tail
ColorChallenge SaturdayIndigo - Iris versicolor
---
---

Banner made by @rocking-dave | Logo made by @baus85
---
---
Come take a look at Team Canada & Steemit Bloggers by clicking on the following banners.
---
---

Banner made by @bearone
---
---