Inculcating Book Reading Habits in Children helps develop their Focus and Attention span
I remember as a Child I was very fond of reading books and the books which had visuals was all the more exciting. Specially the pop outs of characters from the comic books was something I enjoyed the most. The fairy tales books was something I would not stop reading. I would cover up myself and read with a small light hiding myself in the bed cover. As I grew up the habit of reading also started getting stronger and stronger, which I feel has helped me develop a lot mentally.
But in the recent times I see that not many children have connection with books and reading. There is a sharp decline in the number of Children who have interest in reading. It is a sad thing. I personally believe that reading does help develop a lot of mental abilities for children.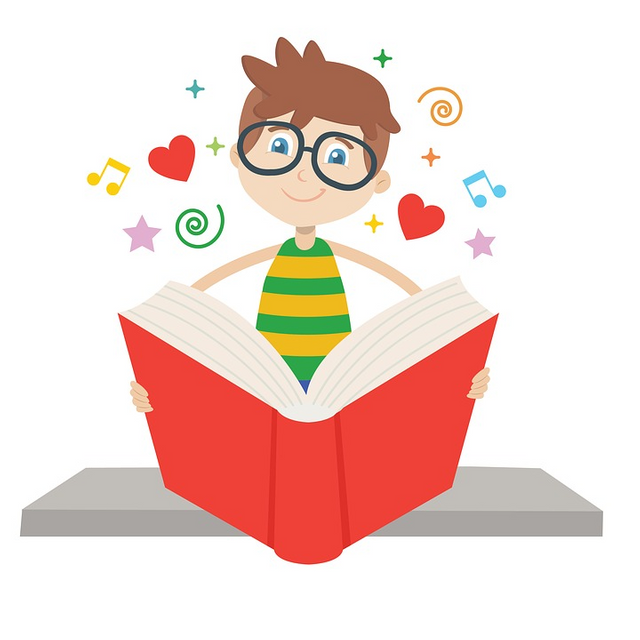 Source
As walking is an exercise for the body so is Reading an exercise for the Brain. In today's time we are technologically driven people so Reading has also shifted from Hard cover books to Kindle and ebooks which is not wrong as far as the Reading practice continues, but reading a book has it's own benefits over reading an ebook.
The difference I find in ready a paper book vs. a ebook is that I have observed in reading ebooks the attentions drifts very fast, you sometimes skip on content and get onto something else. The focus on reading gets lesser compared to reading a Paper book. The other major reason is reading ebooks for very long can strain your eyes and may not be good in a long run, specially for children who start doing it at a very young age.
But overall inculcating the reading habits is very important for Children for their Mental growth.
The few benefits of Reading are;
Reading a variety of books help increase knowledge
Helps in improving vocabulary and language.
Helps in bringing focus and attention.
Higher Intelligence level
Memory Improvement.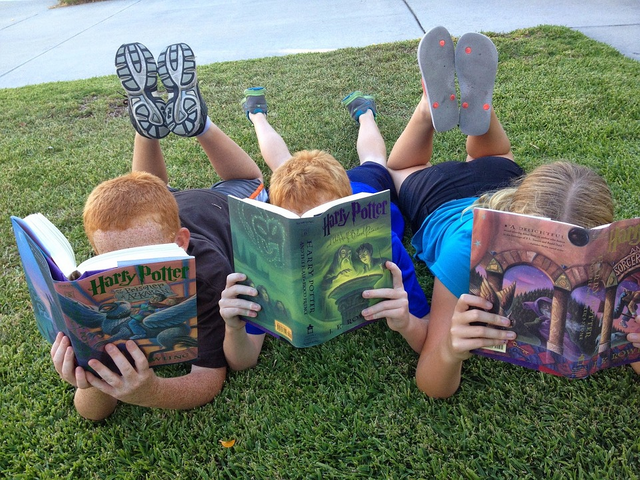 Source
Also I feel when parents and children read together there is a special bond that develops. When my son was young every night we used to remove sometime for story telling. some days I used to read and narrate to him and some days I would encourage him to read and narrate and I could see the difference in his concentration levels building up. We always had some time during the day allotted for reading. Then as he grew up in his teens he somewhere left the practice and I also could not keep up to it due to heavy work schedules. And then again in the last few years I picked up on books and then he too got motivated to start getting on to reading again. I could see how as parents we can influence our children.
Reading activity should not be forced to children, it should be something that can be introduced to them. If we force them to read whatever they read will never be absorbed by them. Having a small space to set up as a Library at home with a variety of books applicable to the Child's age is one good idea to develop reading habits for children. When there are variety of books at their disposal it will increase their curiosity to read, but if there is nothing around they will never feel encouraged.
Reading is a fun activity and it should not be made very serious. So having books applicable to the Child's age or having books with topics that interest them the most will encourage them to read. Once the habit of reading sets in automatically they increase their periphery. A good book is like Magic in the hands; where you can jump through time and space exploring new realms and being away from the mundane.

Thank you for visiting my blog.

GIF Courtesy
@enginewitty
😍😍
My other blogs of Interest
---
---
Member of
---
| | |
| --- | --- |
| Supporting People Who Help Make The World A Better Place @ecoTrain | |
---