It's Official: Fastest Car In The World is KOENIGSEGG AGERA RS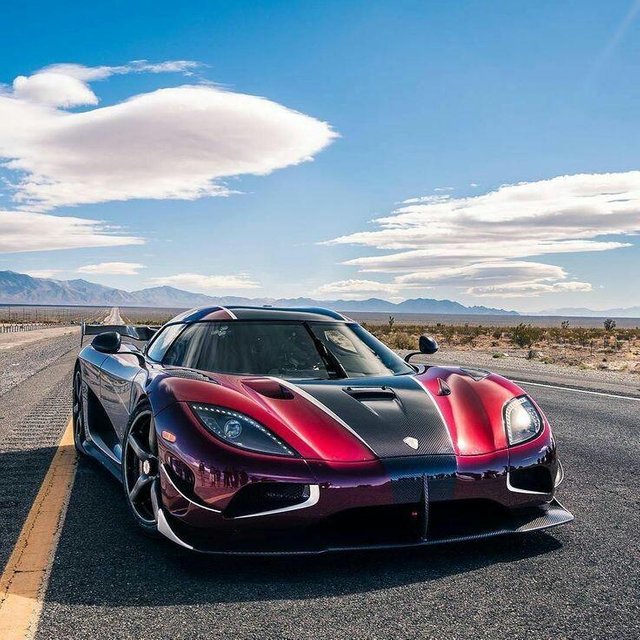 The New World Record Holder Koenigsegg Agera RS @ 277.9m/hr
Hey Steemians, just wanted to share with y'all the current news from the Automotive world.
Yesterday in the US on the Nevada State Highway 160 the the Police closed an Eleven mile patch of the highway then Koenigsegg Automotive led by its Owner Christian Von Koenigsegg broke the world record for the fastest car on the planet with their Koenigsegg Agera RS. The record was done by 2 runs, one with tailwind run and other with the headwind run, the two are added up and divided to get the official World Record. The Koenigsegg Agera RS hit 284.6 miles/hr with the the tailwind run which is 464 km/h. Against the headwind run the did car did a 271.9 miles/hr which is 443km/h, adding the two and dividing the Koenigsegg Agera RS did a whopping 277.9m/hr or 453km/hr.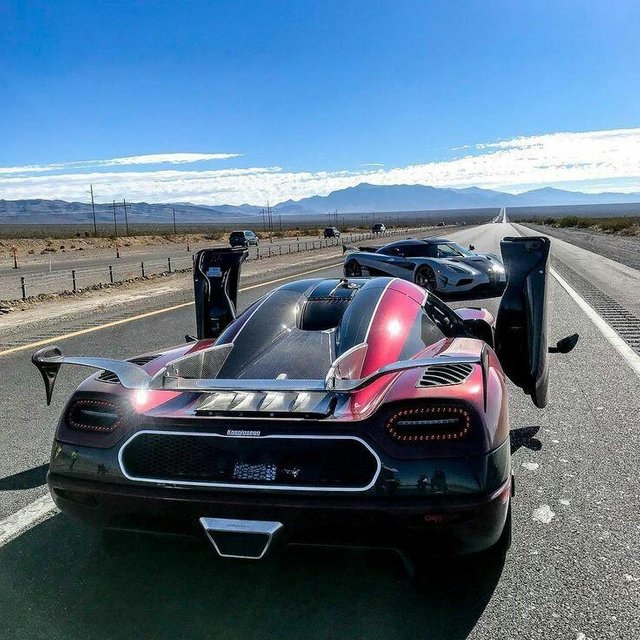 KOENIGSEGG AGERA RS the exact car that broke the world record.
The Bugatti Veyron Supersport series had held the official World speed record around 265m/hr for long, unofficially the Koenigsegg Agera smashed that record a while back as did the Hennessey Venom GT at 270m/hr.
Koenigsegg Automotive after breaking the speed record went on to break the record of 0-400-0km/hr which was set by Bugatti Chiron around 5- 6 weeks back. This record is when a car accelerates from a stand still and hits 400km/hr then brakes to a complete standstill. The Bugatti Chiron did it in 42 secs and the Koenigsegg Agera RS blew that record to smithereens by setting its own of 33.9secs. The Owner of Koenigsegg Automotive Mr Christian Von Koenigsegg is building such supercars with a total networth of his company around $110 million while comparing to his competitors of huge companies such as Ferrari, Lamborghini and VW which owns the Bugatti brand have net worths around a $billion atleast. So you see friends doesn't really matter how much you have but how determined and focused you are at anything.
Check out the video of the world record being broken here below:
YouTube Video courtesy of the
STRAD MAN
Channel on YT.
Thanks for reading and hope you guys enjoyed this, wish you a great Sunday and a productive & positive week ahead.
Cheers & KEEP ON STEEMIN