Always during the Retromobile Sale next week, RM Sotheby's will auction this beautiful 1959 Jaguar XK 150 3.4 Drophead Coupé for about €100,000; the best of Jaguar : sporting and confortable in the last iteration of the XK.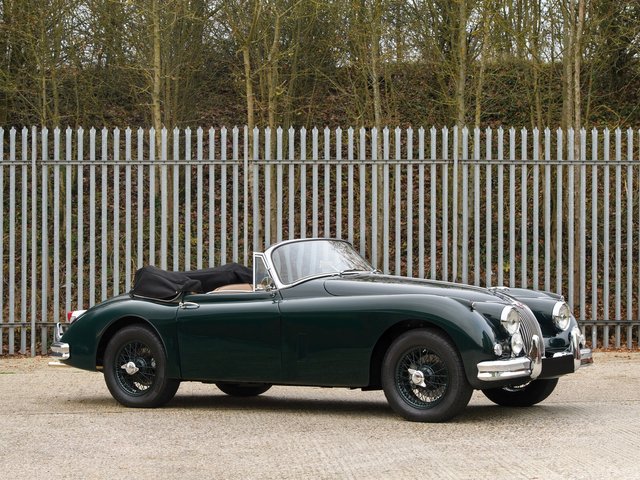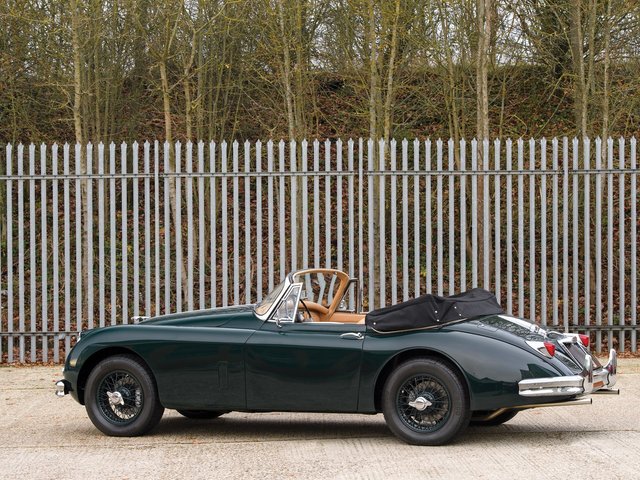 History of the Jaguar XK 150

The Jaguar XK 150 was announced in England in 1957 in order to meet US demand for more comfortable sports cars. The XK 150 uses a wider body and floorplan than its predecessor, the XK 140 (Old post about XK 140 Drophead Coupé ).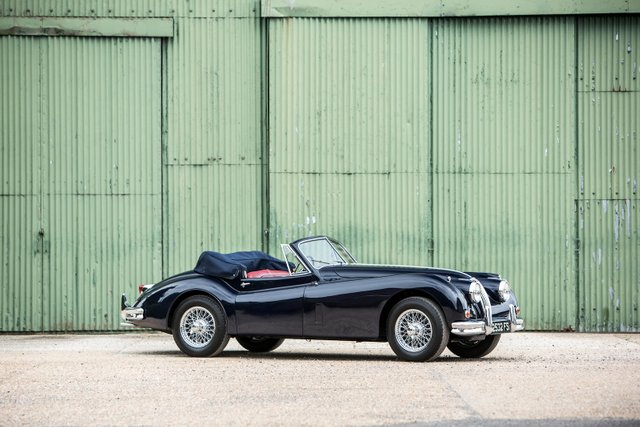 1955 Jaguar XK140 Drophead Coupé (Bonhams)
Jaguar added Dunlop disc brakes at all wheels for the first time on a series-production car. Three different coachworks was available :
fixed head coupé (FHC),
drophead coupé (DHC),
roadster or open two-seater.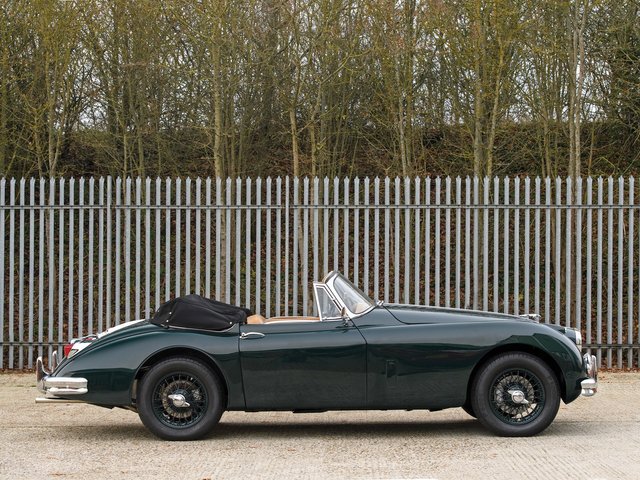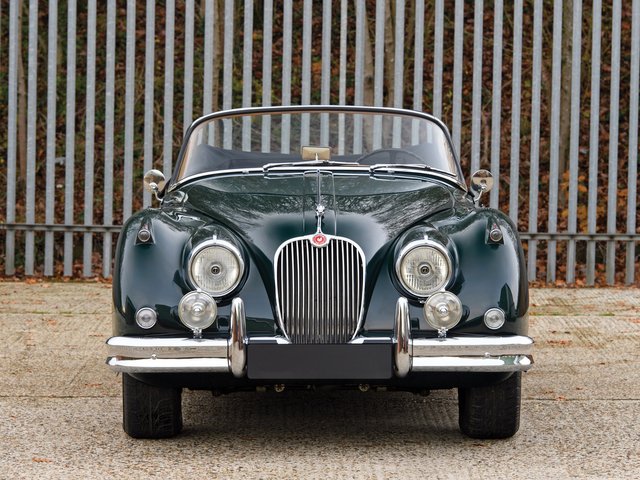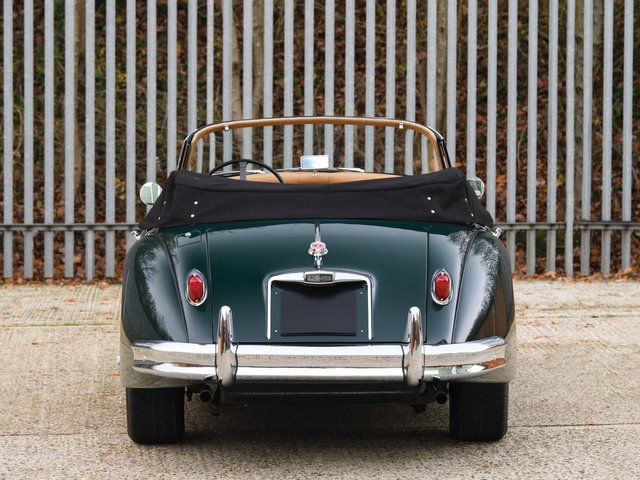 Specification

The Jaguar XK 150 has a 3.4 litre DOHC straight-6 XK engine producing 180 hp at 5750 rpm.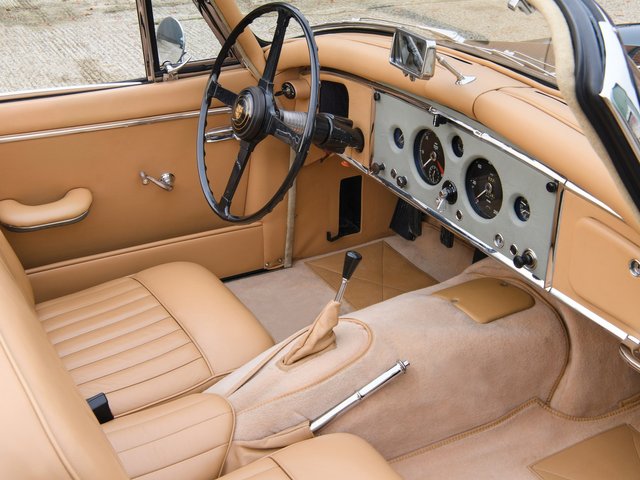 This model, finished dark green over tan, is original left-hand-drive with Laycock de Normanville overdrive and was fully restored 5 years ago. Very nice...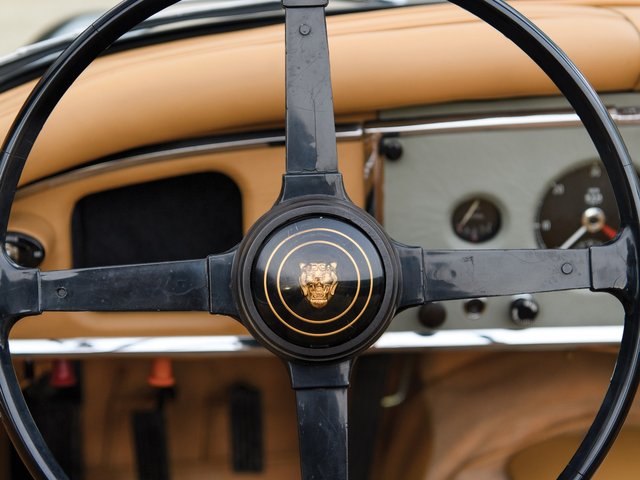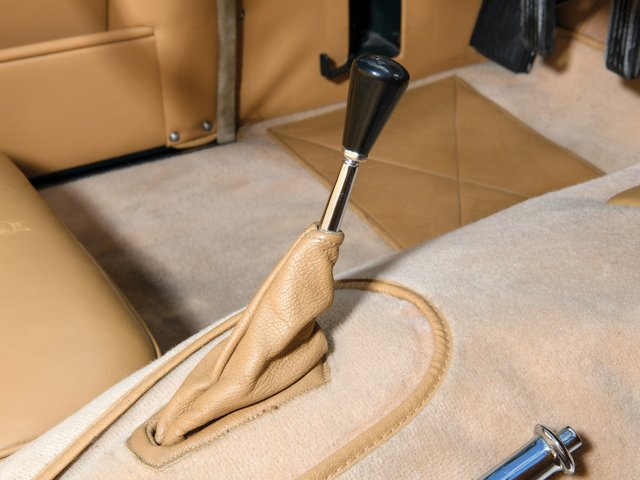 Lot Auction

| | |
| --- | --- |
| Date : | 6 February 2019 |
| Place : | Paris, France |
| Price : | €100,000 - €130,000 |
| Link : | RM Sotheby's Paris |
Another great lots during this sale :
| | | |
| --- | --- | --- |
| Delahaye 135MS Coupe | € 300,000 | More |
| Bizzarrini 128P Barchetta | € 175,000 | More |
| OSCA 1600 GT2 Coupé | € 125,000 | More |
| Bugatti EB110 Super Sport | € 125,000 | More |
| Fiat 2800 Berlinetta (Touring) | € 200,000 | More |
| Delahaye 135 M Cabriolet | € 250,000 | More |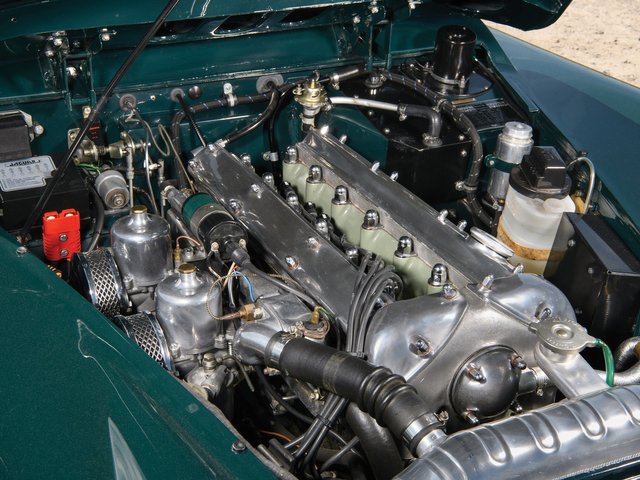 Sources
RM Sotheby's Paris
Lot : Jaguar XK 150 Drophead Coupé
On Wiki :
Jaguar XK 150
Laycock de Normanville overdrive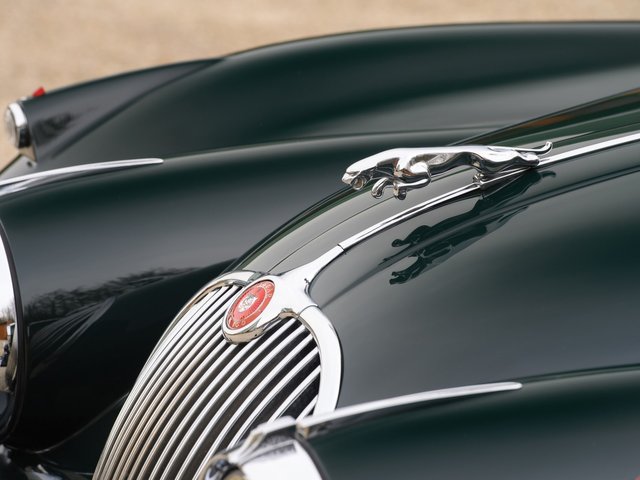 Last Posts on Car
Delahaye 135 M Cabriolet
Fiat 2800 Berlinetta
Bugatti EB110 Super Sport
Lister Jaguar Costin
Land Rover 110 by CoolNVintage