I'm not a fan of Hot Rod but I'm always stunned by the talent and the creativity of the people who modify them to make them road beasts.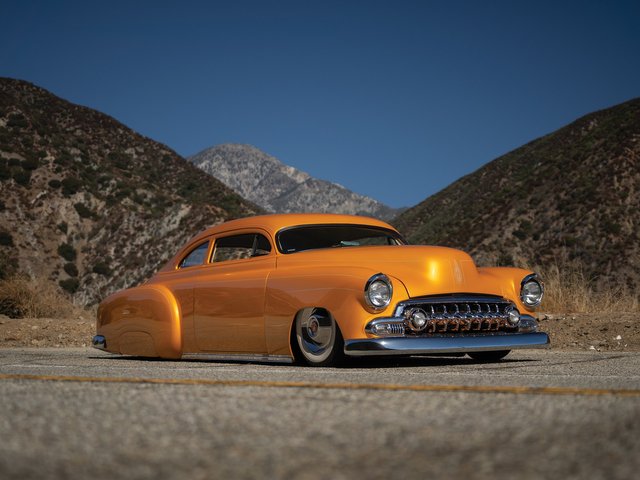 This 1951 Chevrolet Coupe Custom will hit the auction block in Abu Dhabi in the end of November through RM Sotheby's.
Perfect for Halloween with its Butterscotch paint and the skulls in the interior... Trick or treat.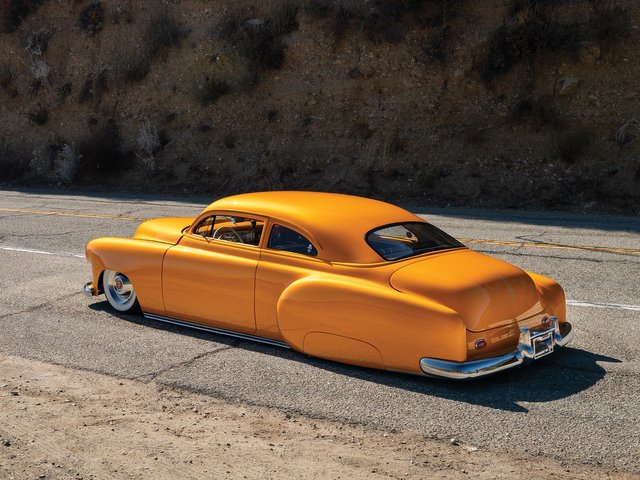 History of this Chevrolet Coupe Custom

This Chevrolet Coupe Custom is a Hot Rod (modified classic American cars with upgraded engines for faster speed) based on 1951 Chevrolet Deluxe. But everything has been removed (door handles, fuel filler...) and the chassis replaced by 70's Chevrolet Camaro.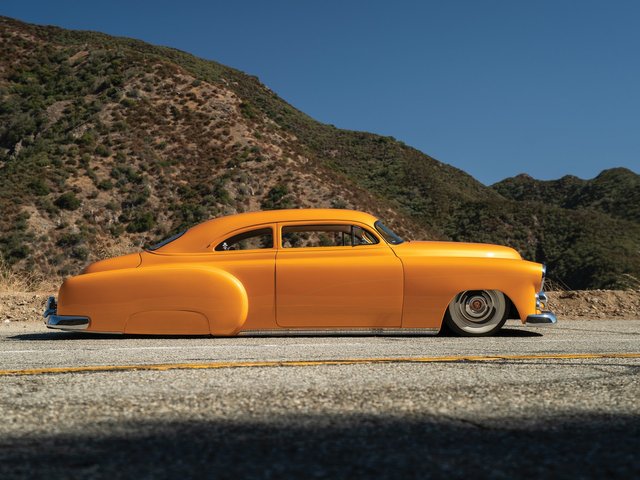 The body is as low as possible on the chassis (It must be difficult to drive to certain places. I don't know if Google Maps has the option flat road). And the upper part was also chopped of almost 18 cm (7 inches) in order to give this appearance.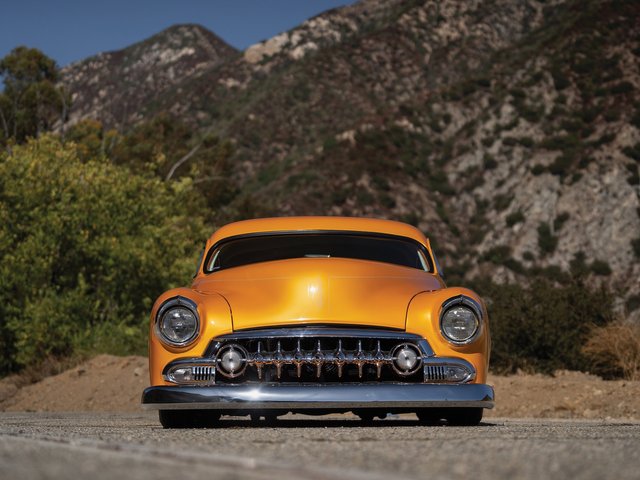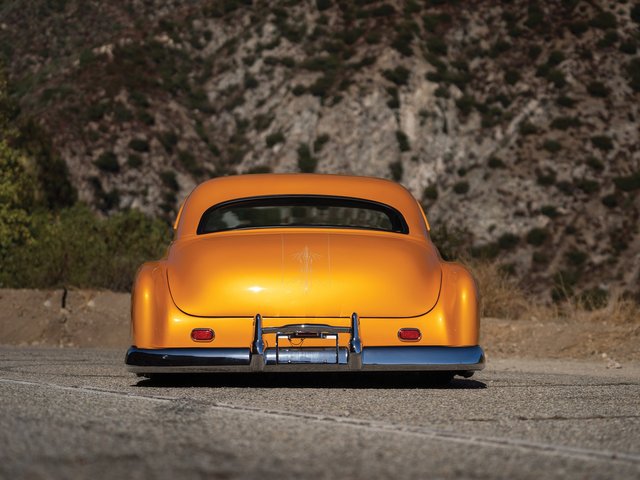 Specification

This model has a GM 350 cu inline V8 engine.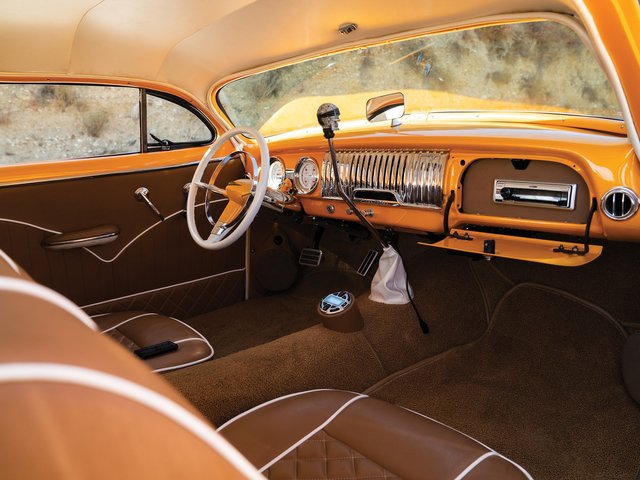 This custom is finished Kolor Butterscotch Kandy paint, perfect for Halloween. In the interior, the seats are in tobacco-brown quilted leather. Many great looking details as the Loka gear stick and white gauges by Dolphin.
Do you dare to drive this car ?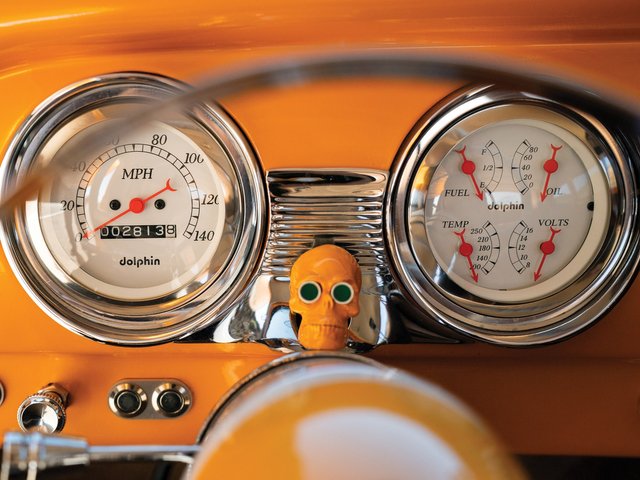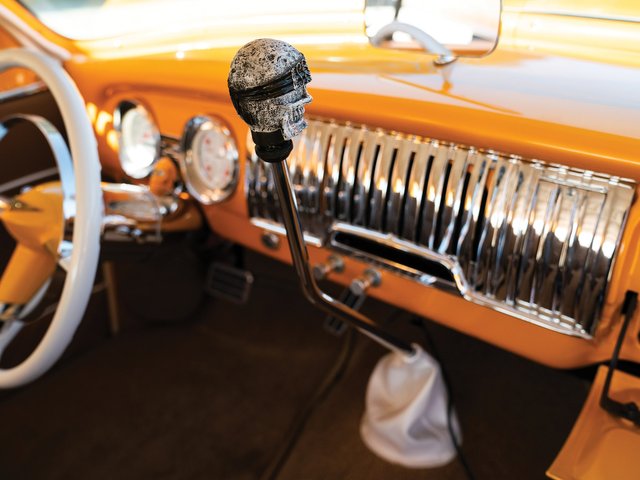 Lot Auction

| | |
| --- | --- |
| Date : | 30 November 2019 |
| Place : | Abu-Dhabi |
| Price : | N/A |
| Link : | RM Sotheby's |
During this sale :
| Model | Estimate Price | + |
| --- | --- | --- |
| Mercedes G63 AMG 6*6 | N/A | More |
| Pagani Zonda Aether | $US 3,500,000 | More |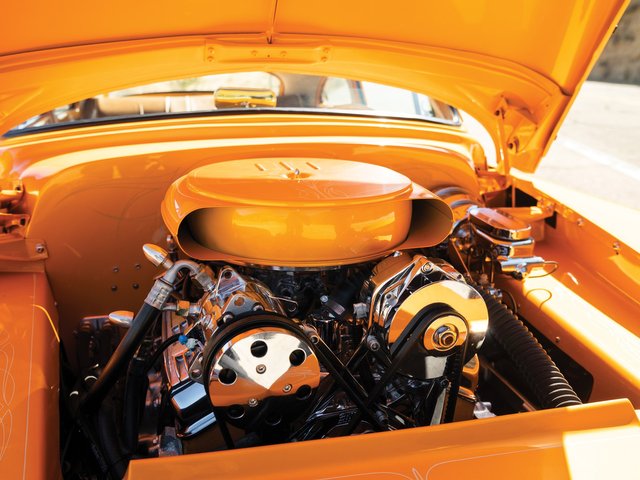 Sources
RM Sotheby's Abu Dhabi
Lot : Chevrolet Coupe Custom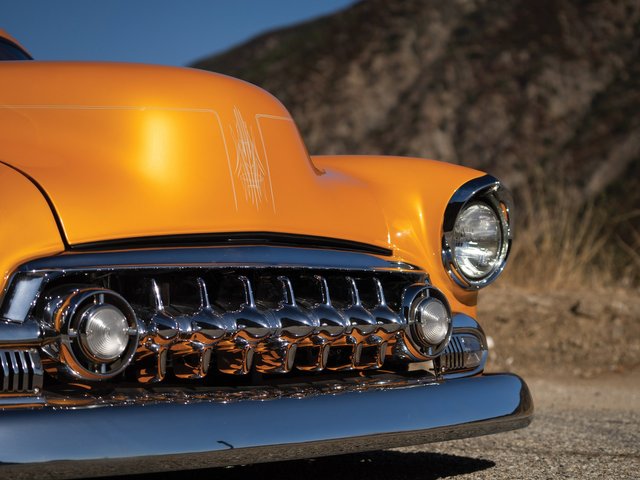 Last Posts on Car
Pagani Zonda Aether
Porsche 356A Emory Outlaw
Maserati Ghibli 4.7 Spyder
Aston Martin DB6 Volante
Maserati 3500 GT Spider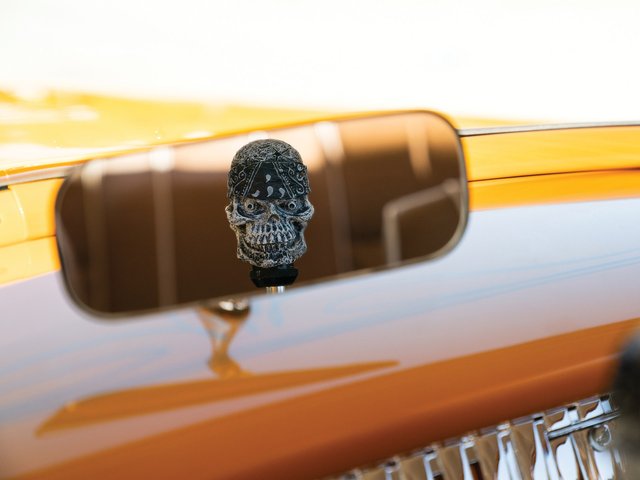 Happy Halloween !