After Mercedes G63 AMG 6*6, this stunning 2017 Pagani Zonda Aether set to be the Abu-Dhabi star next month when it hits the auction block through RM Sotheby's. It's estimated that this model will be sold at more than $US 4,500,000 !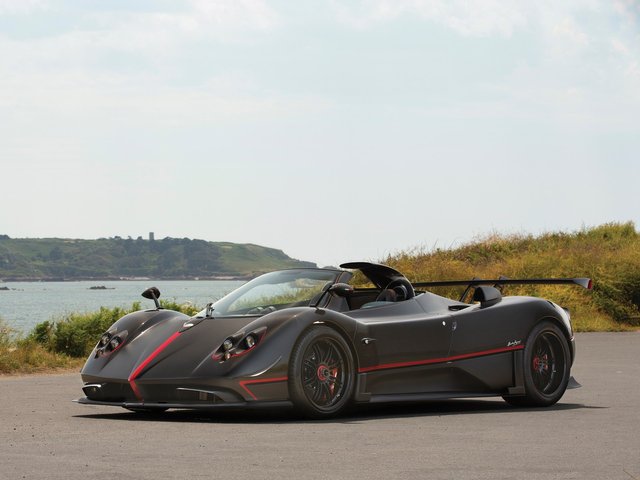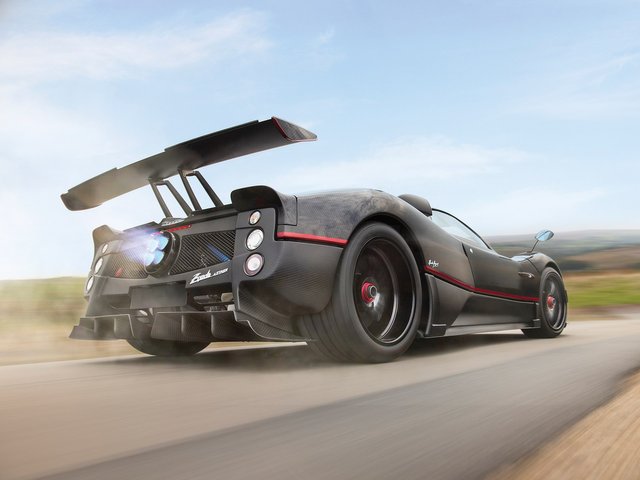 History of the Pagani Zonda Aether

Pagani was founded in Modena (Italy) in 1988 by Horacio Pagani, first collaborating with Lamborghini. In 1992, he began the design of a prototype named C8 Project or Fangio F1 to honour his friend Juan Manuel Fangio, Argentian Formula 1 pilot. Two years later, Mercedes agreed to provide V12 engines to Pagani.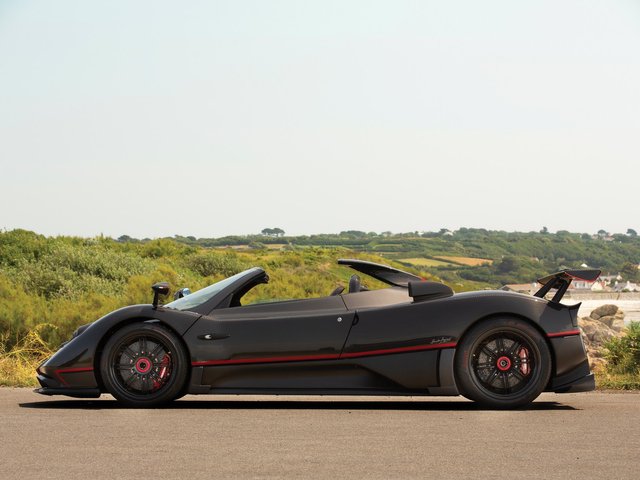 The Pagani Zonda was presented in 1999 at the Geneva Motor Show named after an Argentian wind.
The Aetger model was commissioned by a customer. It was one of the last Zonda built by Pagani, single example very powerful.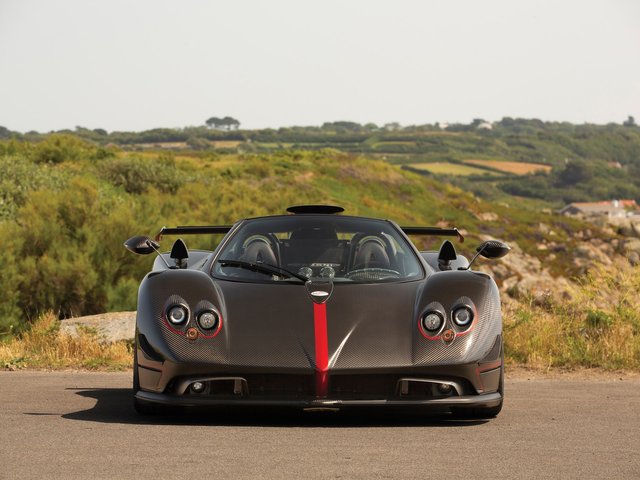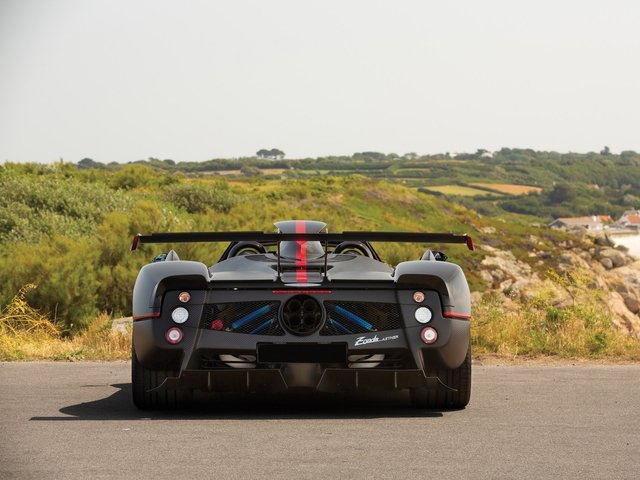 Specification

The Pagani Zonda Aether has a 7.3 litre Mercedes V12 engine mated with a six-speed manual gearbox producing more than 760 hp.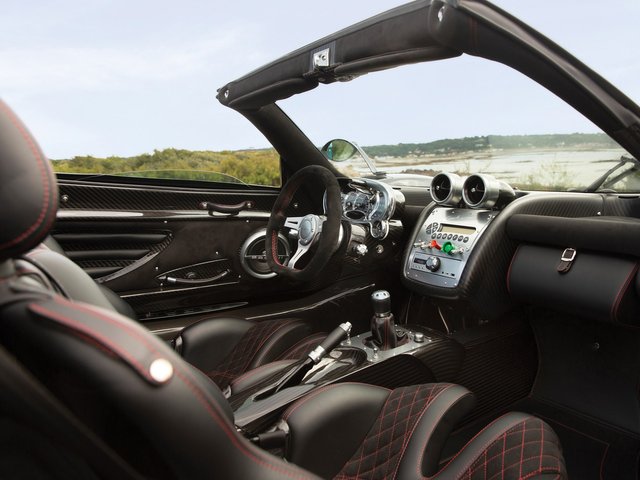 The model is based on the Cinque Roadster with a carbon fiber body. the door handles have been replaced by straps to reduce weight. And you'll find the green start button of Zonda R.
Exceptionnal, it's the first Zonda to be auctioned for almost seven years. It's your chance! :-)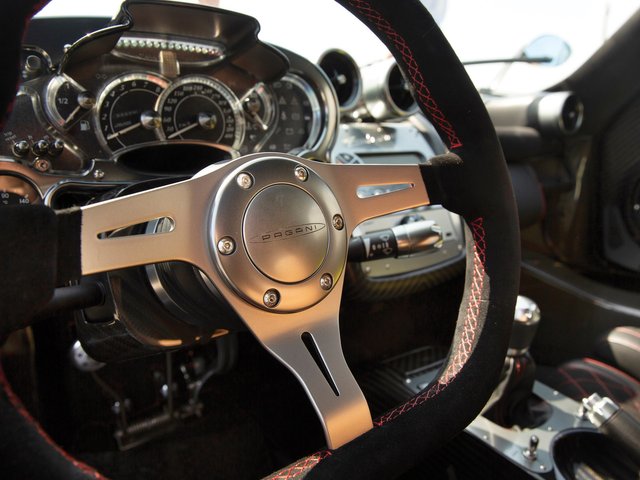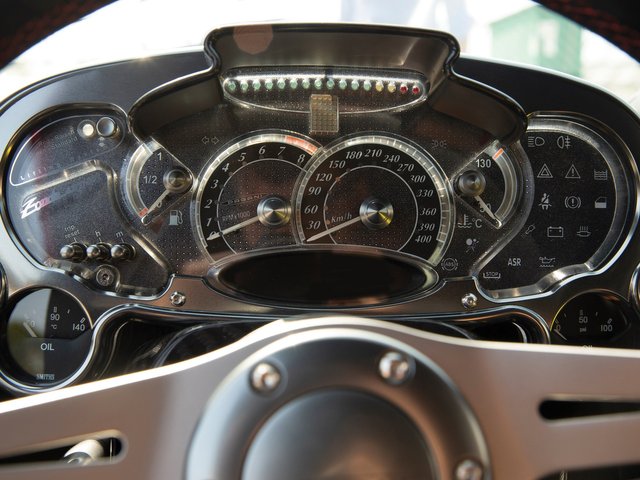 Lot Auction

| | |
| --- | --- |
| Date : | 30 November 2019 |
| Place : | Abu-Dhabi |
| Price : | $US 3,500,000 |
| Link : | RM Sotheby's |
During this sale :
| Model | Estimate Price | + |
| --- | --- | --- |
| Mercedes G63 AMG 6*6 | N/A | More |
| | | |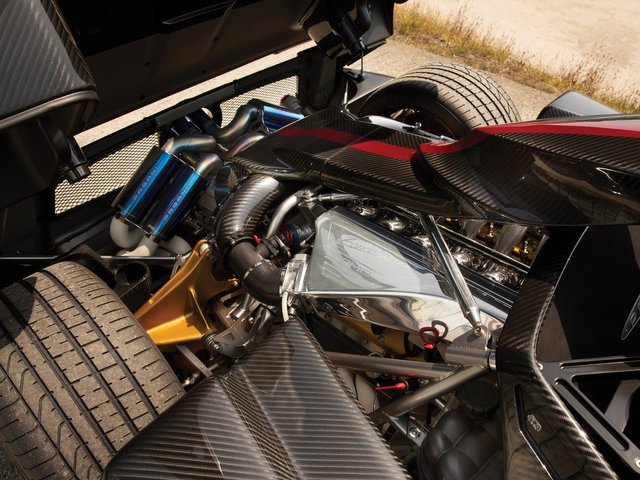 Sources
RM Sotheby's Abu Dhabi
Lot : Pagani Zonda Aether
Pagani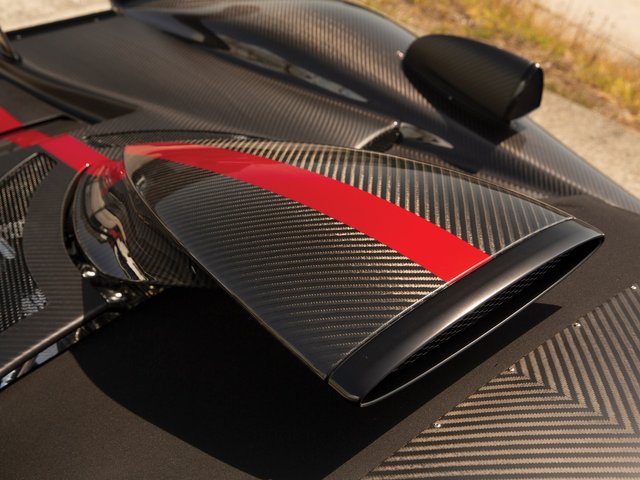 Last Posts on Car
Porsche 356A Emory Outlaw
Maserati Ghibli 4.7 Spyder
Aston Martin DB6 Volante
Maserati 3500 GT Spider
Lancia Delta S4 Rally

Bonus News

A gift idea for Christmas... Neiman Marcus proposed in its new holiday catalog one of seven 007 Aston Martin DBS Superleggeras, a beast with a twin-turbo 5.2-liter V12 engine for a price tag of $US 700,007. The car comes with Omega Seamaster watch and one invitation to the world premiere of No Time to Die (next Bond movie)... (source)