Singing In The Bird Bath 🐦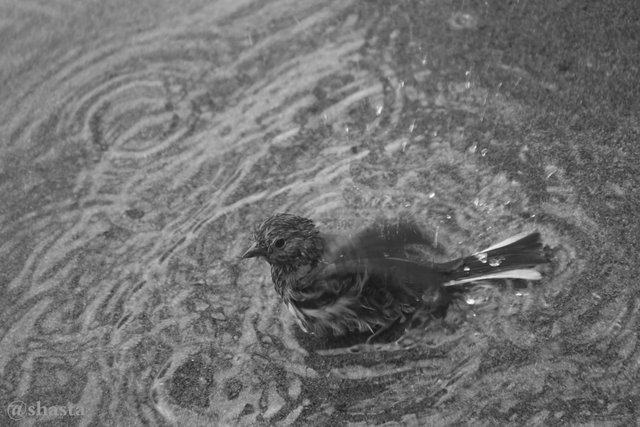 This cute little birdie wanted to clean up in
my sandy pan of water on the deck. I set this
pan up to take photos of rocks and flowers.
Little did I know a bird would come take a bath!
This photo was taken through glass window.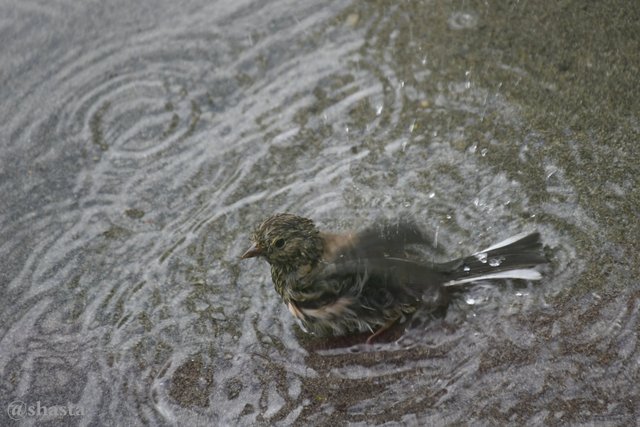 It's been raining a lot in Alaska and other
places, those who need rain is California!
Right now there is some major fires going.
Towns being wiped out, been a number of
them burning up the last few years.
Clicking the photos makes them bigger
Click again zooms them in

Cool B&W Photo Contests By @daveks
🏁
This Weeks Theme Rain

Fantastic daily photo contests by
📷 @photocircle 👍

pc-animal • bwphotocontest
Camera • Nikon D7500
Location • Home Alaska


Photos • Words • Bars
by me @shasta
July 30th 2018
4:04 PM Alaska
Take Good Care Everyone
Enjoy ❤ღ And Stay Awesome