Hello Steem community! We'd like to announce that we have added our notification feature!
In our bottom menu bar you will see a new section titled "Activity". 
Activity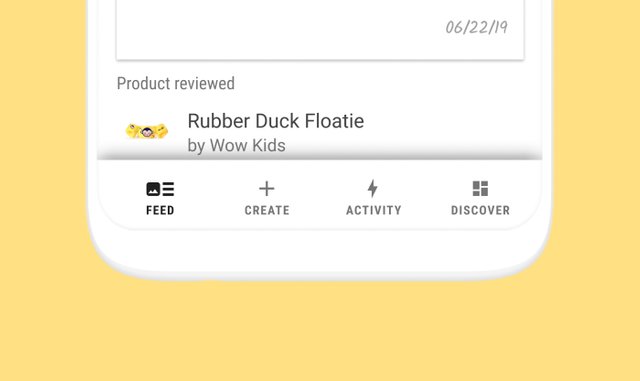 The Activity section will include two features - Notifications and Chat. The Chat feature is currently not available and will be coming soon. 
The Notifications feature will notify users when any of the following activities occur:
Upvote, Comment, or Reply on your posts
New followers
Any commission rewards received from your post
Weekly Top Creator or Top Post rewards
Inquiries on any products you are selling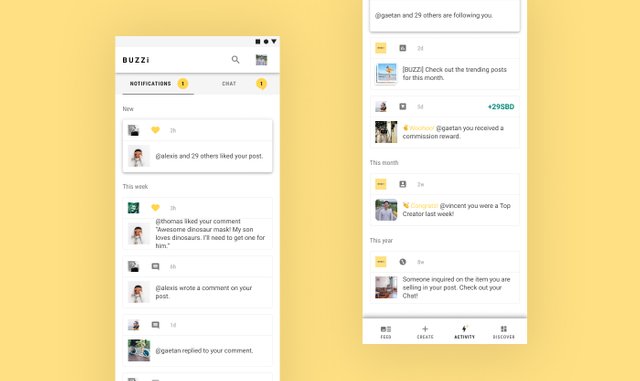 * BUZZi is still in BETA and commission rewards are not available. Creators will receive commission rewards for revenue generated from their content after BETA is complete and this feature is available. 
Please remember to turn on push notifications for BUZZi on your phone settings and update the BUZZi app in order to access BUZZi Activity. 
BUZZi Rewards Events

As a reminder, BUZZI is holding a Top Creator and Top Posts Rewards Event for the month of September. To learn more about our Rewards Event you can read our Rewards Event post HERE.
Additionally, we have launched our new Reviewhunt Campaign with a new Top Creator Quest. To participate in our Reviewhunt Campaign visit our campaign page HERE.
Previous Posts: 

Discover the best kids and baby products from trusted user reviews