Today we are excited to announce a new feature that will help our users maintain privacy when they create content.
Emoji Face Stickers 
We understand the importance of privacy, especially when it comes to children. To respect your privacy while still allowing to create good content, we have added an emoji face sticker feature. This will allow you to cover the face of any child or adult in your photo with a cute an emoji face sticker so you can still maintain your privacy.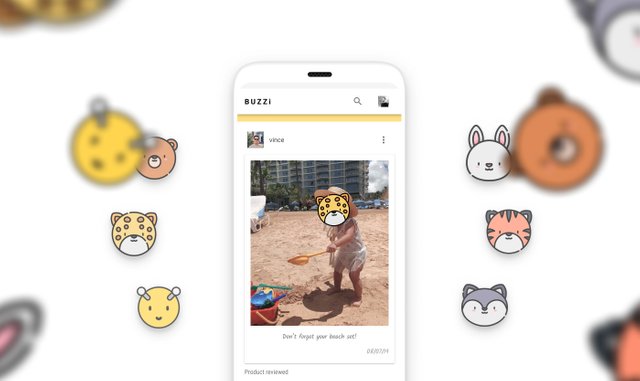 You will need to update the BUZZi app from the Google Play Store in order to access this new feature update. Your mobile device settings may be set to update your apps automatically but please check the Google Play Store to make sure you have the most current version of the BUZZi app. You can check at the link below. 

UPDATE BUZZi APP

We will continuously update and add new features to optimize the experience for our users. With every feature update we will continue to notify our users. If there are any new feature recommendations that will make the BUZZi experience better for you please reach out to us with your ideas. It is our goal to make the best product for our community.
BUZZi x Reviewhunt Campaign
As a reminder our Reviewhunt campaign is still underway. Thank you to all who have participated and completed the quests so far. Hunters can still participate in our campaign by signing up at Reviewhunt.

Previous Posts: