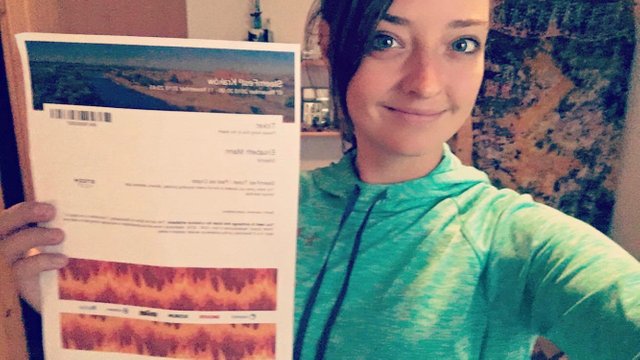 *Final week questions of #roadtosteemfest on the bottom
Just a few days left till the steemfest beginns and the planning has started already!
Since @roelandp wrote his first email announcing the date of this years steemfest I'm looking forward to this trip! - Just a few hours later I became a message from my great friend @luzcypher, that brought me to steemit more than a year ago, writing me that this time there is no way I can miss it !! - Last year I was in Argentina and couldn't make it. So this time I booked the hotel right away for @manncpt and myself and organized everything.
@anomadsoul gave me some credit steem to buy my ticket and I bought it one week after. - Thanks again bro!
The plan is to go to Vienna on Tuesday to meet up with the steemian community over there just before the big event. If you want to upvote their meet&earn post and support the community you still can do that here
From there @mammasitta @manncpt @gexi @yinundmann and myself will drive all the way to Kraków on an awesome 5 hours road trip to see all the others.
On my previous meet ups in Playa del Carmen, Munich and Vienna I already met a few of them and it was always a lot of fun!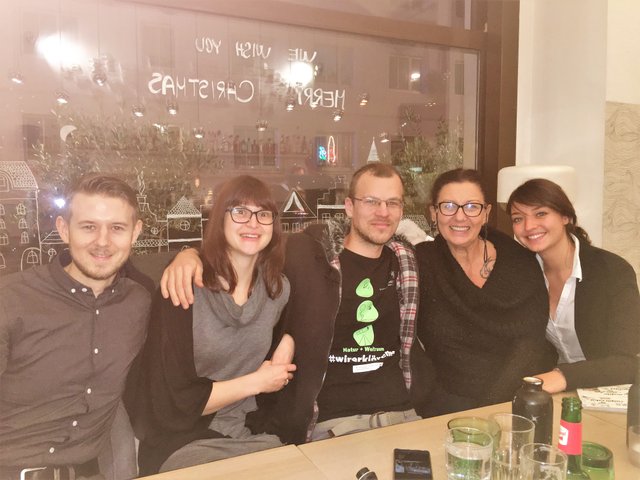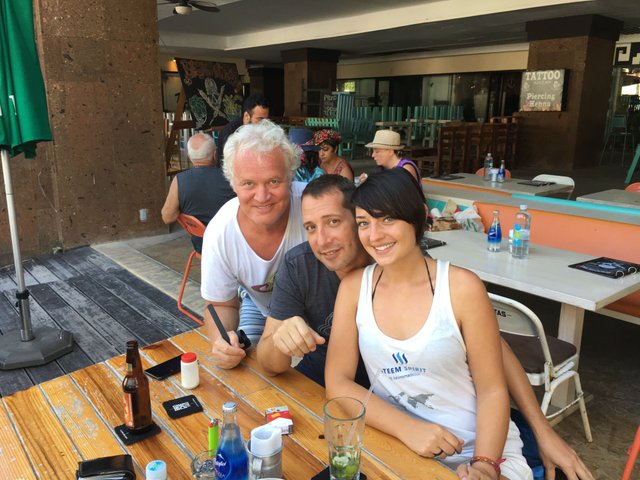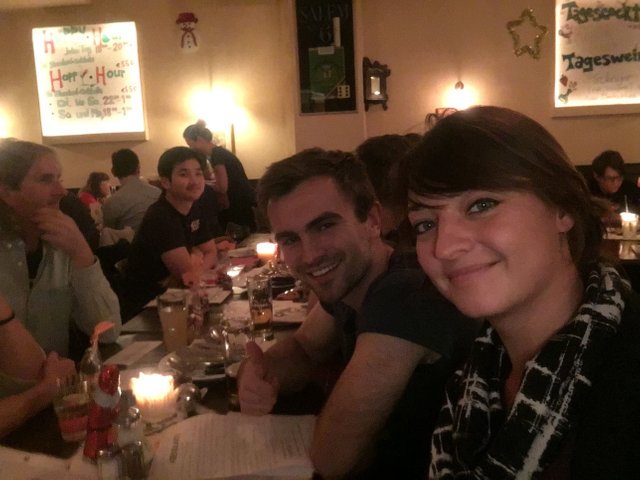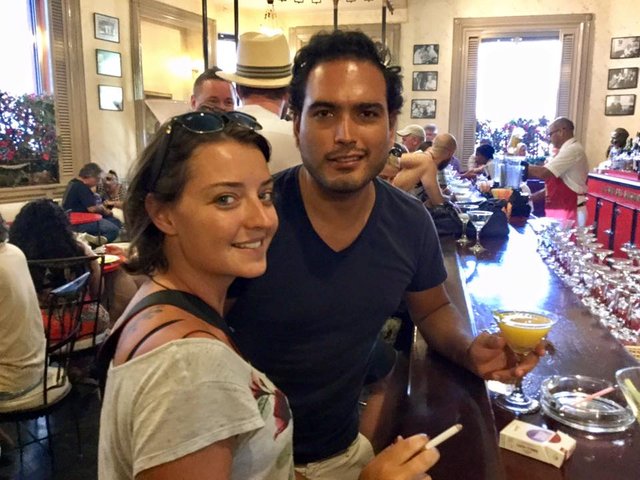 So I am super sure that this time will be just awesome! I am really looking forward to drink some beers with my buddies @anomadsoul and @luzcypher, have crazy nights out with @mammasitta and get new coin informations from @chris4210 @theaustrianguy and @twinner.
I'm also looking forward to finally meet some of the people that always inspired me and even supported me here on the platform since the beginning like @surfermarly @roxanne @acidyo @abh12345 @heiditravels @good-karma @dontstopmenow @kommienezuspadt @quinneaker @pfunk @rivalzzz @shaka @steemchiller @choogirl @pharesim @kevinwong, maybe do some sports with @acromott and get to know more people of the surfer community over @roelandp. (maybe we can do a surfers trip one day with steemit members?.. just a thought ;) )
Also I hope to meet some of the people from the @ocd and also @cervantes team like @tincho to give them a hug and say thanks for his support in person :)
I haven't been posting much last month cause of personal trouble, so I didn't really have time to follow who else will be there and what excursions, events etc. are already planned. Maybe some of you can back me up on that! - I would love to be in someones bowling team, play poker etc.. where do I have to sign up for that??
For those of you who don't know me yet: I am writing mostly about my travels. The past 2 years I have been traveling through Latinamerica and Europe a lot. Also I am a yoga teacher and love surfing, especially kitesurfing and any other sports from Billard till soccer!
Since I am back in Europe I tried to get back in shape and lost 10 kilos eating healthy, doing workouts, yoga etc. I also wrote a bit about that, but there is still more coming soon. - In the Caribbean it was just hard to do that with 35 degrees and 90 percent of humidity .. and also of course working at a bar at the hostel my lifestyle was different ;)
I love to laugh, enjoy life, travel, get to know more languages and mentalities, do sports and learn more about life.
I also wanna use this post to finally participate at #roadtosteemfest since Eric is pushing me from the beginning to join in so here it comes:
1.- Tell us your most embarrasing moment in life.
Well thats a tough one! I have had soo many embarrising moments haha I seem to have a talent for that. My most embarrising moment I think was when I woke up in a long distance bus in Mexico in my pyjamas and I didn't even know where I was going haha. The night before I stayed at the Tequila Hostel in Guadalajara and it was fucking freezing so the only thing helping against the cold was of course: Drinking Tequila. Once the Tequila was gone we opened the wine bottles and after that I don't remember much. So the next day I was suppost to go to a trip to the little town Tequila with some friends from the Hostel, but instead I woke up in this ADO bus in my pyjamas with all my stuff (gladly I took it with me), and even the hostel blanket, ups... After a while I found a ticket in my pants that said I was heading towards Mexico City on a 7 hours drive.. not too bad after all. - I could have ended up in USA as well haha or somewhere close to the border. I still don't know how I managed to get to the bus station at 3am totally drunk, which by the way is outside of the city and get a ticket. But I was kind of proud that my Spanish by then was already good enough to manage ;) It was still a bit embarrising to stay there, arrive and walk around in Mexico City in my Pyjamas though.
2.- If you were stranded in a deserted island with 3 Steem Fest attendees, who would they be and why?
This one is kind of hard because I don't know much attendees in person so far. But I guess It would be for sure @luzcypher, cause he is such a great funny guy. We got really good friends and I was never bored in his presence! Also he is a great guitarist and can play some songs at the camp fire. Then maybe @mammasitta, because she is also a great person and the best DJ I know! Music is so important!! And then maybe @acromott cause he shares my love to yoga and sports.
3.- As thumbnail of your post, make a funny face.
There you go, two funny faces; looking forward to the memes: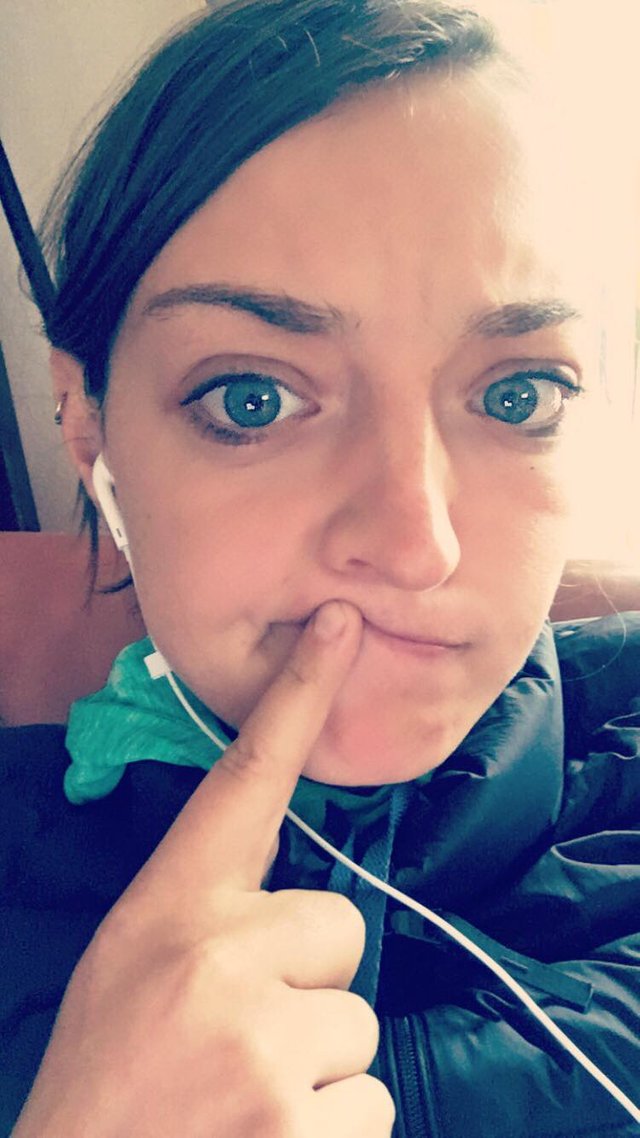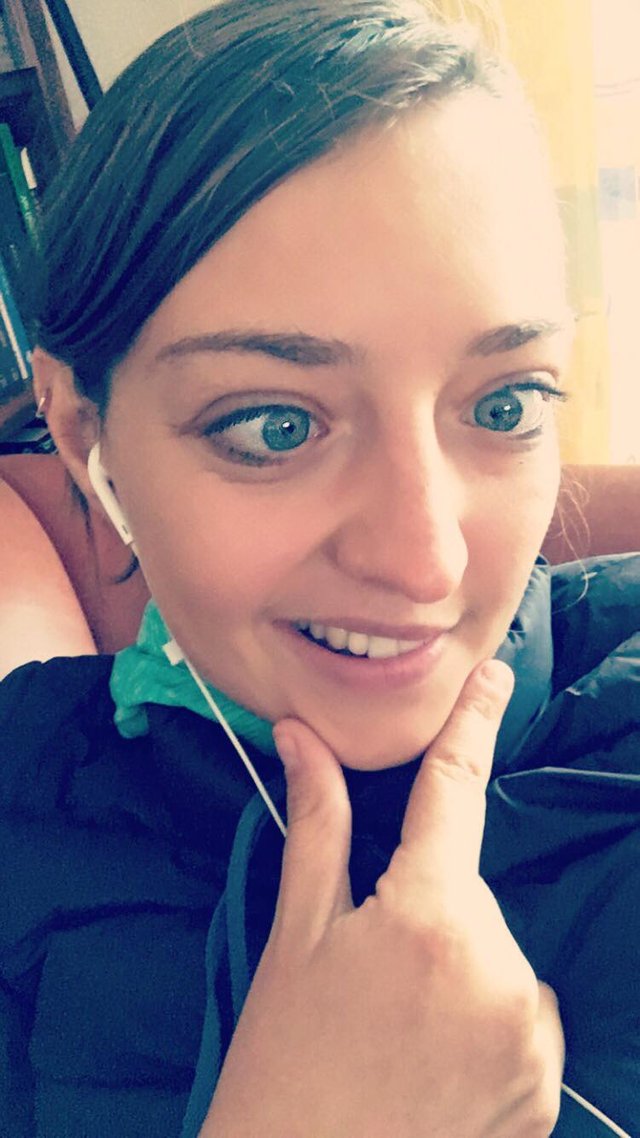 4.- If you had one superpower (any superpower), what would it be, why, and how would you use it during Steem Fest?
If I had a superpower I would love to be able to make wishes come true! That way I could make a lot of people happy I think :) - and also give other people superpowers so we would be a big family with superpowers.
5.- If you had to pick one Steemian for a summer fling story, who would it be?
Ok this is by far the more difficult one! Hmm lets see. @tincho looks cute! And he is Argentinian and plays Truco which gets him extra points ;) I would pick him ;)
I think that was it! I am really looking forward to see you all guys next week!! Let me know if you need a team member or have recommendations on activities, events etc. over there. I am arriving on the 6th and staying at INX Design Hotel ;)
Cheers,
Liz