Bitconnect Ltd. to be Dissolved,Transfers Ownership to the Queen.
The Bitconnect ponzi scheme finally comes to an end with bitconnect ltd missing their tax deadlines due on 27th of July 2017.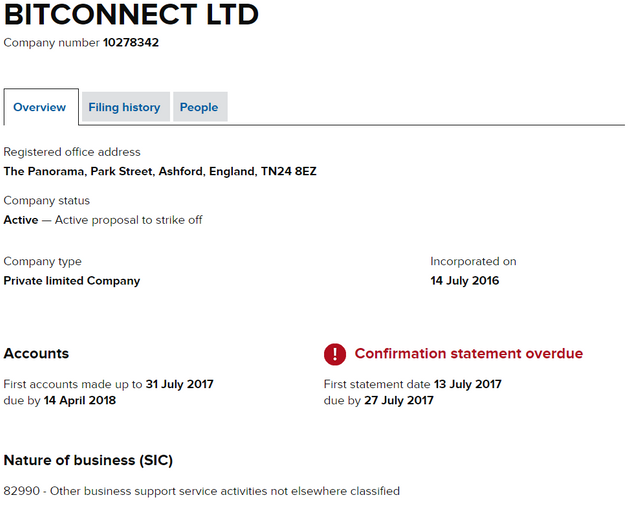 ---
as of the 7th of November, the company will transfer to the crown and assets to be liquidated after 60 days.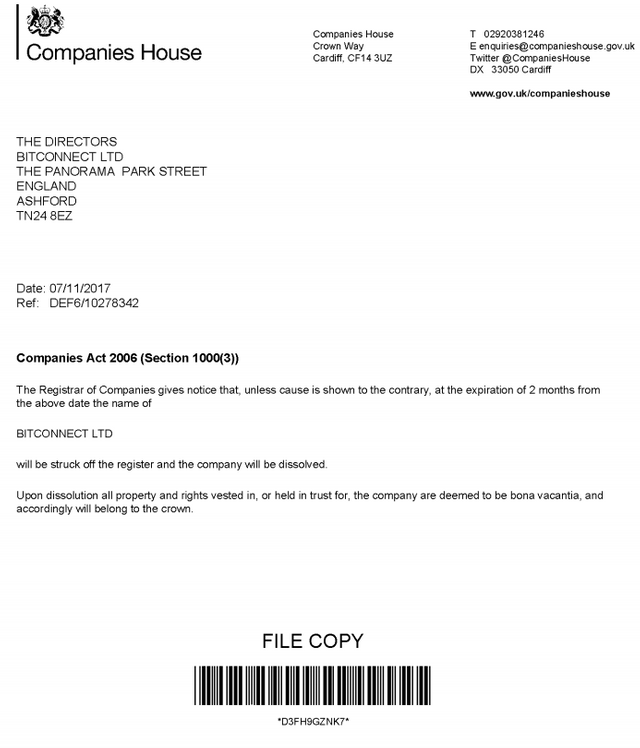 ---
bitconnect opened an office in Jakarta, Inodenesia on the 7th of July 2017 I would imagine to try to extend operating after not paying taxs due to in the U.K this might allow them to operate for a month or 2 but doubht any country would allow a company to operate for long with outtanding taxes in another country especailly one with an economy as big as the U.K.
---
Strongly advised to get money out now while you still can there were many red flags before this with 100's of users online posting details with warnings on.
One user on steemit who has done extensive research into the bitconnect ponzi scheme is @cryptick check out his posts if you are still on the fence on the legitmacy of.