Bitcoin Going Upto 60000$ or 65000$ If ETF Approved
Many people of you have already listened that ETF is going to approve in Bitcoin.If ETF approves in Bitcoin then its possible that Bitcoin can reach up to 65000$ this year.If ETF approves in market then many things can be changed in crypto market.BitMex Co-founder Arthur Hayes says that Bitcoin will reach $50,000 by end of the year and for this the main factor is ETF.Julian Hosp,co-founder of TenX also says that it is possible that Bitcoin can reach more than $60,000 and if it happens then it will be all due to ETF.
So first we talk about that what is ETF?Why ETF is going to affect crypto market?
If we talk about ETF then ETF stands for Exchange Traded Fund.Many of companies are listed in indexes like Nifty and Sensex and these companies trade on these and when Bitcoin's ETF will be approved then Bitcoin will be added as well over there.And when ETF will be approved then all the big traders who manage funds of many companies and many traders,they will pickup the Bitcoin in just one click,for them this process will get very easy.All they need is to do just one click from their account and they can buy and sell Bitcoin.In this way the flood of money will come in crypto market.If ETF will be approve then trillion of dollars will enter in crypto market.
July of last year,2017,the entire crypto currency market was down.Bitcoin it self was down 4%,and ther was an announcement that came out.This announcement radically pushed the price of Bitcoin higher.At that time bitcoin was trading around $1,850.
Back in July it was said that people were going to see at least $10,000 on Bitcoin that year but people though that it was nuts.Of course, by the end of the year, we had hit $20,000 on Bitcoin, and the announcement was the fact that bitcoin futures were going to trade by the end of the year.It was said that once futures traded, it would bring in an entire new leg of money that would radically push up the price of bitcoin.And now there is an announcement that has just come out that,just like last year,is being completely ignored by the market.
But it is an announcement that could take bitcoin up 10x or more from where we are right now. Bitcoin is trading right
now at around $6,400-6,500.Since 2014, people have been trying to get an ETF (exchange-traded fund) launched so people could easily buy and sell bitcoin from their brokerage accounts.
Now, one of the main arguments the SEC had against approving an ETF was a lack of global regulatory rules
surrounding crypto and crypto exchanges. Now, this was recently refuted by the decision by Japan and South Korea to regulate their crypto exchange markets. They are the
biggest exchange markets.
And then the second issue the SEC had expressed concern around was the lack of insurance for crypto investors. What happens if there's a hack? What happens if the private keys get lost? What's going to happen to the investors that put
money in this?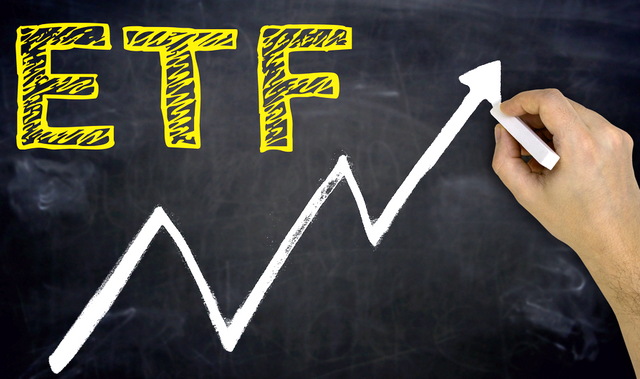 The key factor that separates the CBOE's application from everybody else's is that the CBOE has stated that it has secured insurance for the investors.
So if there's a hack, if the keys get lost, if there's fraud, if anything happens that impacts the value or the security should say, of the bitcoin held by that ETF, the estore are covered.
What we have to look at is the preponderance of evidence.We've got the CBOE, one of the most important financial institutions in the world, backing a bitcoin ETF. We have insurance that if a key is lost or if something gets hacked,individuals will know that their money is safe. This is everything that the SEC has been looking for.
This ETF will get approved. And
when it's as easy to buy bitcoin as logging in to your
Fidelity account and pushing a buy button, you will see
tens—if not hundreds—of billions of dollars flow into this
ETF and, of course, also flow into bitcoin and the entire
cryptocurrency ecosystem.
It is as transformative as the announcement last year that we were going to see bitcoin futures back when bitcoin had
dropped from $3,000 down to $1,850. And the world ignored the importance of that announcement.
This is the most pivotal
announcement that have been seen not only this year, but ever
within this space. When we can get an ETF that makes it
easy to buy, sell, and hold bitcoin, it's going to open the
floodgates of capital to people who would have never ever
opened up an account at Coinbase or who would never ever
mess around with a digital wallet. It now allows the
mainstream adoption of bitcoin by the everyday investor,
and it's wildly bullish.
So regardless of what you see happen in the day-to-day
vagaries of the market, I want you to put your blinders on
and I want you to focus on this bigger picture... because the
prices that we're looking at today we're going to look back
at them just like we did in july of last year when bitcoin
was trading at $1,850. We're going to scratch our heads
and we're going to say, "But all the news was out there;
how did people not put two and two together and realize
that this thing should have been radically higher than what
it was?"
Please make sure that you're not one of those people. Take
advantage of the information that we have in front of us today.
So if you already own bitcoin, don't get panicked out of it
with the volatility. If you don't own any bitcoin, now is a
wonderful time to get into the marketplace and buy some
bitcoin.
All right, friends, that is enough out of me.I want you to always
remember: Let the Game Come to You!